Electrifying Delta Blues
A roaring voice & howling slide guitars, that's BJ gone electric!!

Solo-Duo-Trio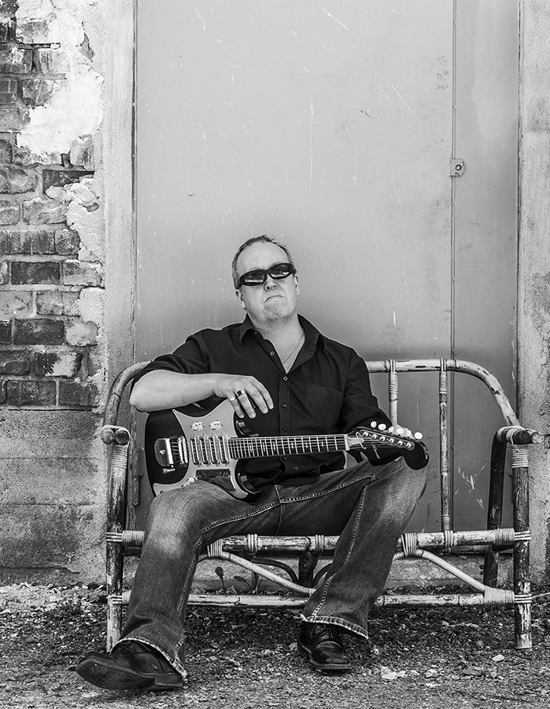 *

-As I see it, this is a natural extension on the acoustic stuff I normally do. Simply 1920/30/40 's acoustic blues that has been electrified and taken the leap towards the

1950/60 's style. The way one play is still pretty similar, but the actual experience and

the songs become significantly "wilder" with all the dirty distortion!

Using the same "cheap" Japanese guitars as many blues artists played on in the 1960/70s. I really dig the rowdy tone that comes out of these low budget instruments.

*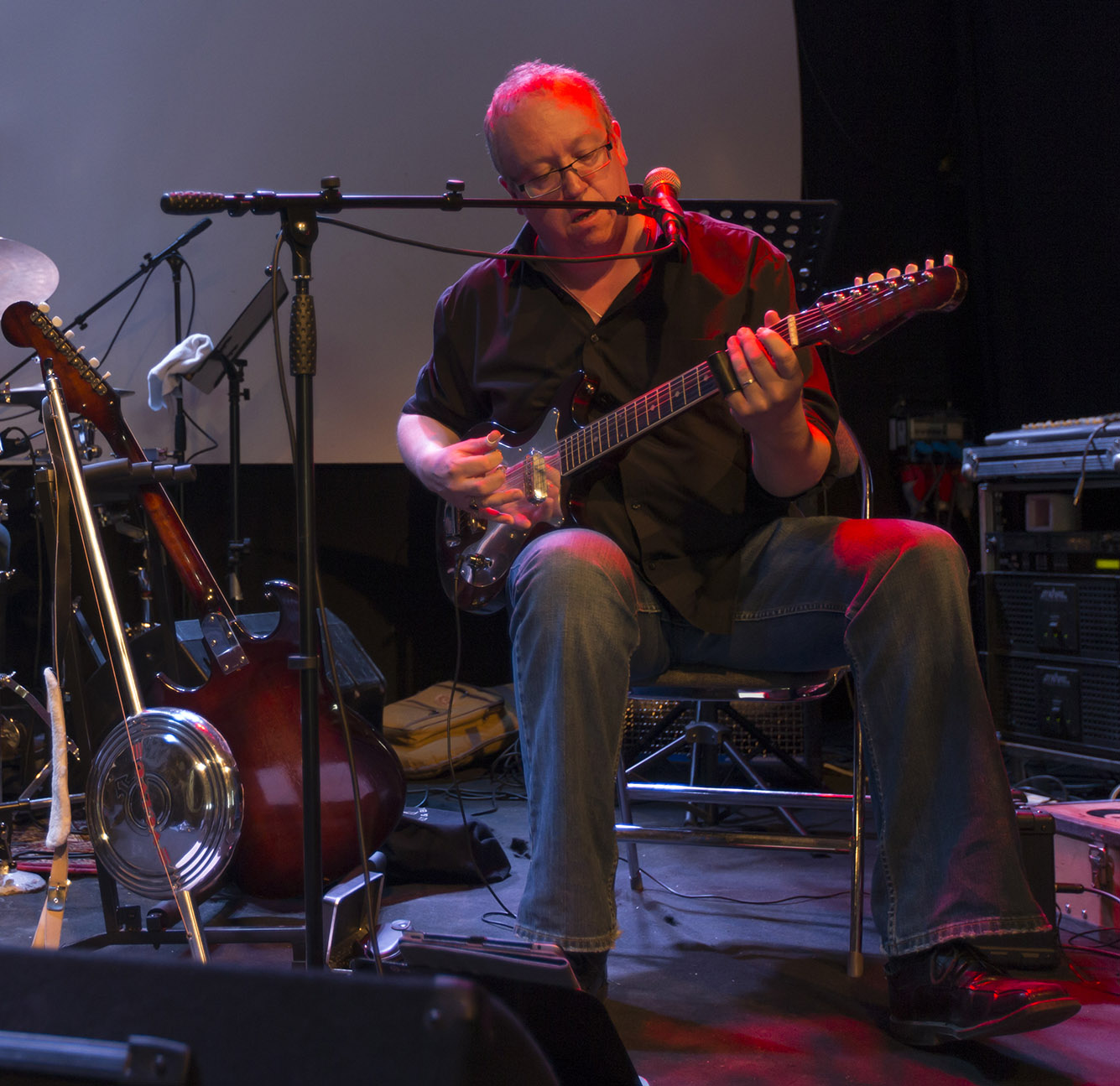 -Som jag ser det så är det en naturlig och tidstypisk förlängning på
den akustiska blues som jag lirar. Helt enkelt 1920/30/40-tals akustisk blues som elektrifierats och tagit steget fram till 1950/60-talet, spelstilen är fortfarande ganska lika men själva upplevelsen och
låtarna blir betydligt "vildare" med all skitig distortion!
Jag har de "billiga" Japanska gitarrer som många bluesartister spelade på i USA på 1960/70-talet. Jag diggar verkligen den råa stökiga tonen men får av dessa lågbudgetinstrument!

https://youtu.be/bvPqOuayvqI
The DUO format is great fun, like this with drums!!
House-rockin' style..
*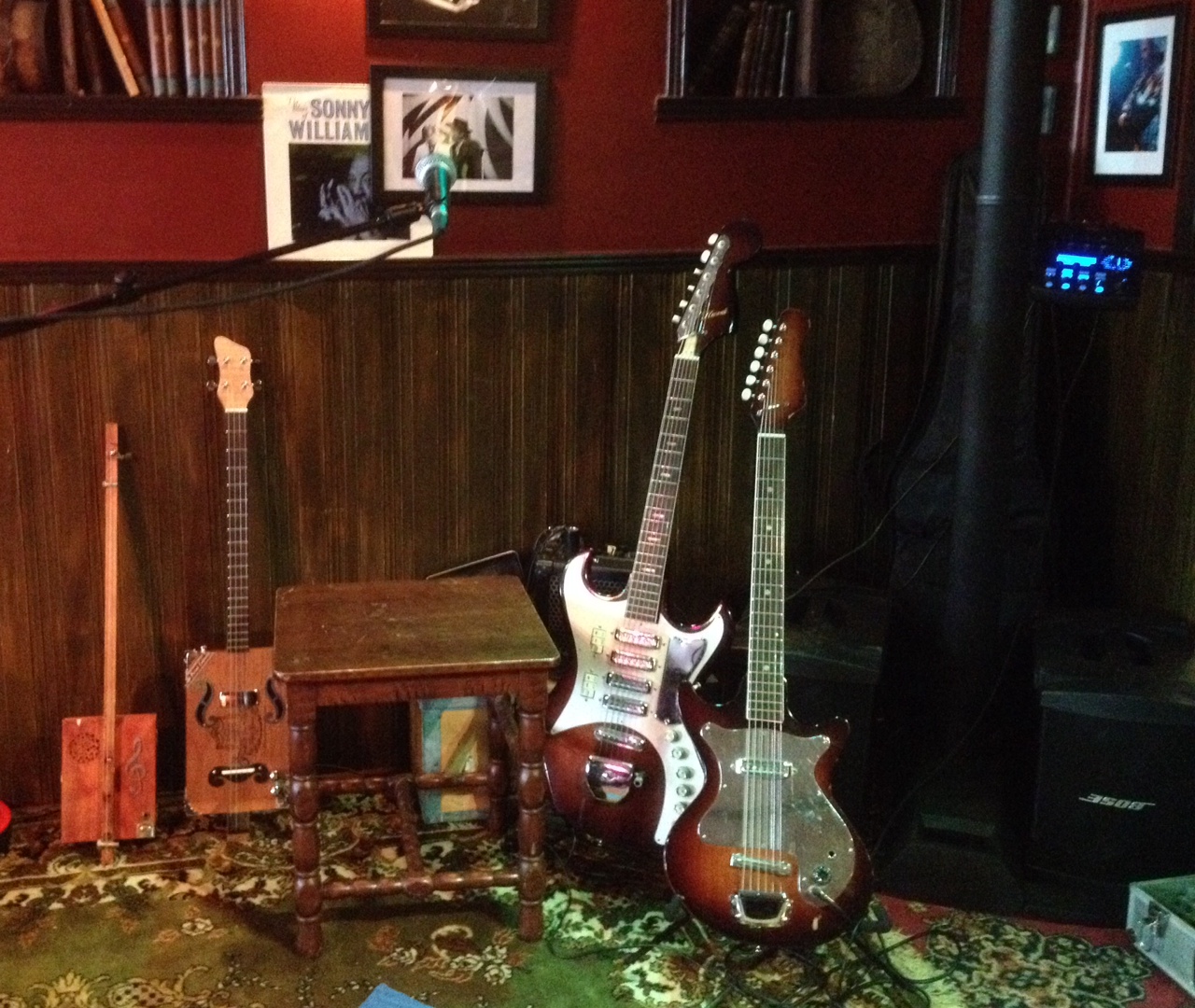 All set for an evening of distorted, muddy blues on vintage electrics..
*
And there's a lot of CBG's, Cigar Box Guitars in my shows!!
*
And of course as the trio - GOOD STUFF!!
A growling Hammond organ, funky drums & howling slide guitars, that's GOOD STUFF!
A new electric blues trio from Sweden.
Here's a video, check us out!
*
Länstidningens recensent skrev så här om Good Stuff's framträdande på Östersunds Bluesfestival 2013:
"..Johan Eliasson och hans projekt Good Stuff gjorde en smått succé inne på studioscenen. Med sitt råa, blytunga sound trollband de sin publik så pass att folk nästan glömde bort Eddie Clearwater.."
*
The past few years has taken BJ on tour to various stages/venues throughout Europe and USA, among others:
-Rootsway Blues & Food Festival, Parma, Italy
-Davis Jazz Club, Vienna, Austria

-Arkansas Blues & Heritage Festival, Helena, USA

-Blues au Chateau Festival, La Chèze, France
-Swing Blues Festival, Wespelaar, Belgium

-Nidaros Blues Festival, Trondheim, Norway
-PaasBlues Festival, Asten, The Netherlands
-Copenhagen Blues Festival, Copenhagen, Denmark

-Dundee Blues Bonanza, Dundee, Scotland
-Åmål Blues Festival, Åmål, Sweden

-The Helicon Jazz Cafe, Warsaw, Poland

-Music Café Pegasus, Munich, Germany

-Breakfast Blues, Bunky's, Helena, Arkansas, USA

-Streets of Blues Festival, Tropea, Italy
-Frankfurt Musik Messe, Amistar Guitars, Germany

-Felsenkeller, Schwandorf, Germany

-Jazzland, Vienna, Austria

-Mississippi Welcome Center, Lula, MS, USA

-Blues Cruise on the Baltic Sea
-Dalane Blues Festival, Egersund, Norway
-Tartu ResoFest, Tartu, Estonia
-Resophonic Guitar Festival, Pilzen, Czech Rep.
-Street Blues, Memphis, Tennesee, USA

-Isle of Capri Casino, Lula, Mississippi, USA

- Skalica Cultural Centre, Slovakia
-Imperial Hotel Blues, Karlovy Vary, Czech Rep.
*