Erhm.. Yes, well, that's the name of the fine title awarded to me. The translation is rather tricky, the "maniac" is used in a good/positive kind of way. Describing a person who really has worked hard and long for their artform.. So happy and proud to get this kind of recognition in my home town, it means a LOT, thanks all in the jury!!!!
This is the opening event of the annual Östersund Blues Festival, lot's of people, good music and the prize ceremony!!!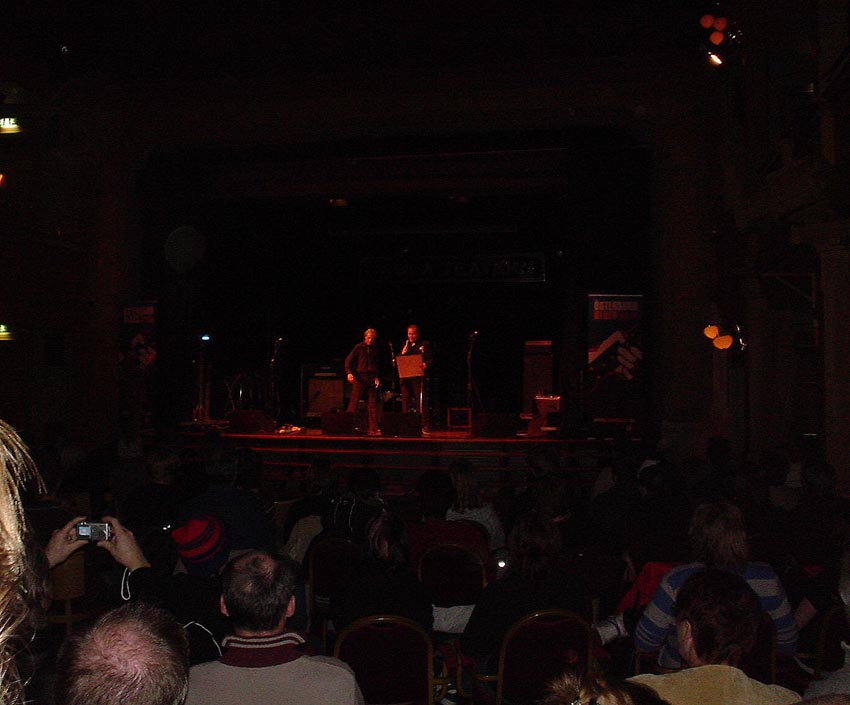 Here I am with the host of the evening, Bill Öhrström, kinda shocked by the fact that I did win it..!!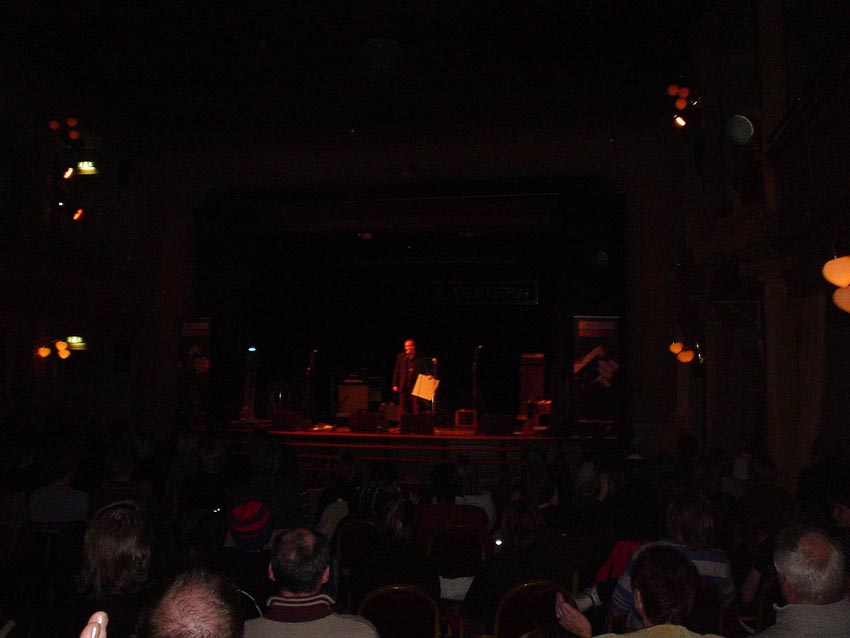 Holding the totally unprepared thanks-speech.. And then I played a few oldtimey tunes..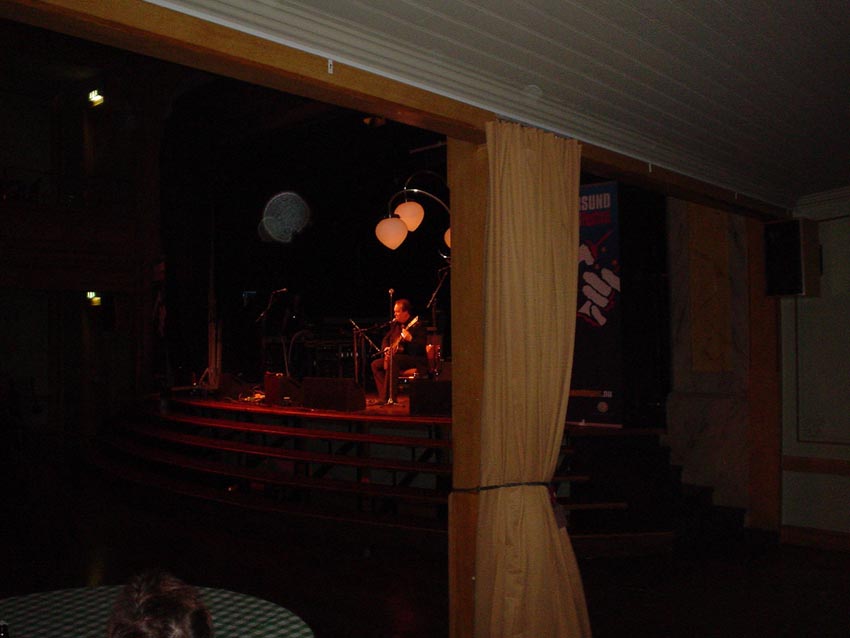 The Blues Maniac of the year 2005!!! I sure am.. LoL!!!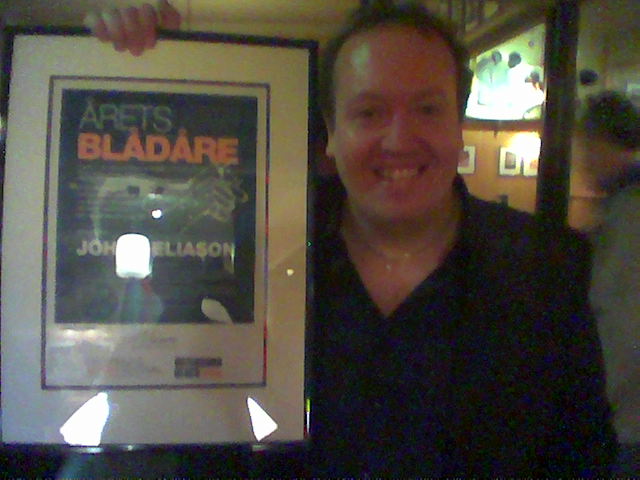 Proud and happy of course!!!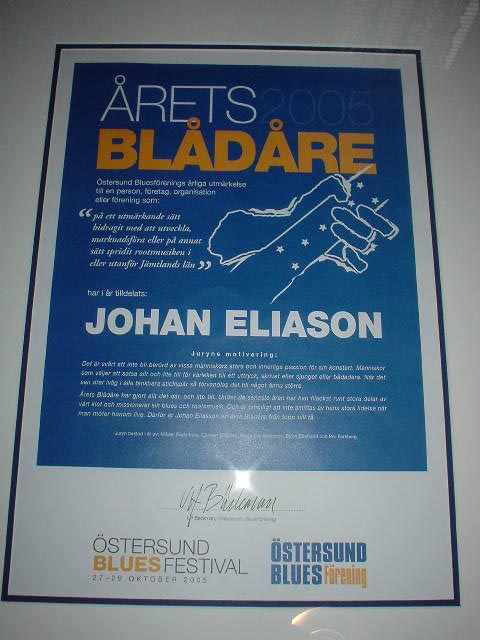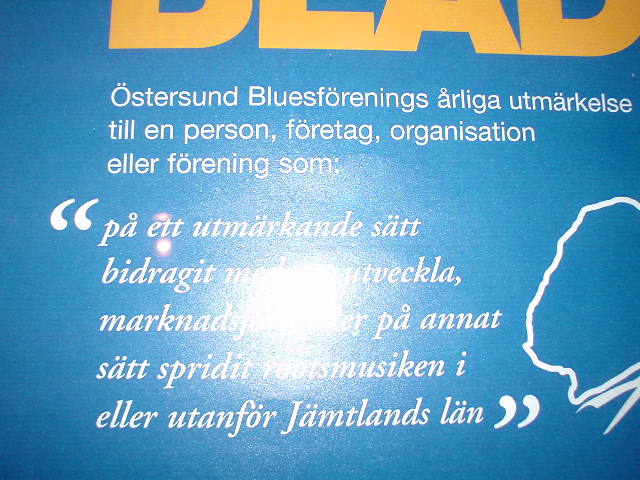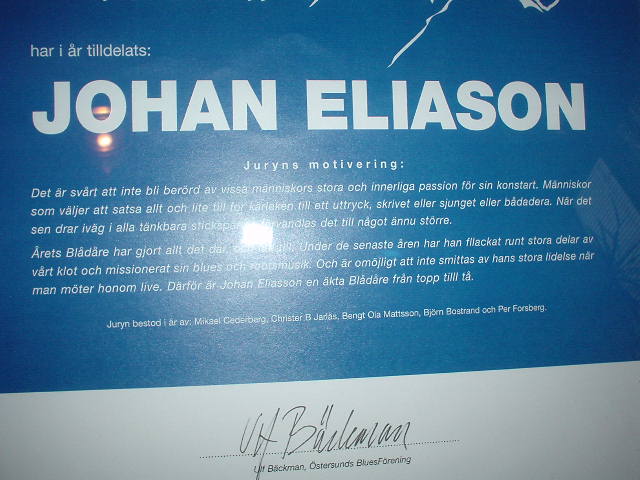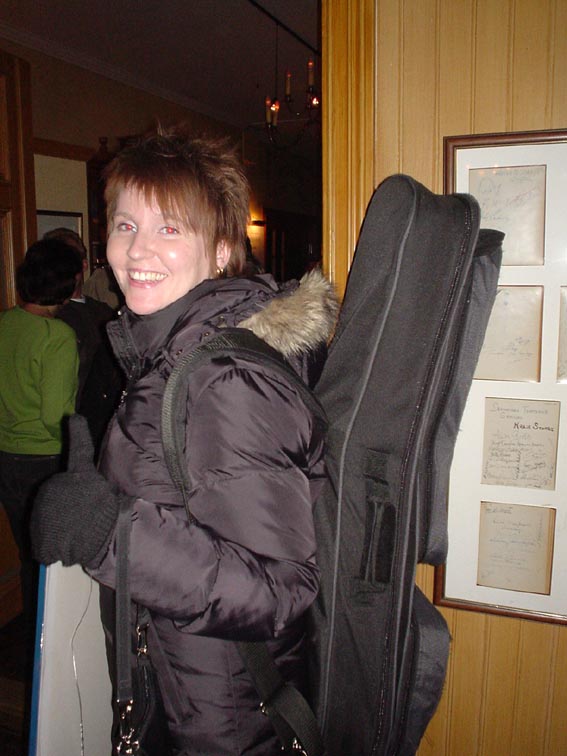 Here's the girl who let's my passion for my music have it's way.. Ann-Helén is leaving with my guitar and prize!! I'm a lucky man to have her by my side, supporting me in my musical journey..!!