Gigs & Stuff (Misc. pics)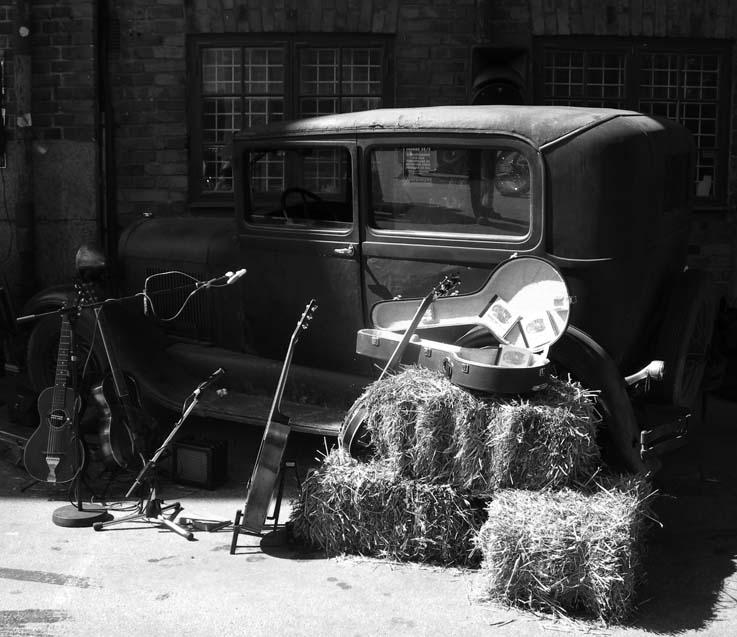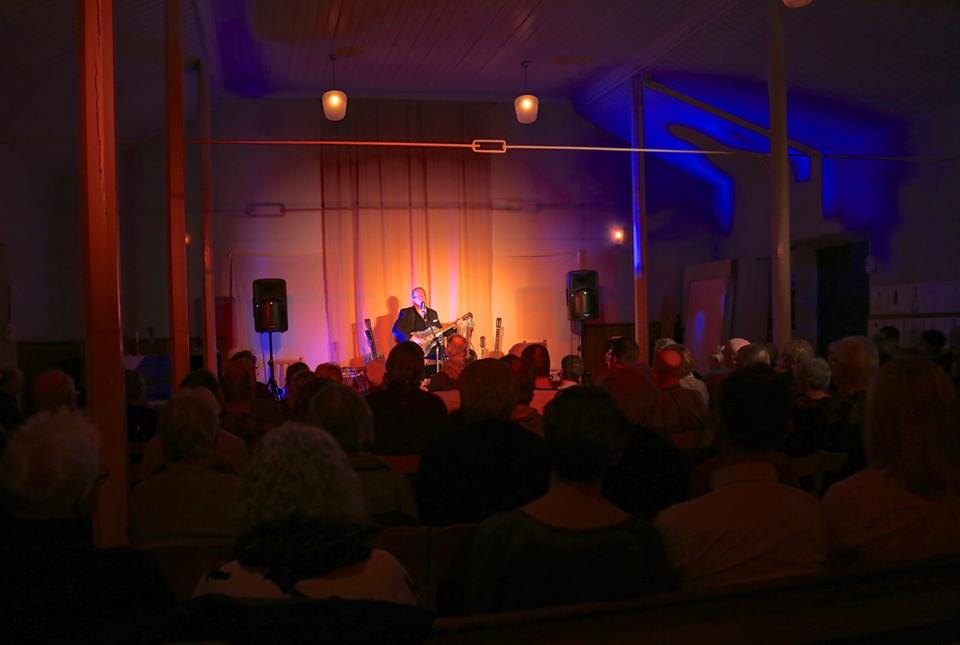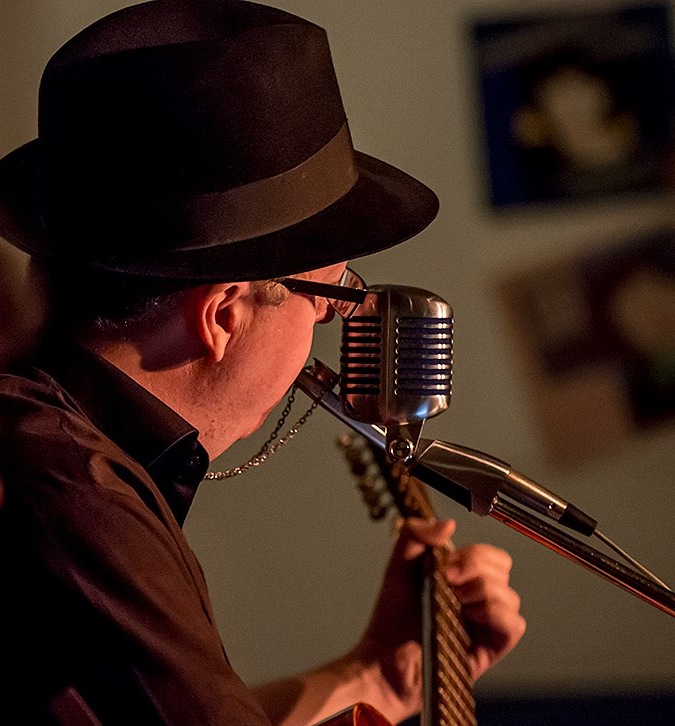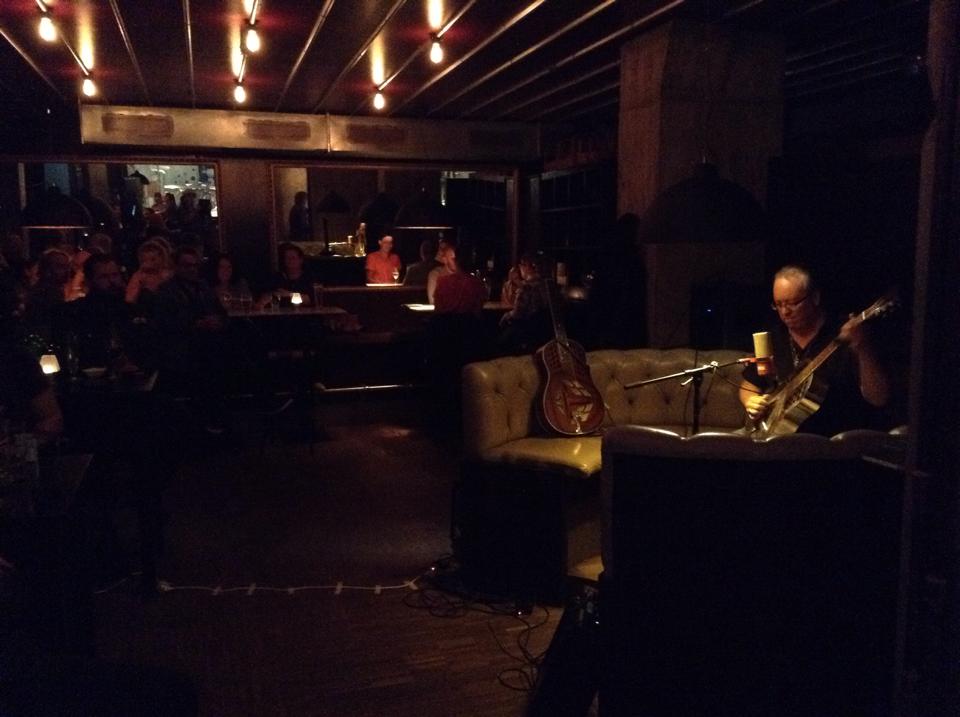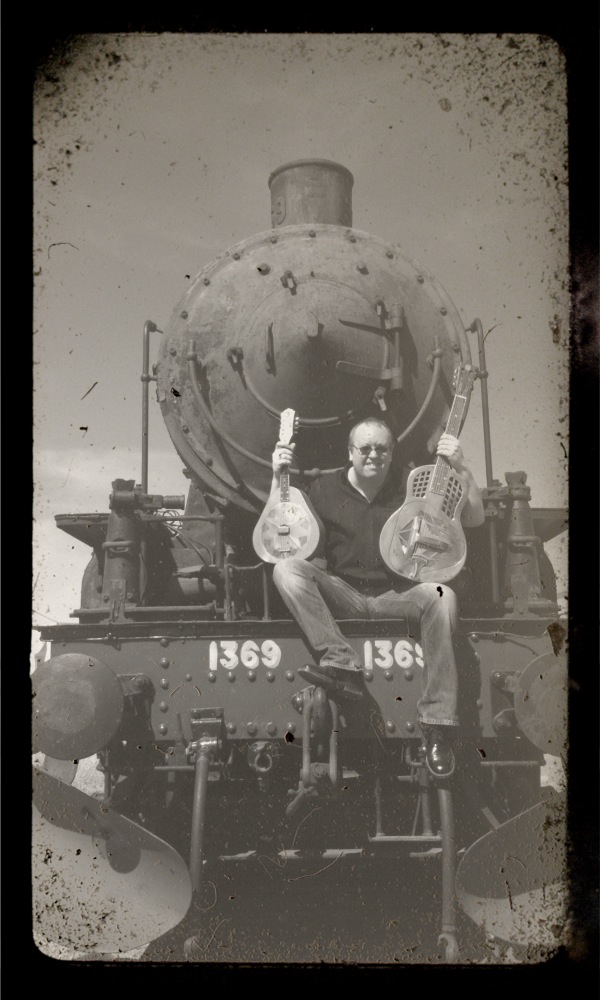 Hoppin' trains to get to the next gig..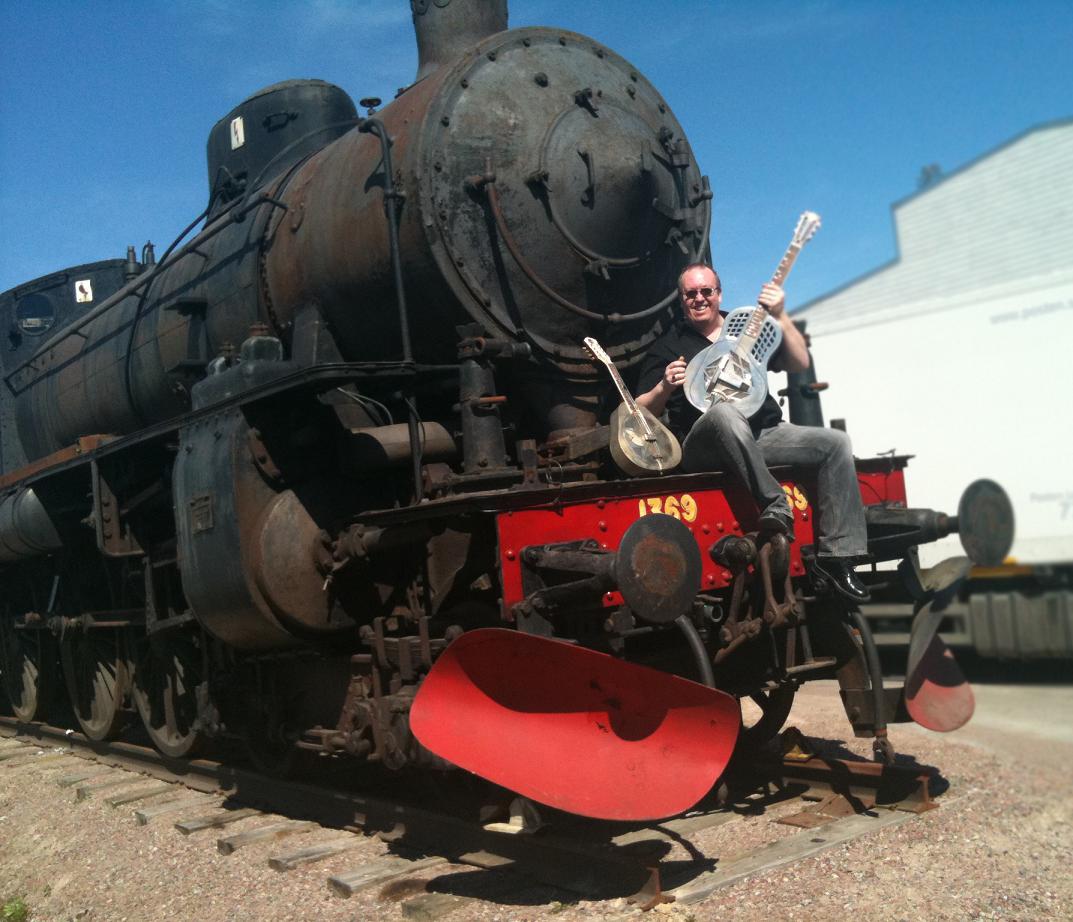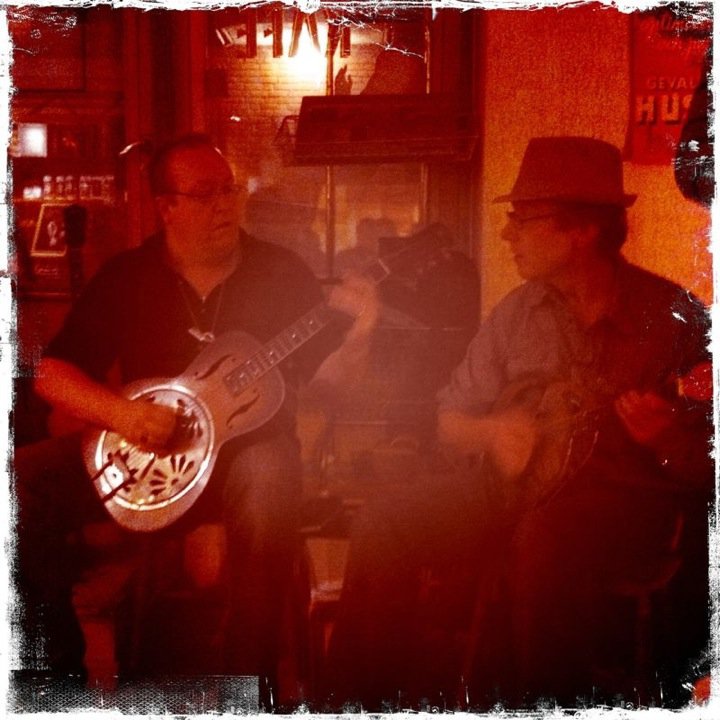 Coffee house blues..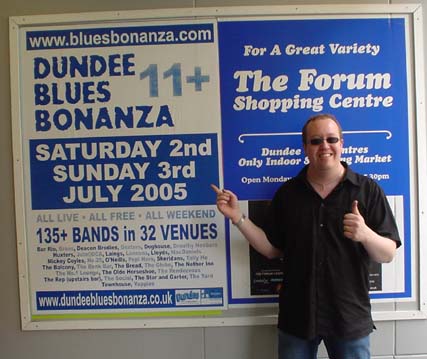 Scotland!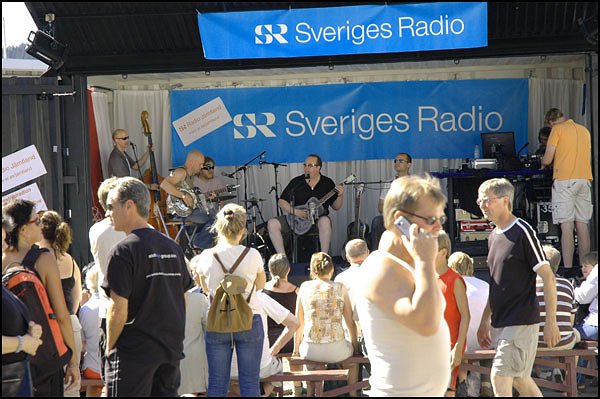 Swedish radio gig.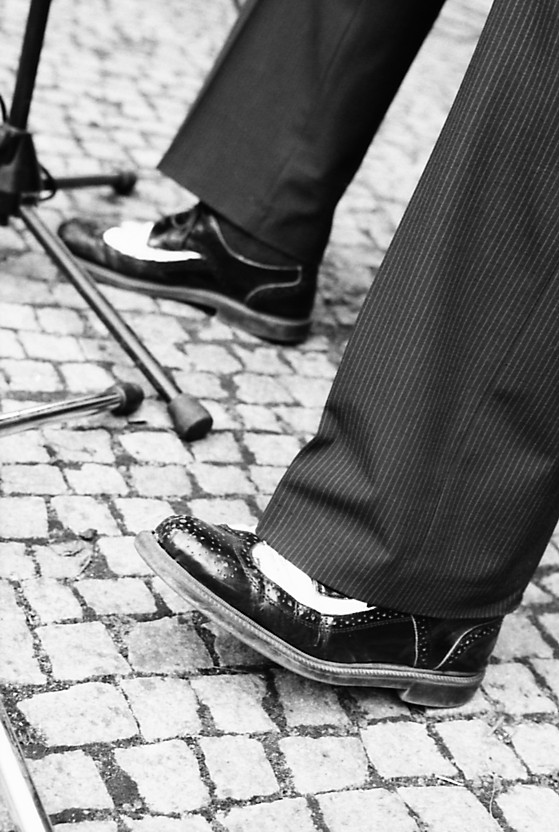 Blues shoes...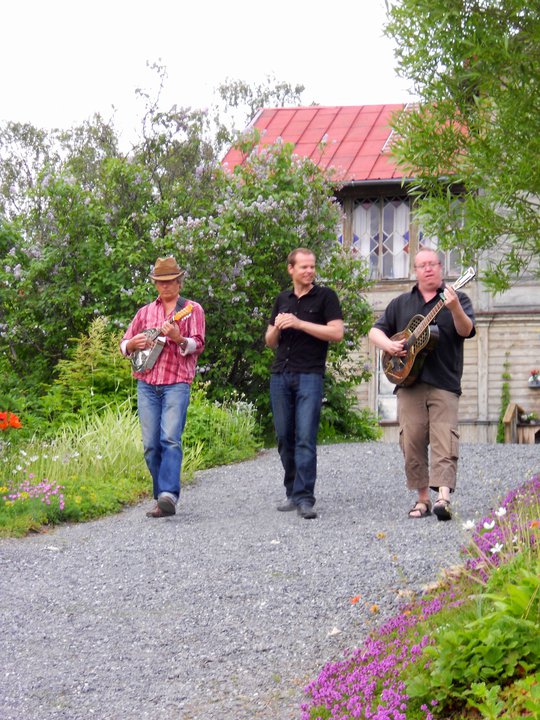 Walkin' blues?! I love playing outdoors in summertime!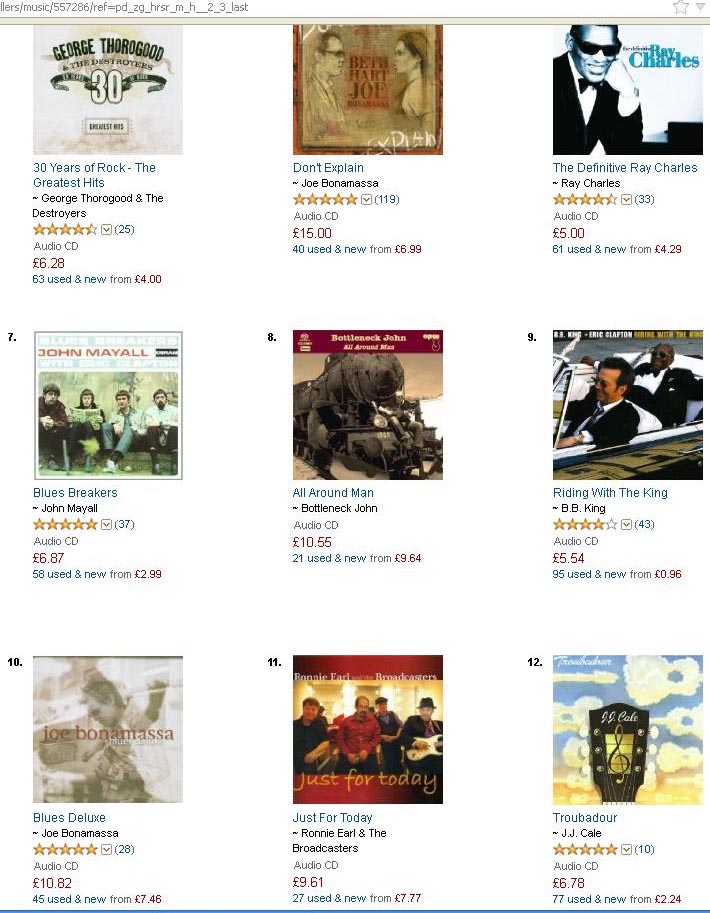 At # 8 on the Amazon blues charts... In good company!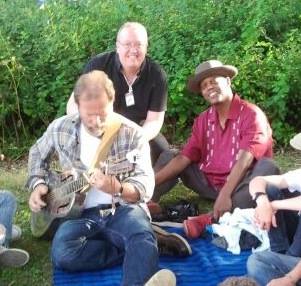 With Göran Wennerbrandt & Eric Bibb, heroes!!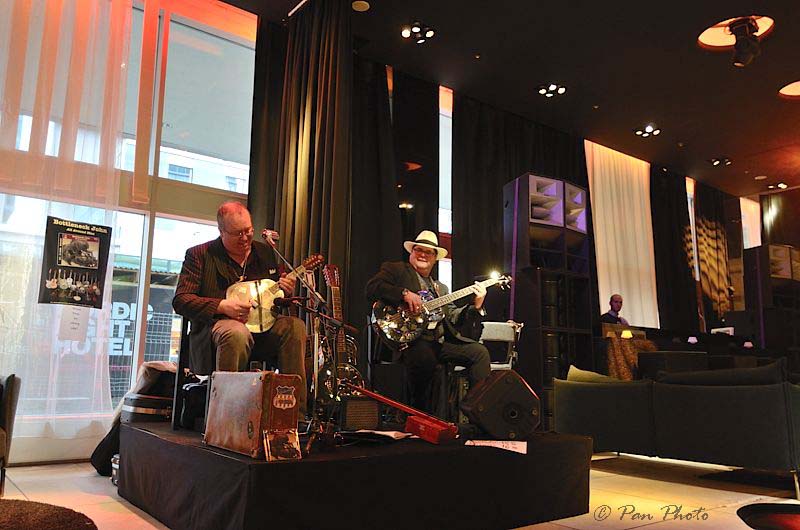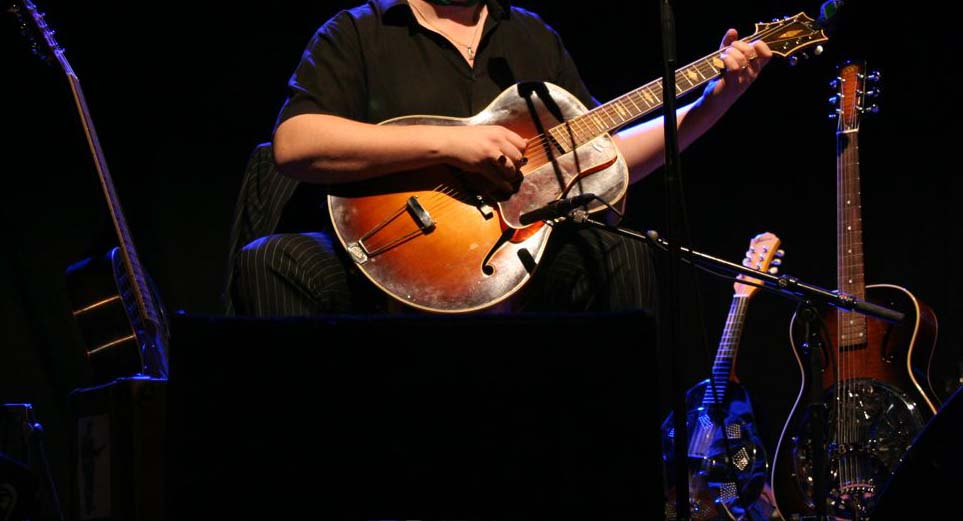 Instruments.. Opening for John Hiatt!!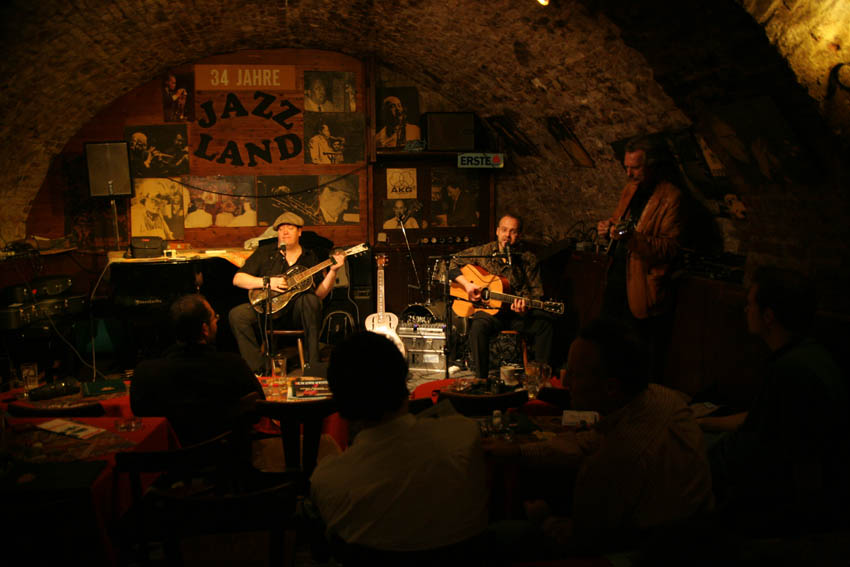 Jazzland, Vienna. With Hans Theessink(mandolin) and Christian Prechtl.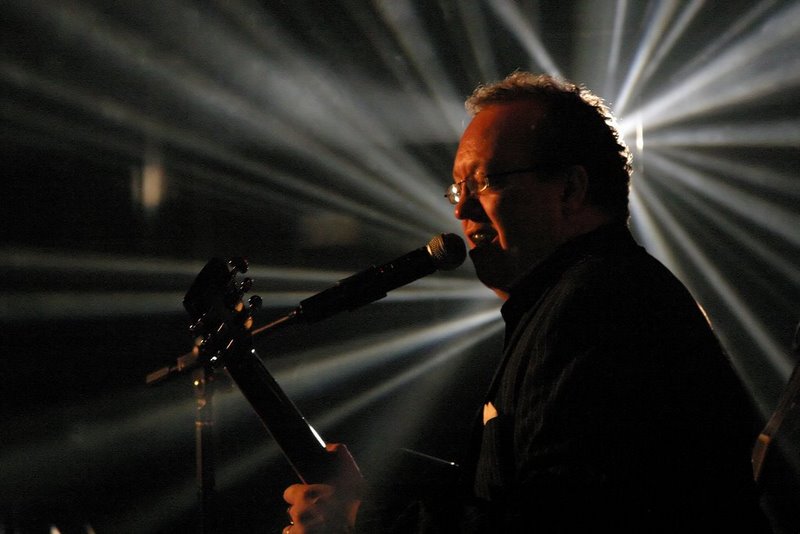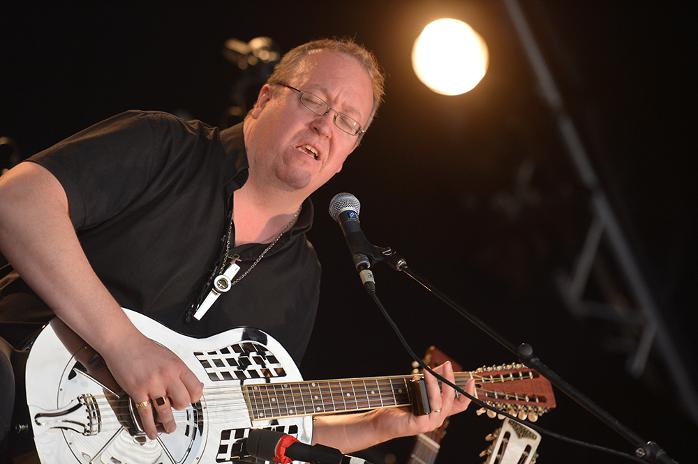 12-string reso blues!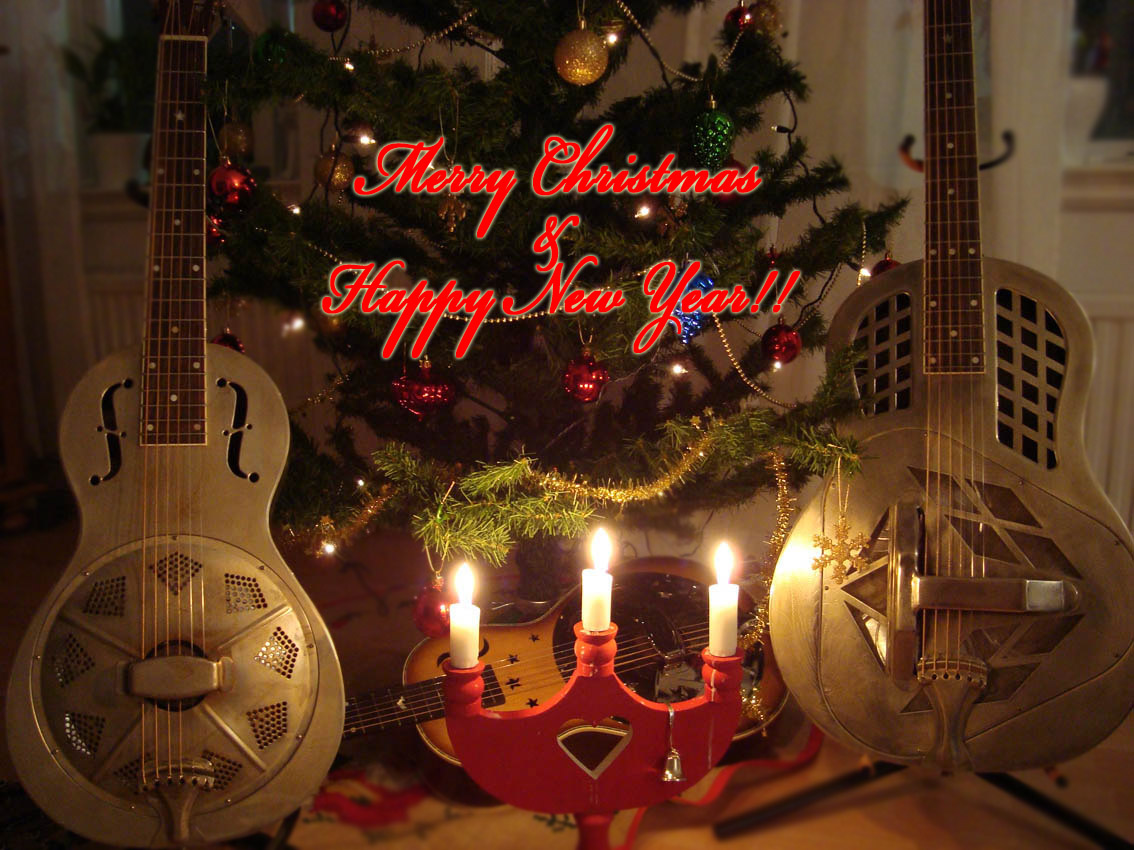 Merry Xmas, hehe..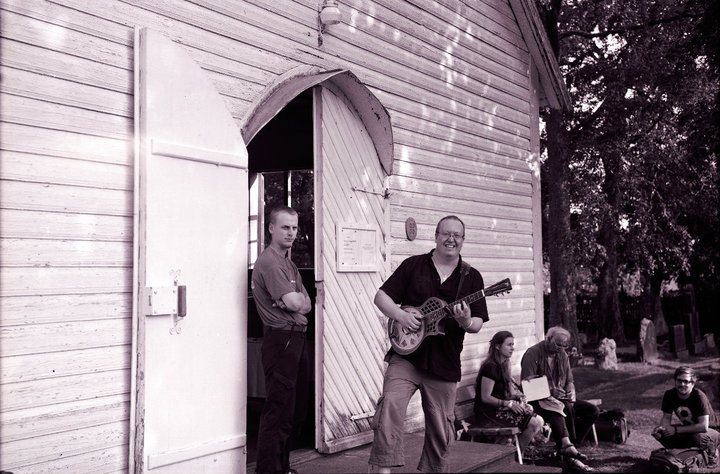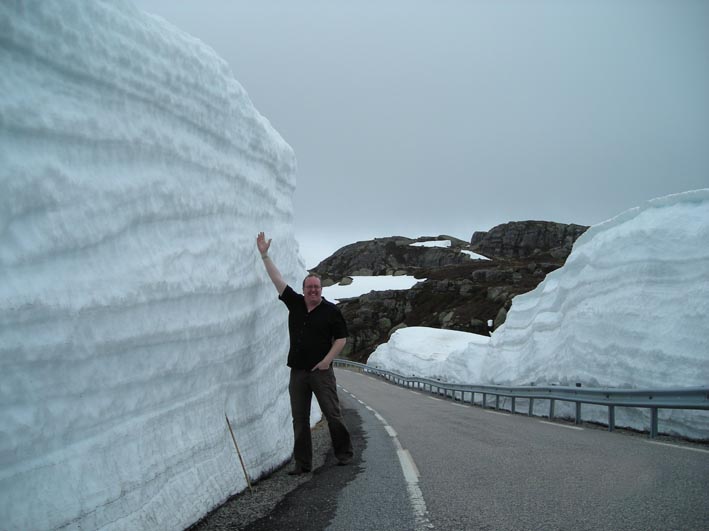 This photo is taken in late May.. Insane!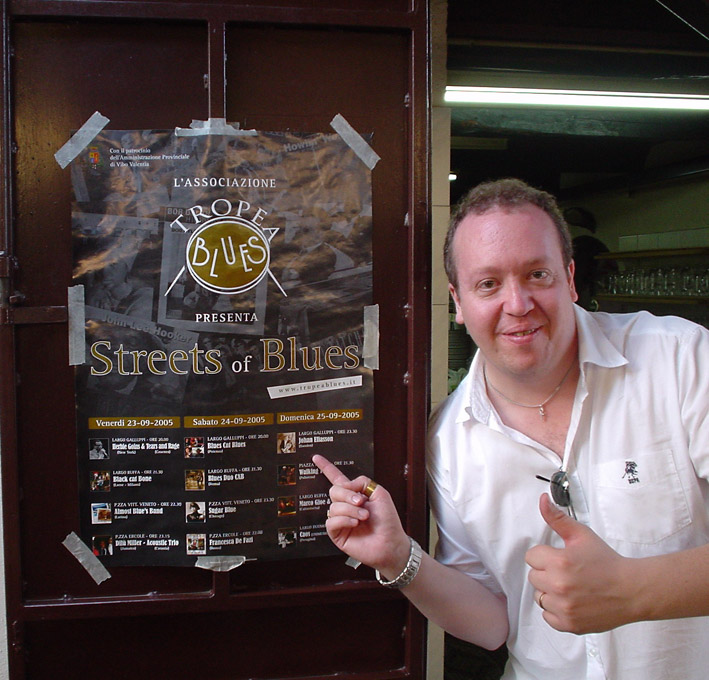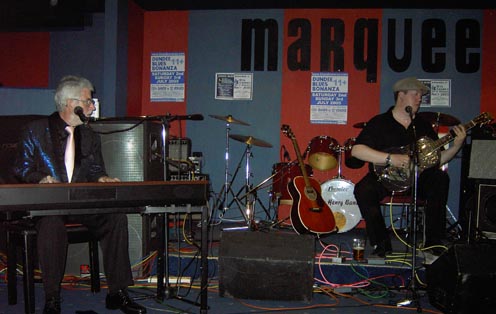 With Bob Hall (Savoy Brown) at the Marquee!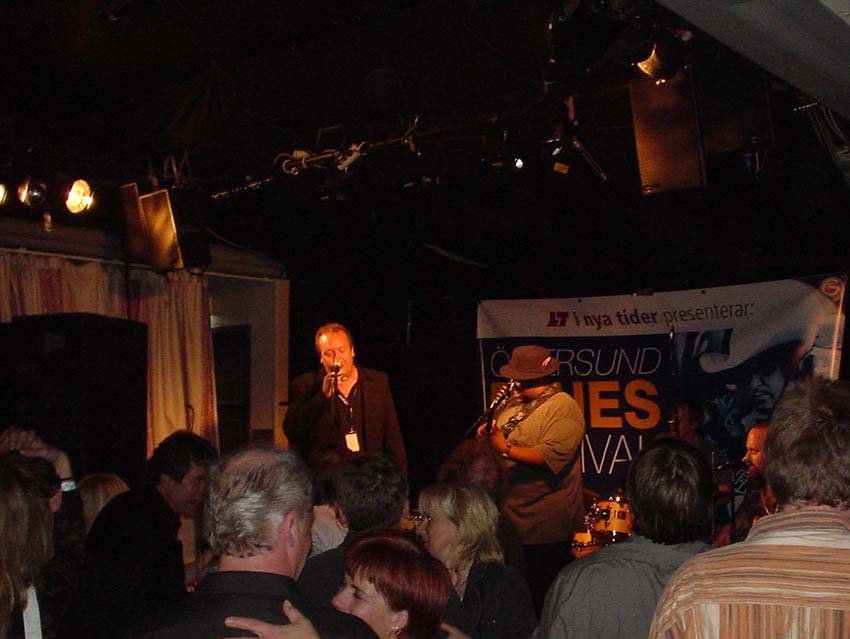 Kazoo-solo on stage with Slam Allen! Kazoo rules, haha..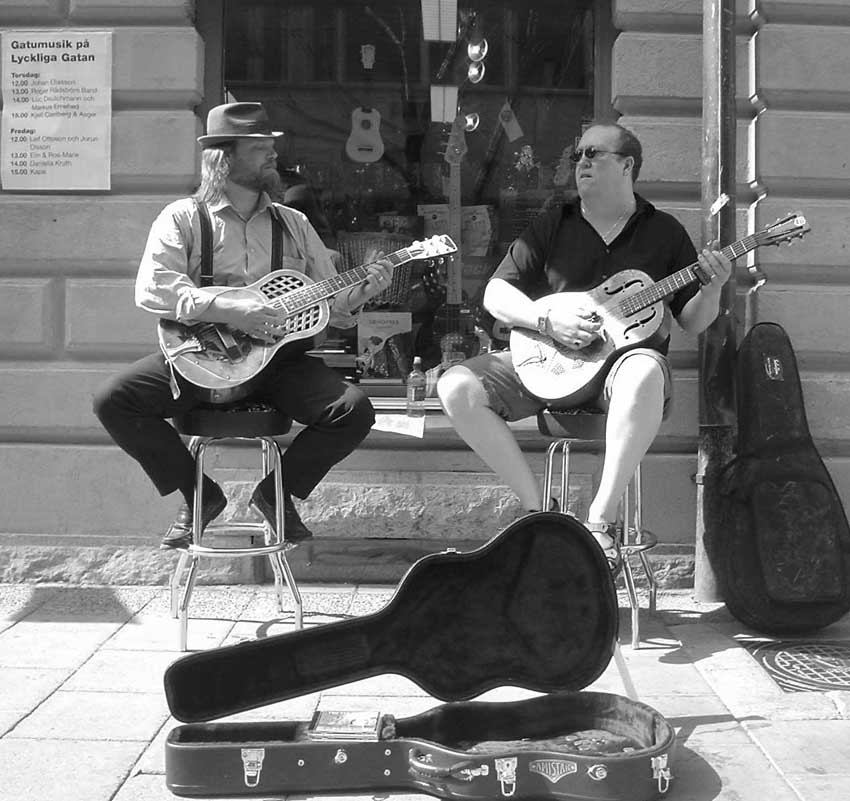 Buskin'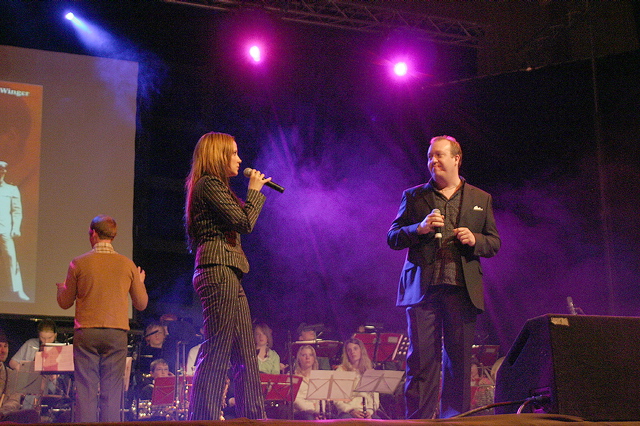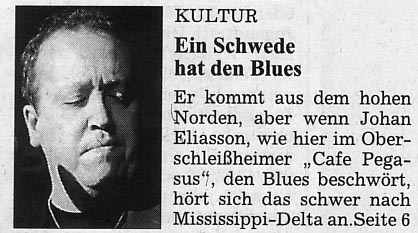 Süd-Deutsche Zeitung.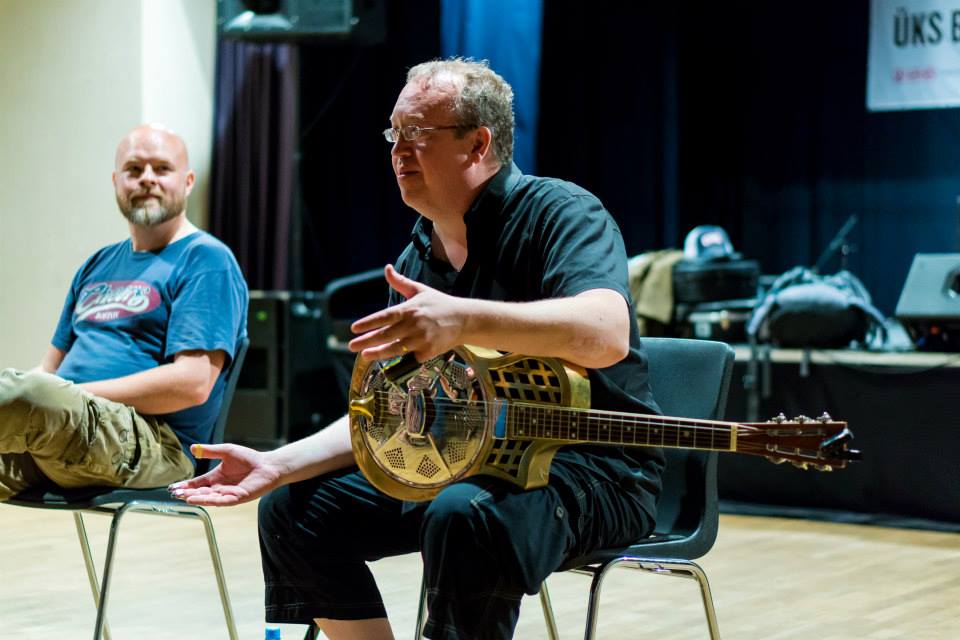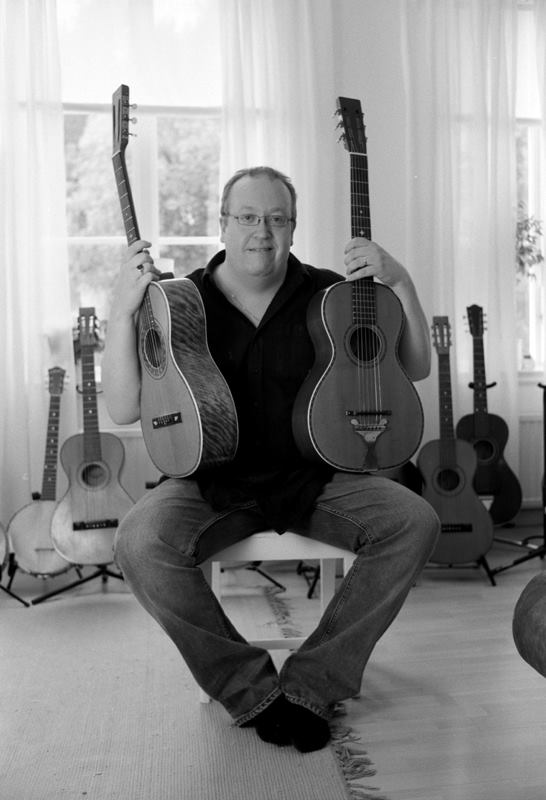 My beloved Levin guitars..!!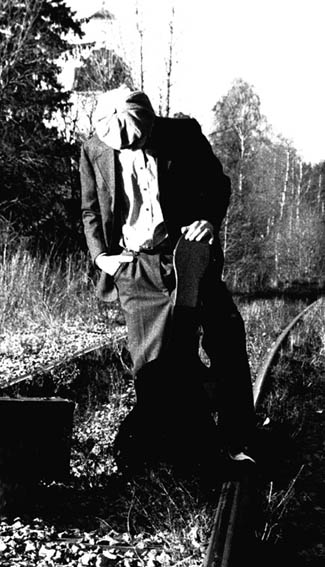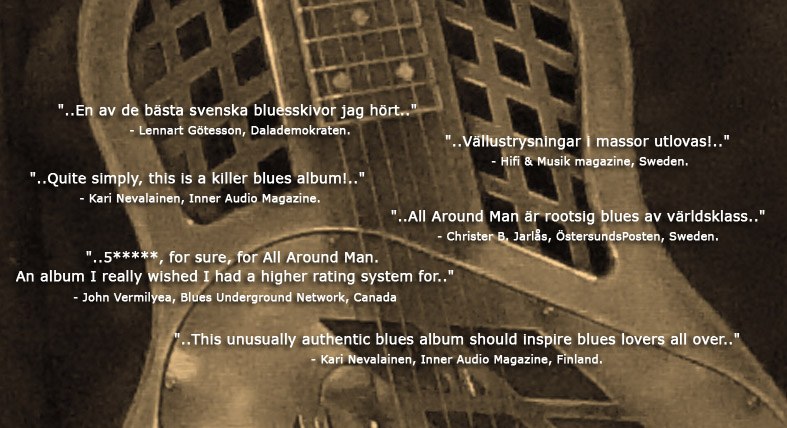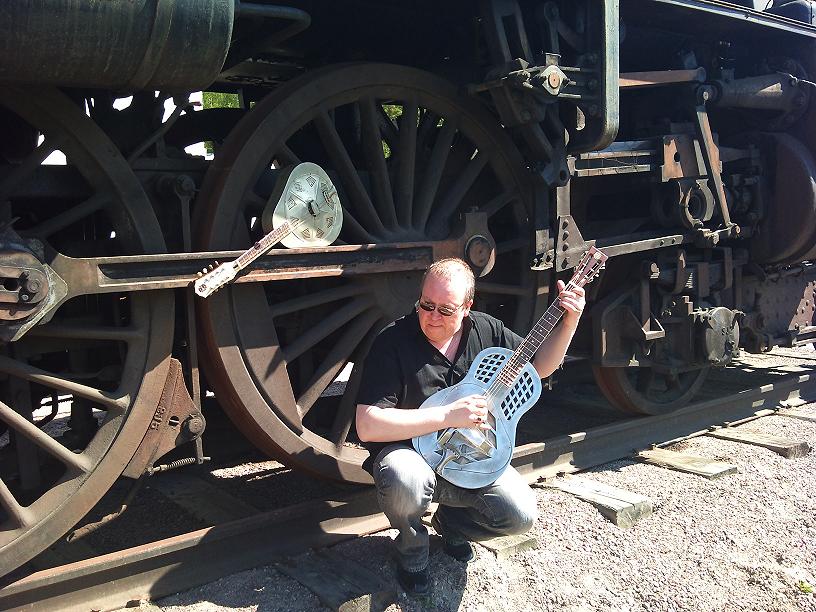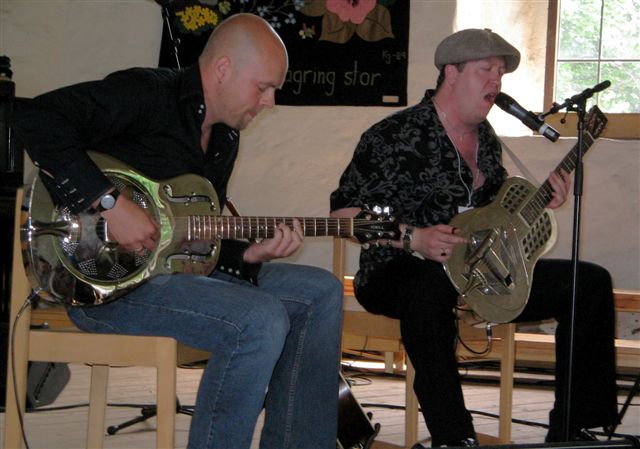 Åmål Blues Festival.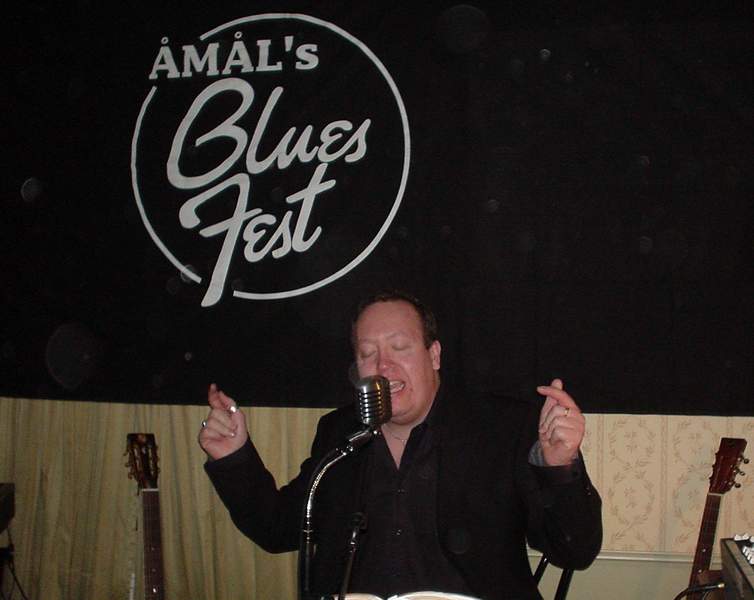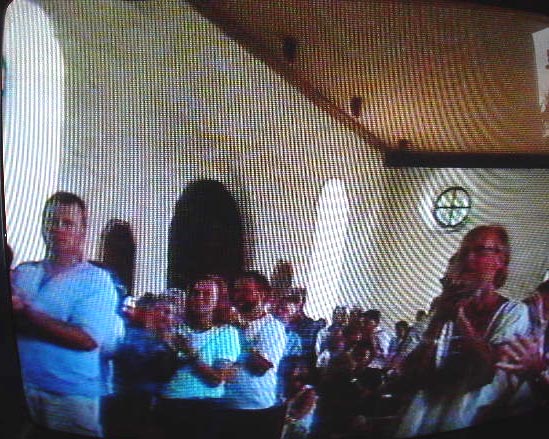 Standing ovations at the Åmål Blues Fest church gig!! Fantastic crowd, thanks!!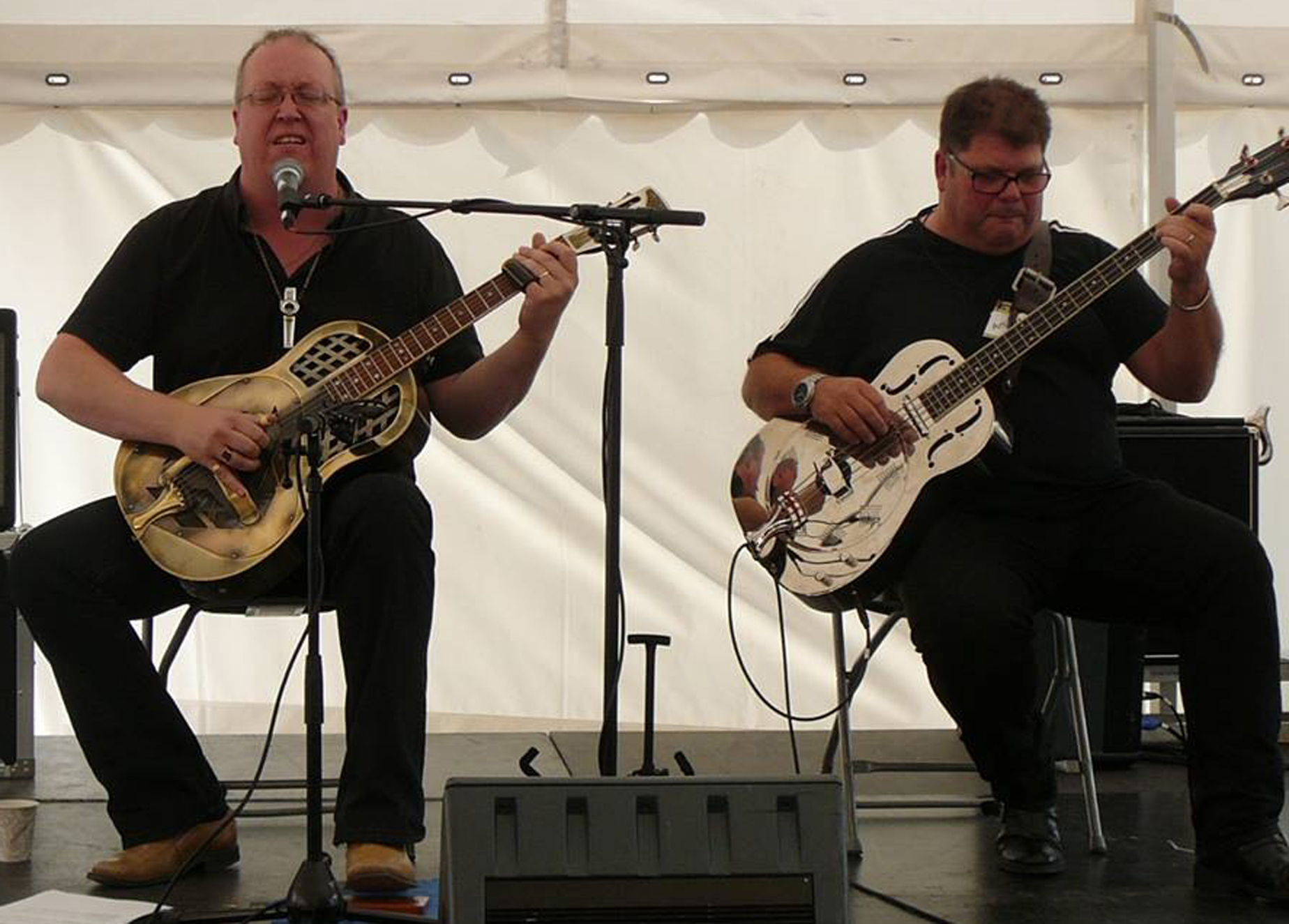 Live at Stockholm Folk Festival! Resonator bass!!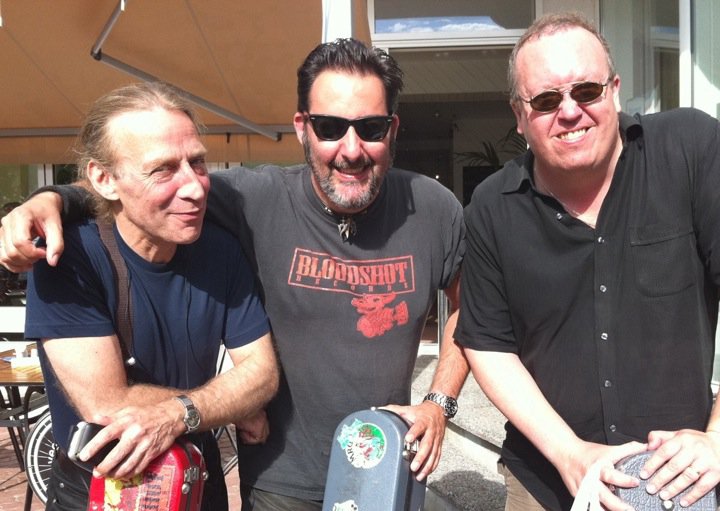 The three stooges!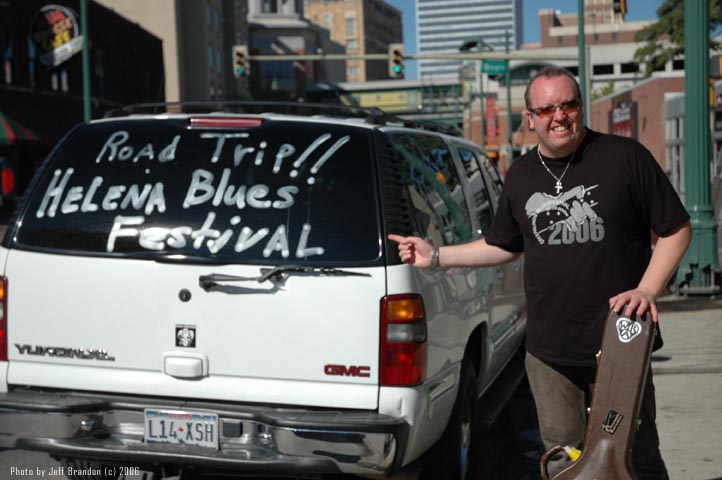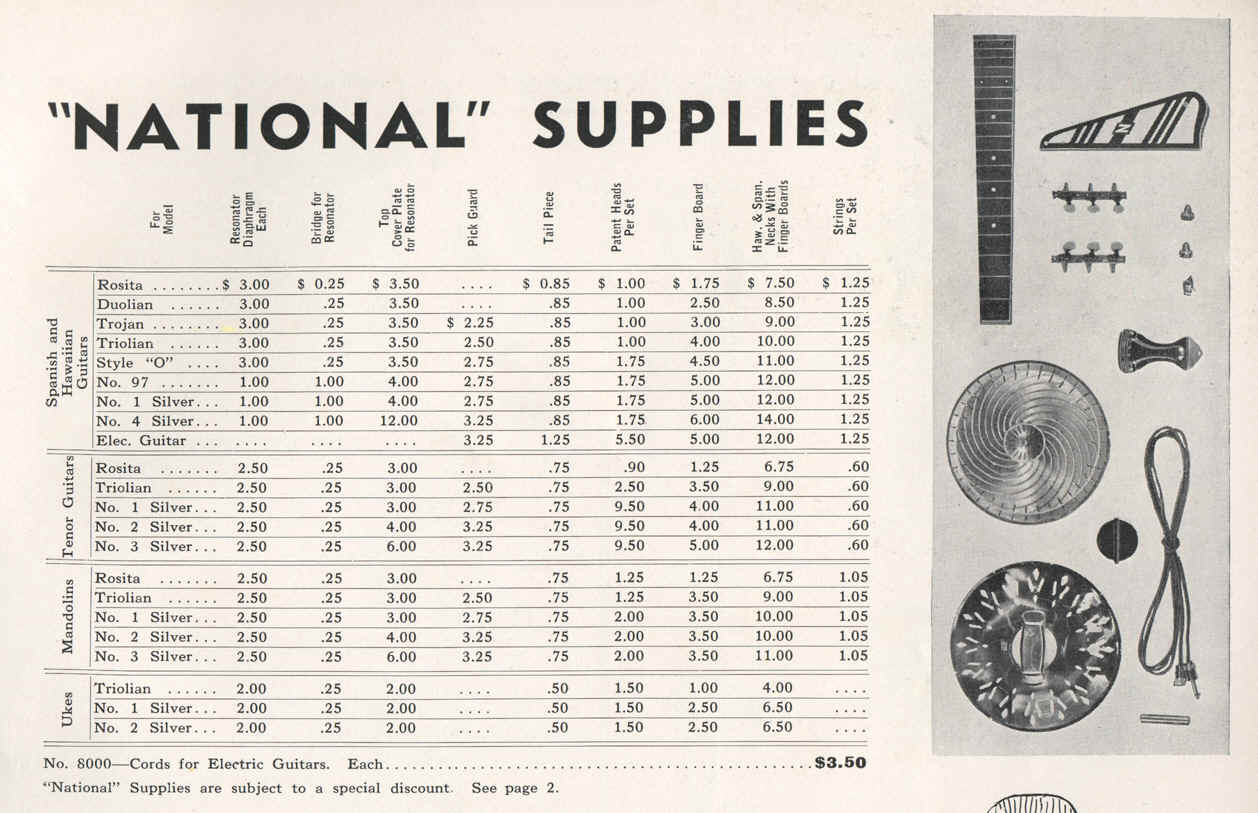 Spare parts..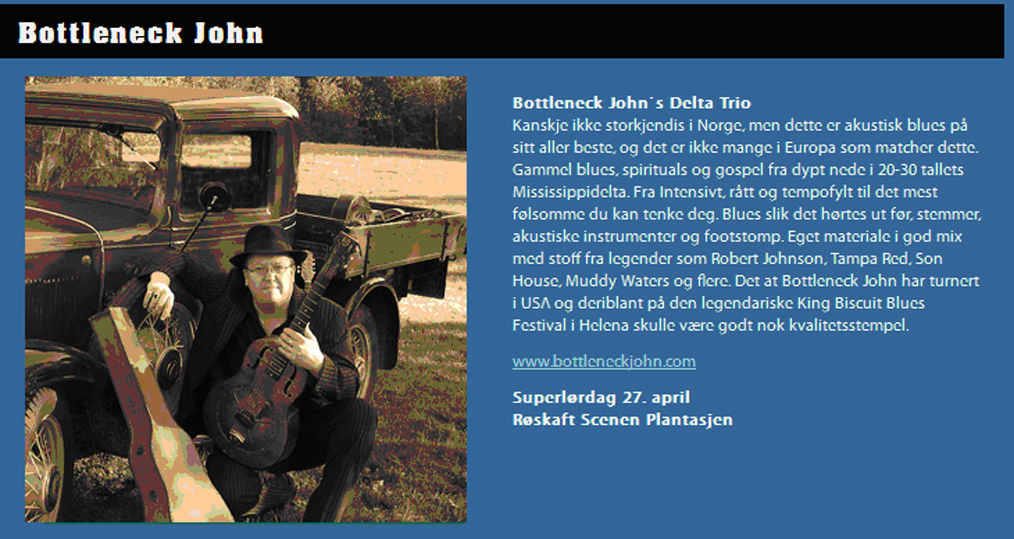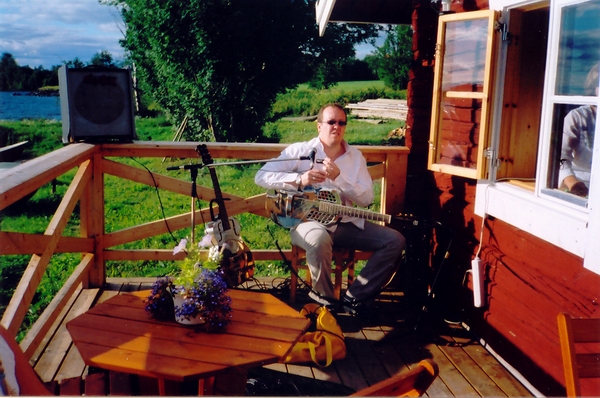 Swedish summer blues!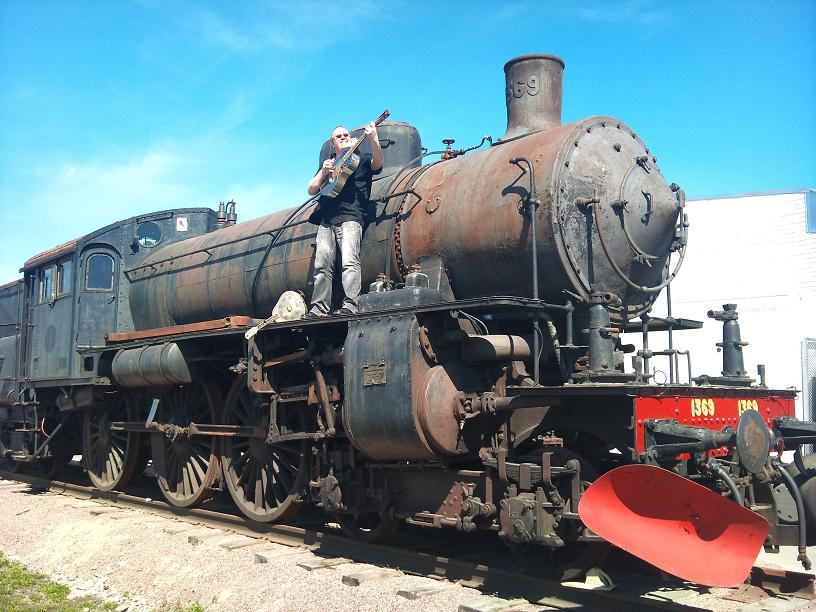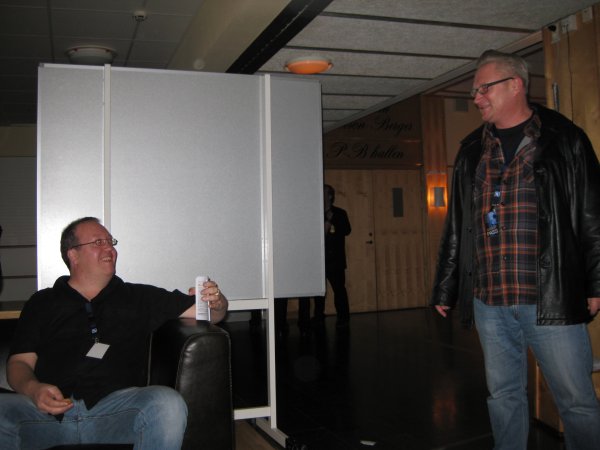 Sven Zetterberg, great soul man!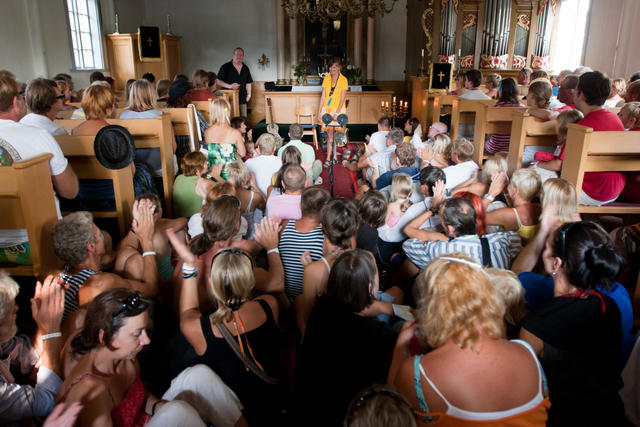 What a great audience, totally packed church!!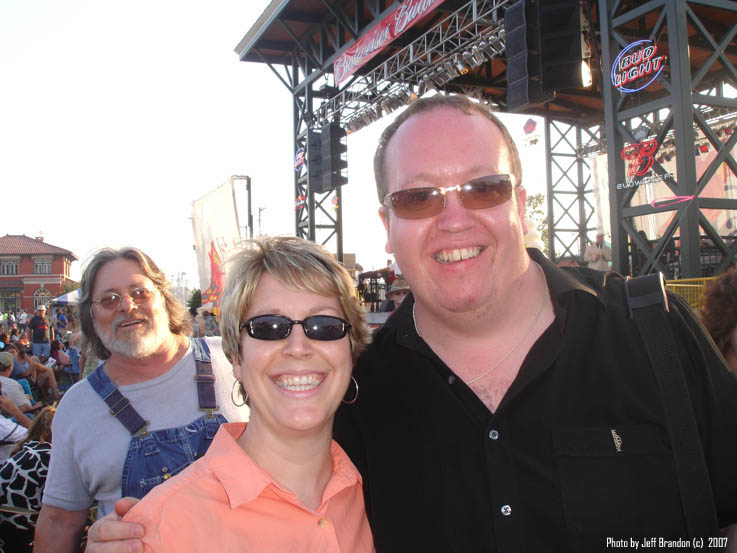 Meeting a new fan at the King Biscuit Blues Festival in Helena, Arkansas!!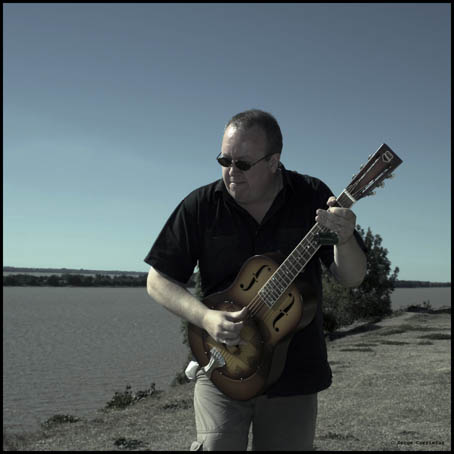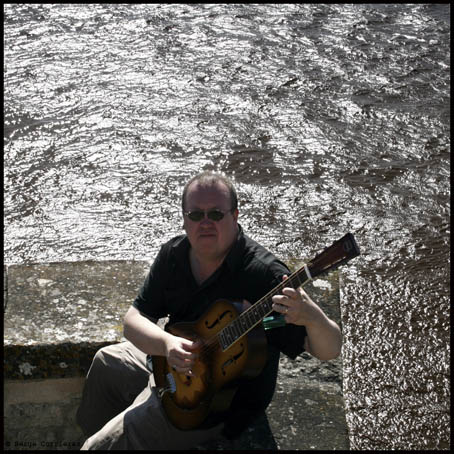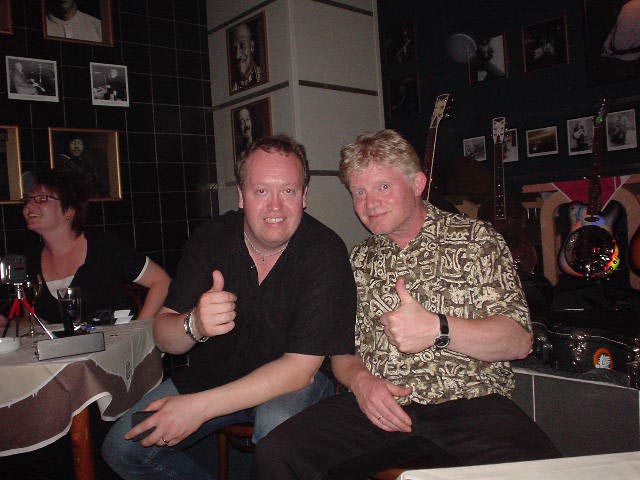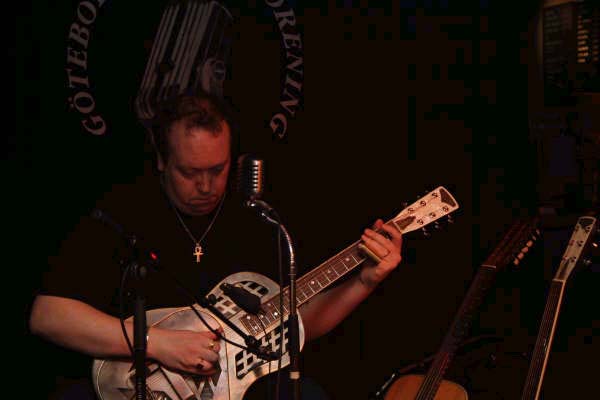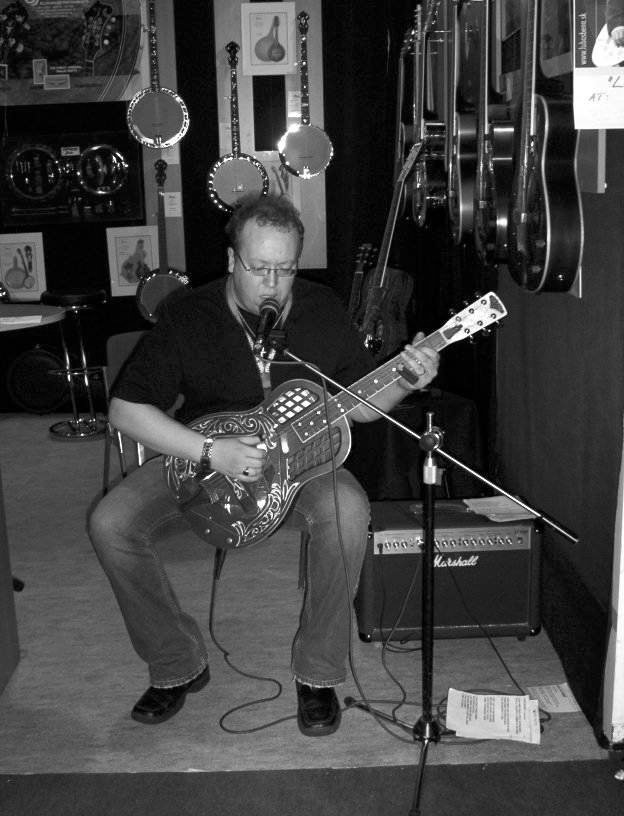 Amistar booth, Frankfurt MusikMesse.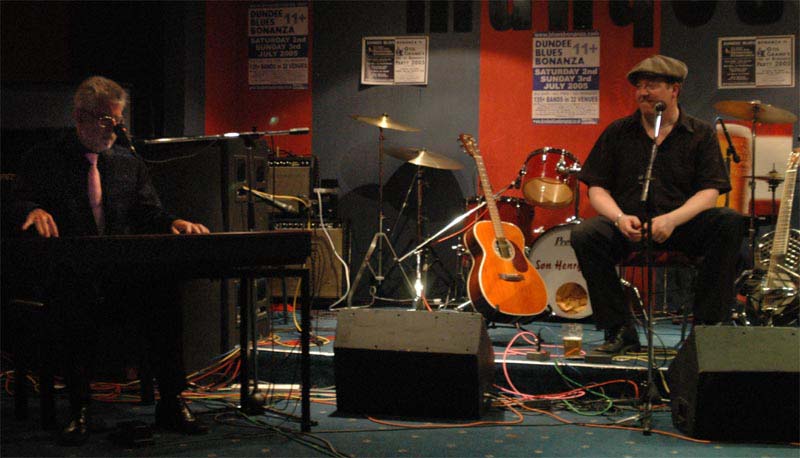 Singing with Bob Hall (Savoy Brown) at the Marquee!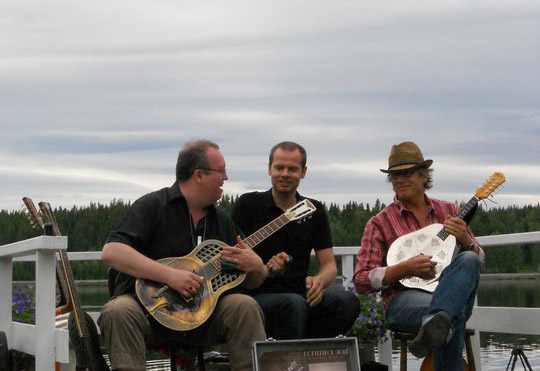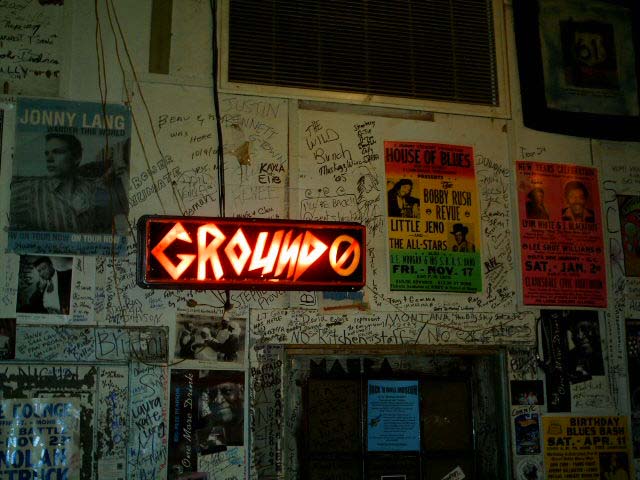 The legendary Ground Zero blues club in Clarksdale, MS.. What a place!!!!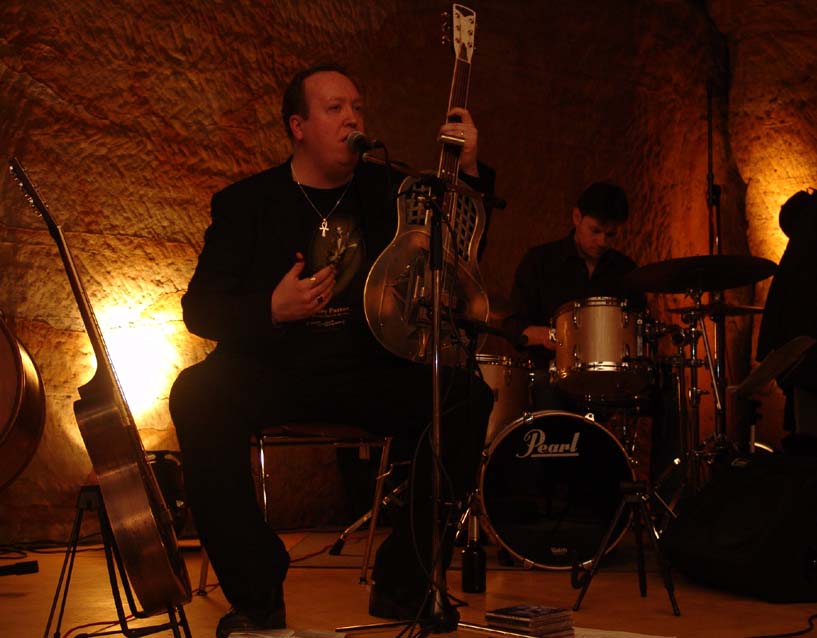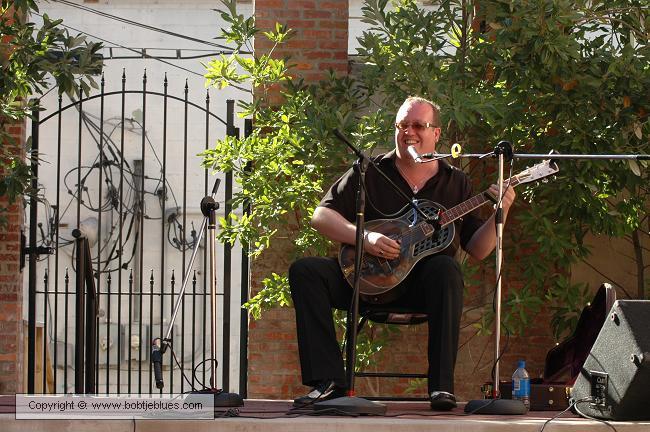 Acoustic stage, Helena, Arkansas! (The King Biscuit Blues Festival)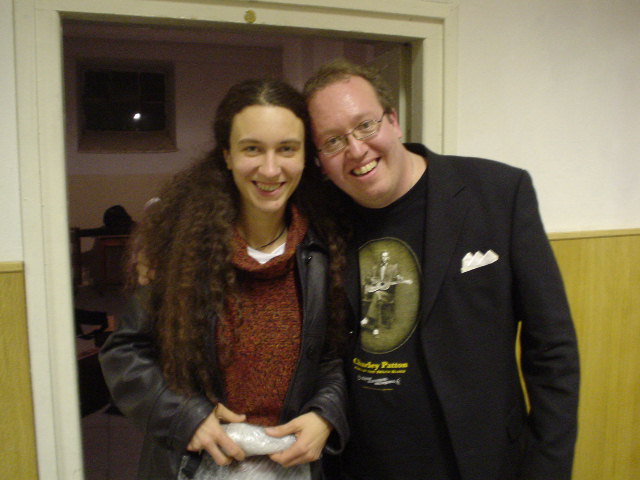 Magda Piskorczyk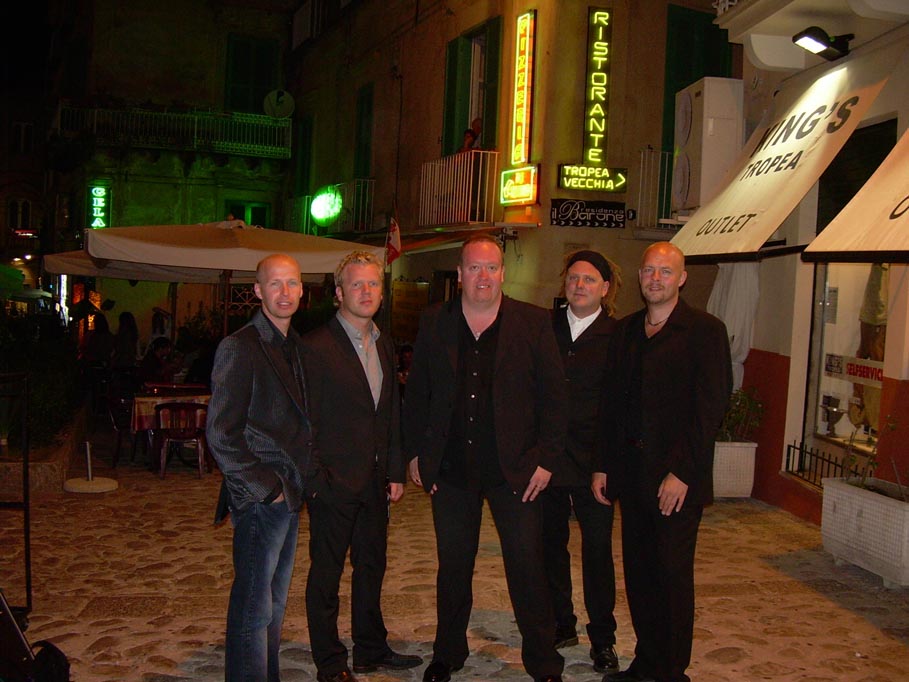 Streets of blues..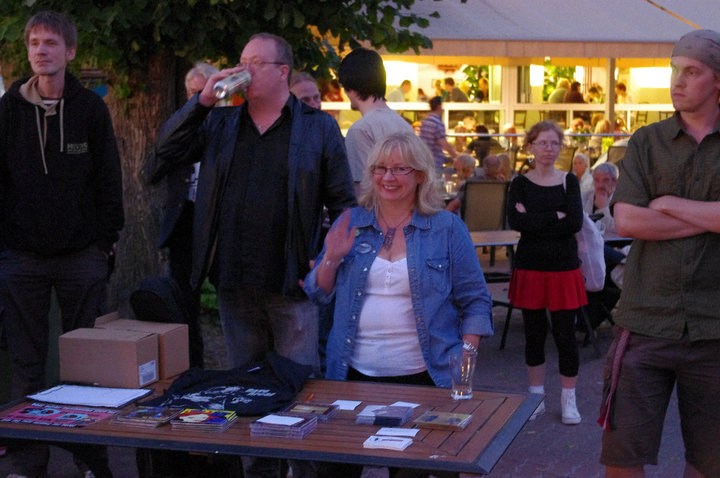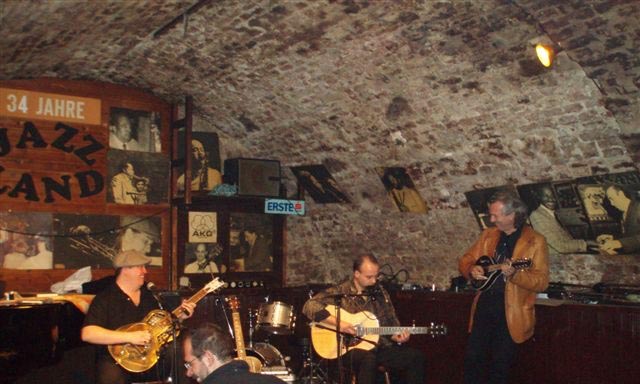 Jammin' with Hans Theessink on mandolin and Christian Prechtl.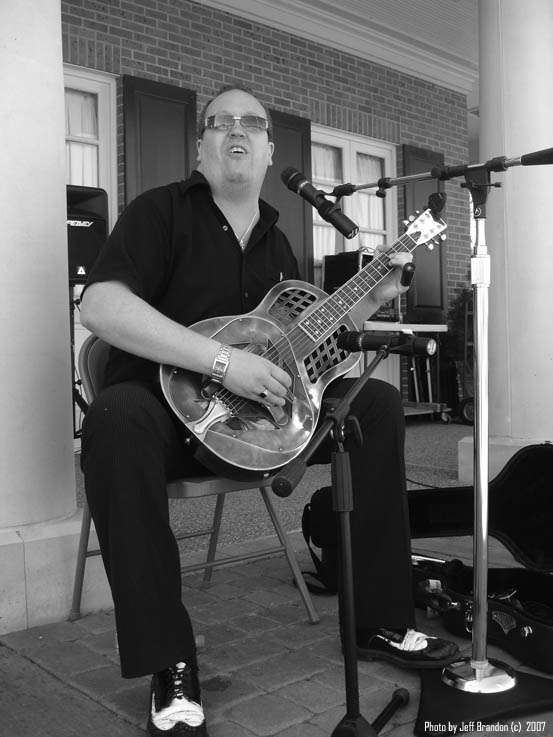 Solo in Lula, Mississippi!!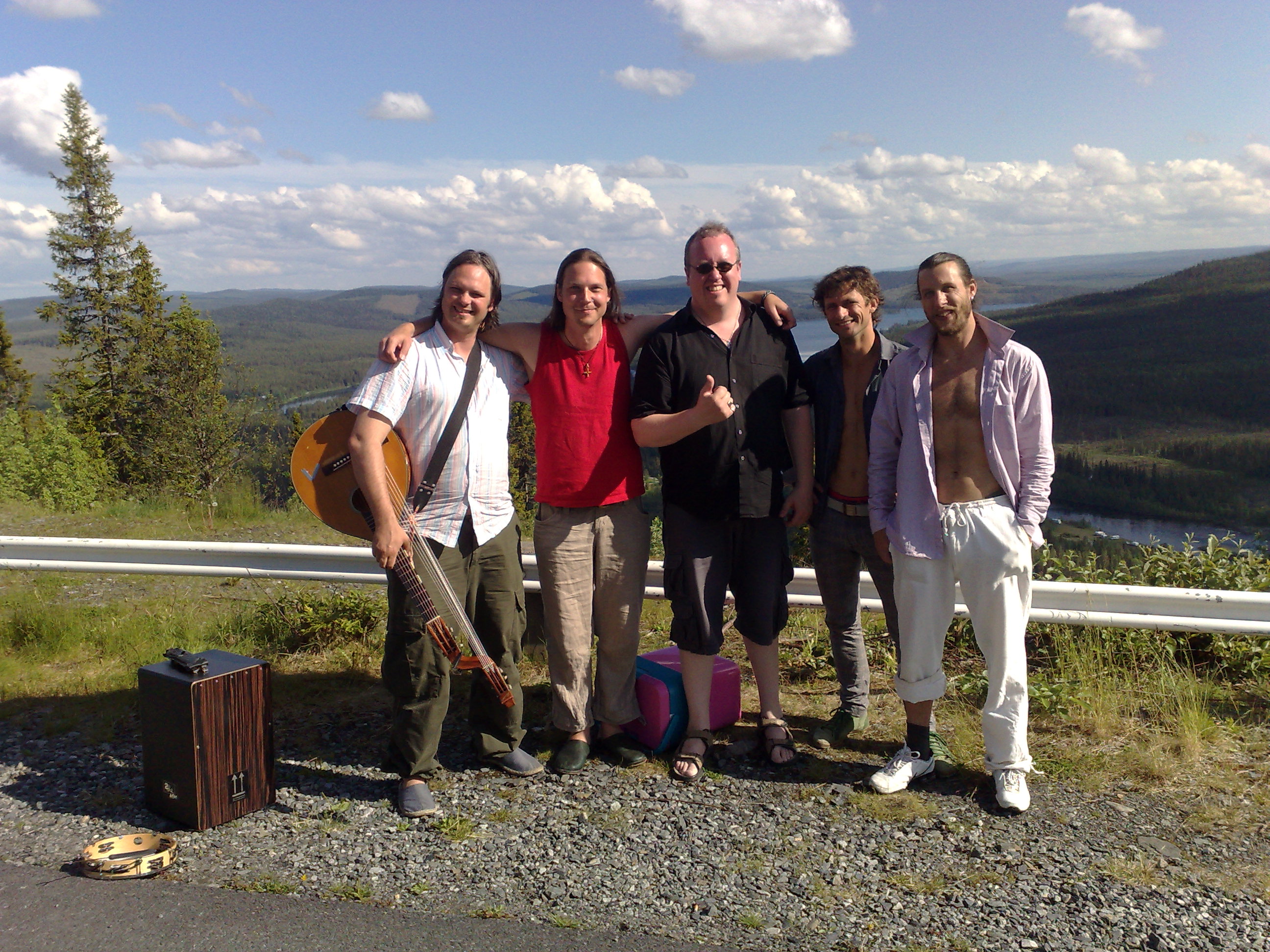 Swedish folk group Skrömta on Stalon mountain.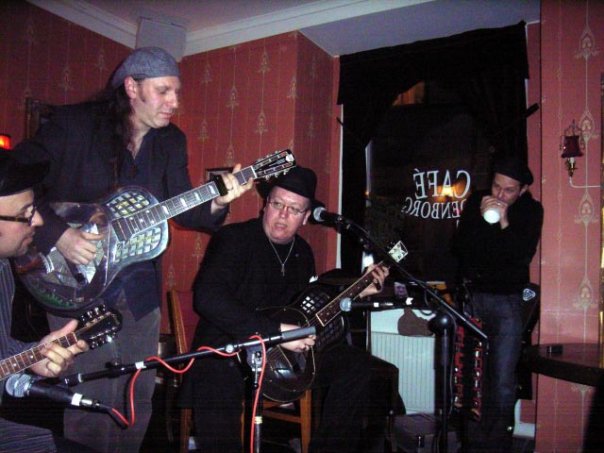 With Christer Lyssarides, Brian Kramer & Mats Qvarfordt, Old town, Stockholm.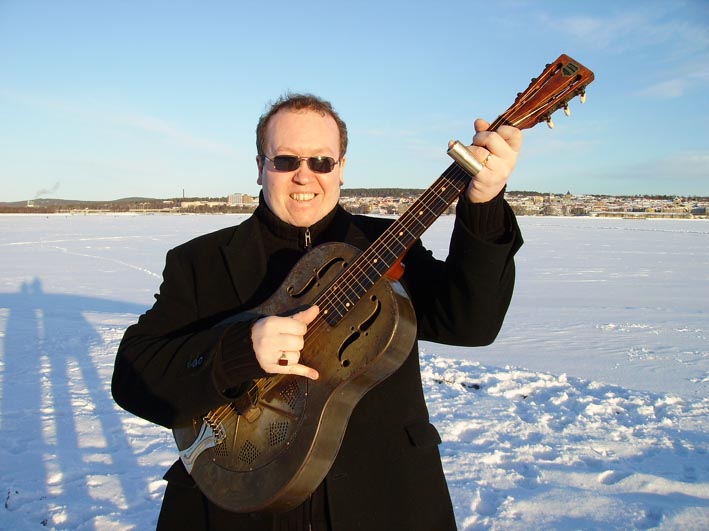 Freezin' the blues..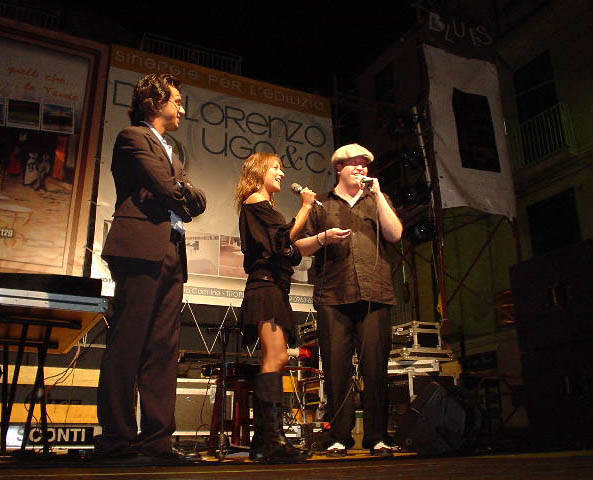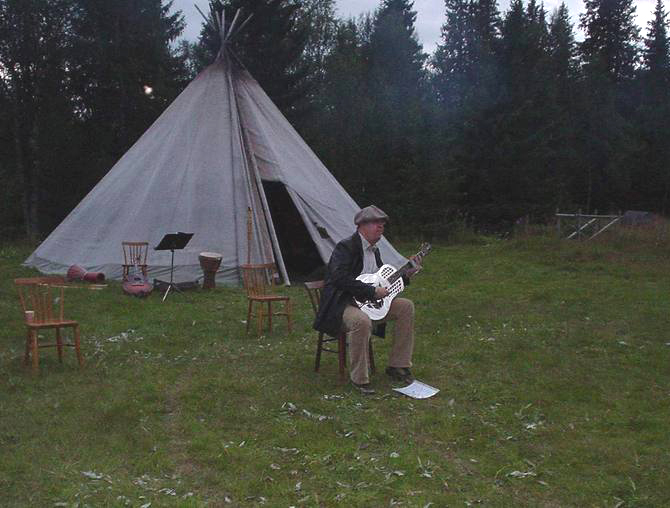 Way-out-in-the-sticks-blues!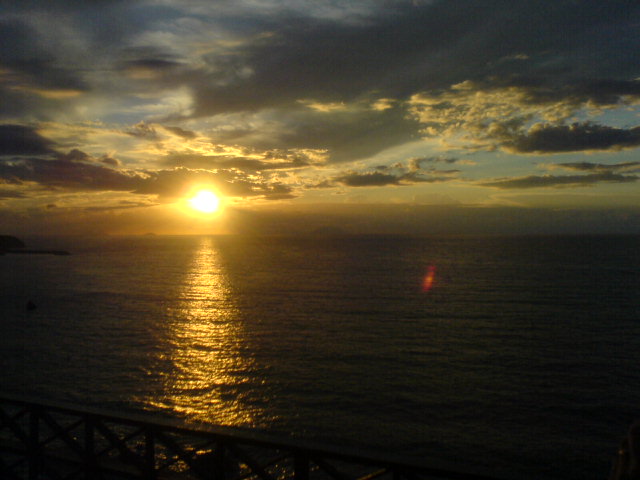 Beutiful sunset in Tropea, Italy.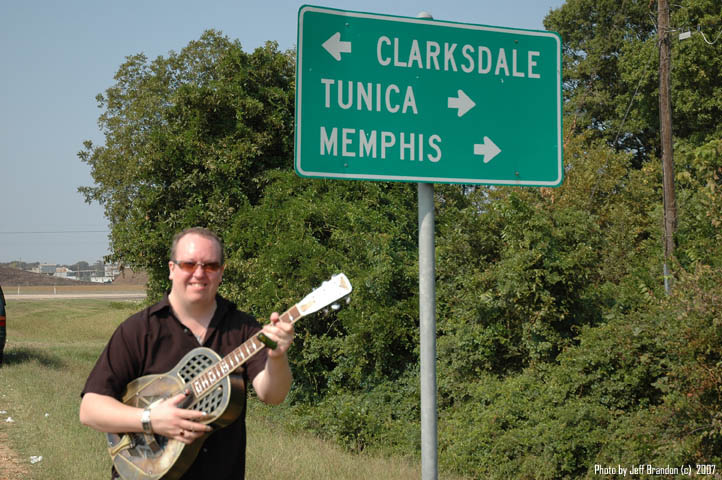 At a crossroads..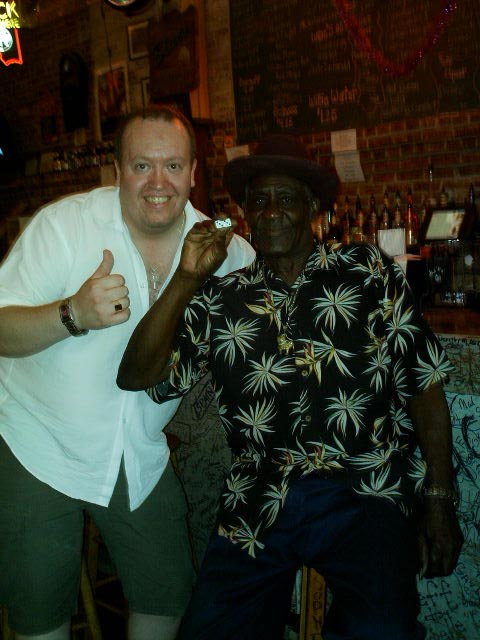 The dice man..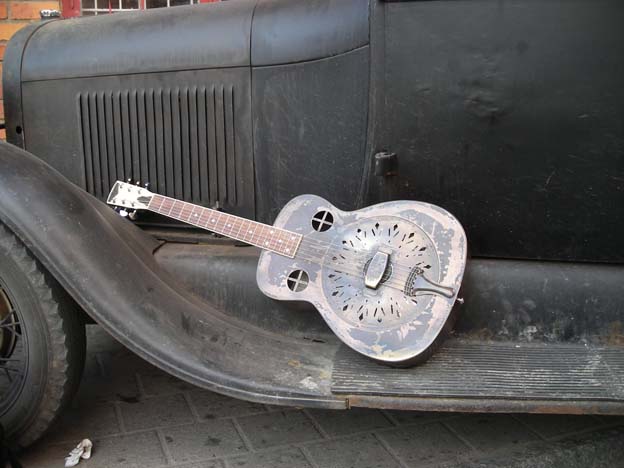 Runnin' board blues..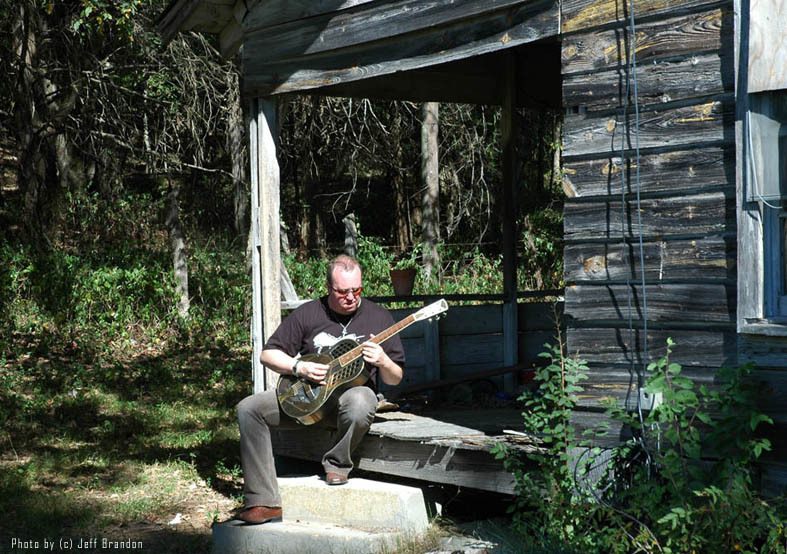 Jammin' at the old Juke Joint, Hernando, Mississippi..!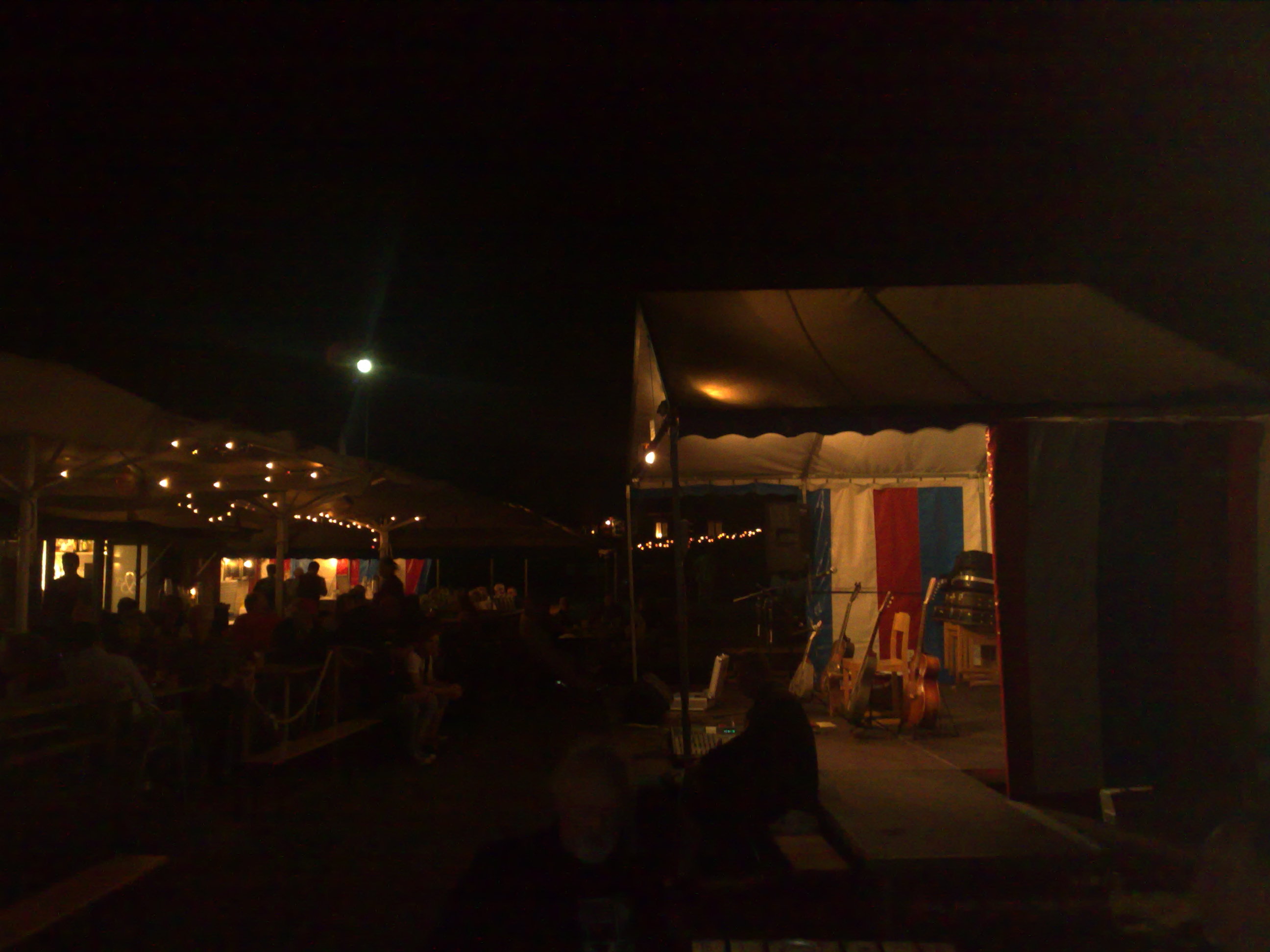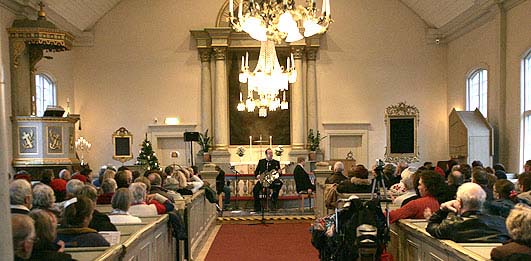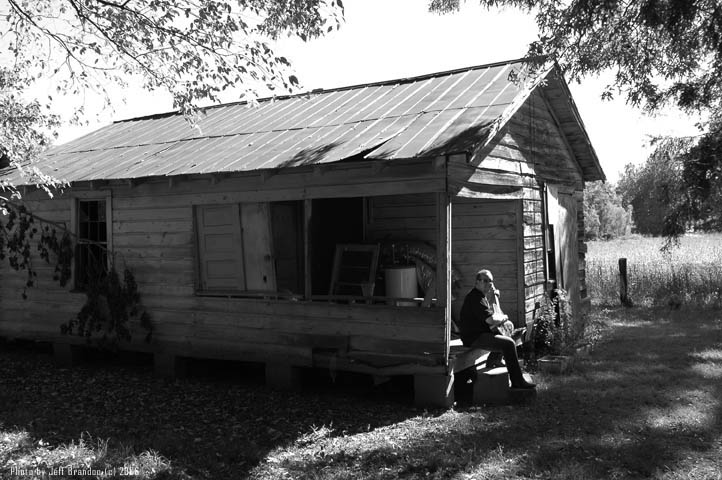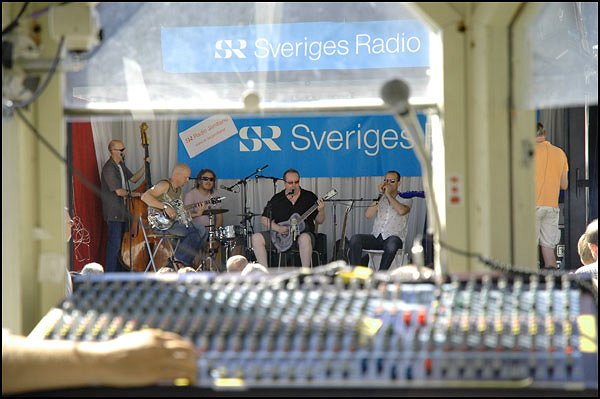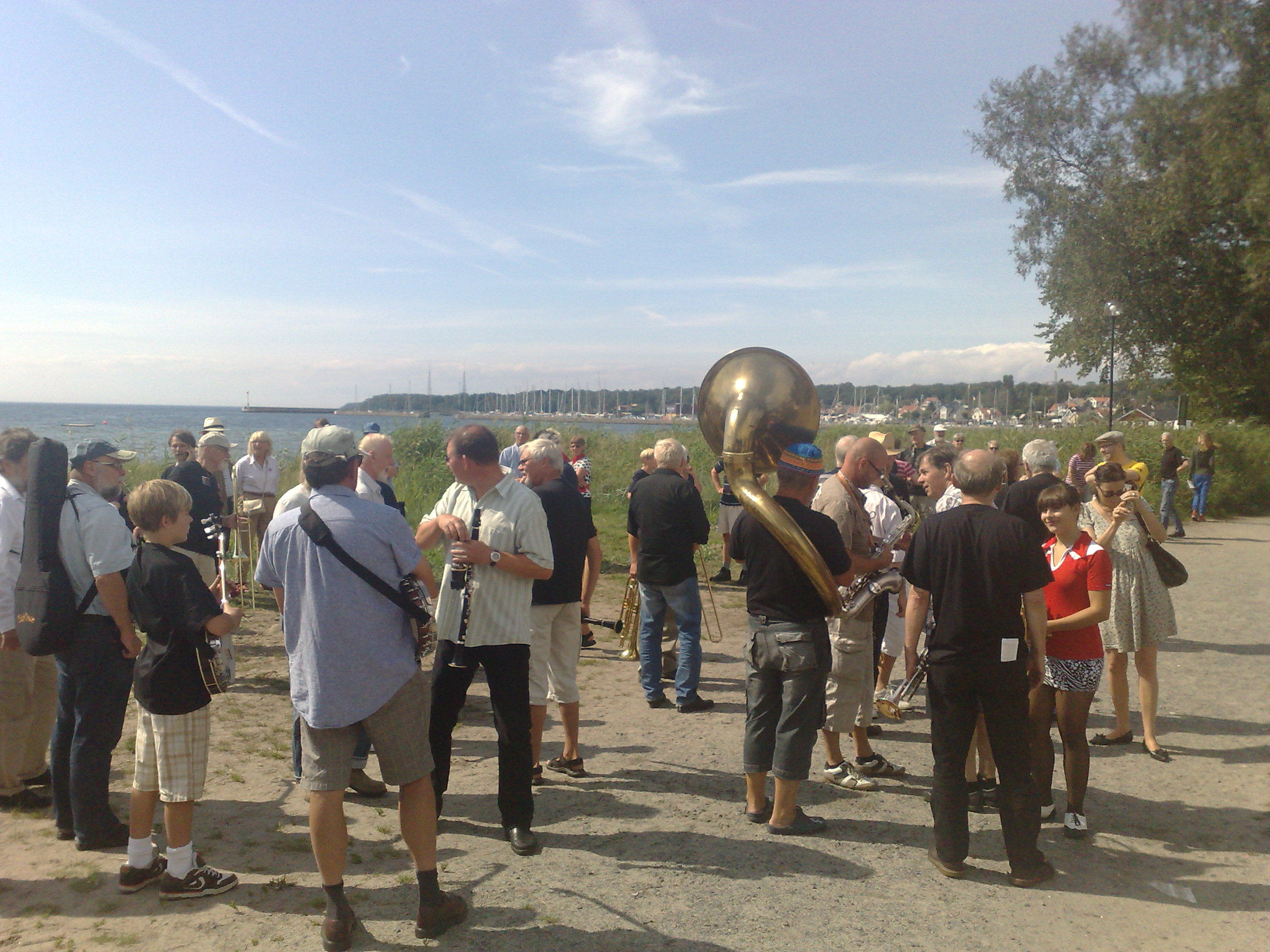 Played a gig at a trad jazz fest. Lots of brass!!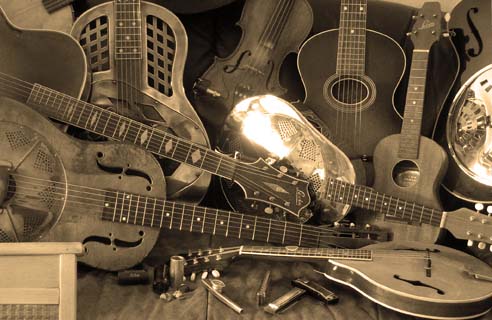 Tools of my trade..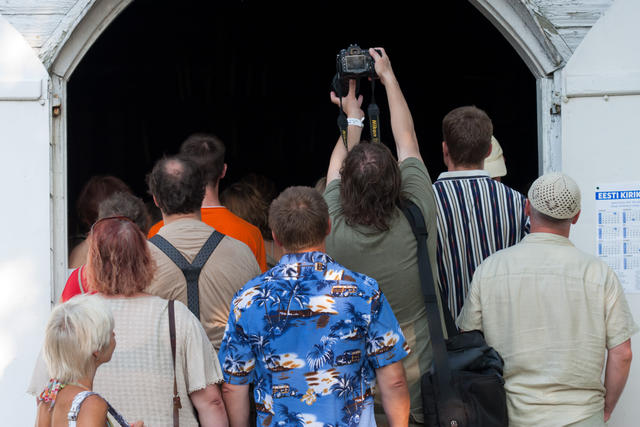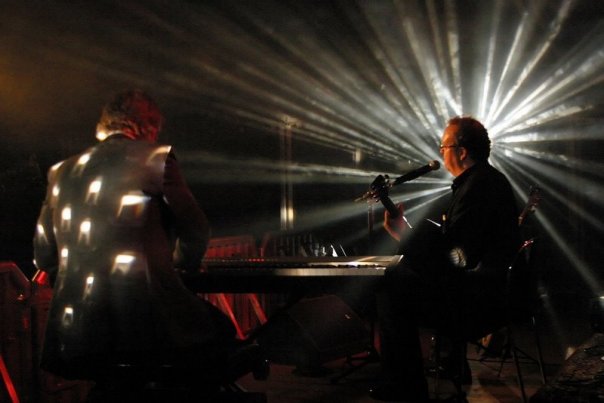 Outlandish.. LoL!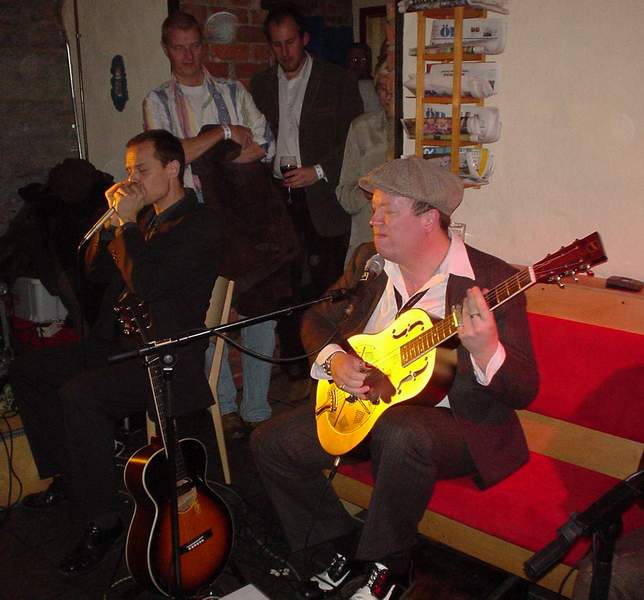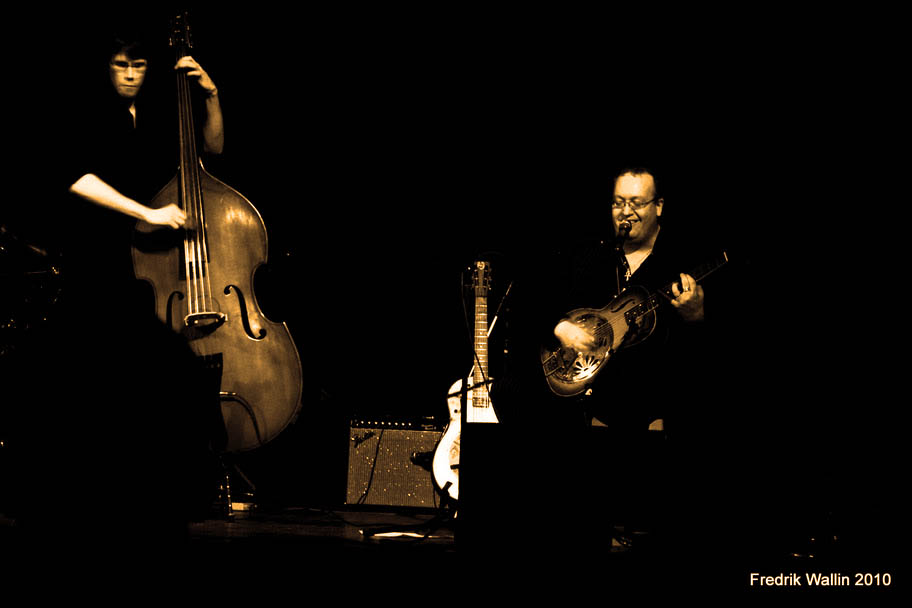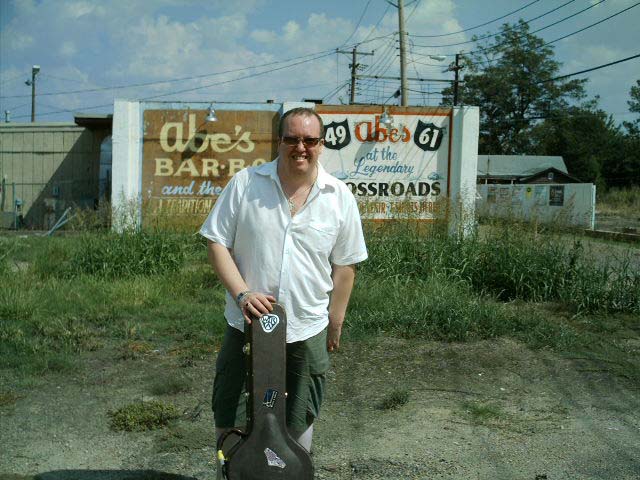 Standing at the crossroads, Highways 49 & 61..!!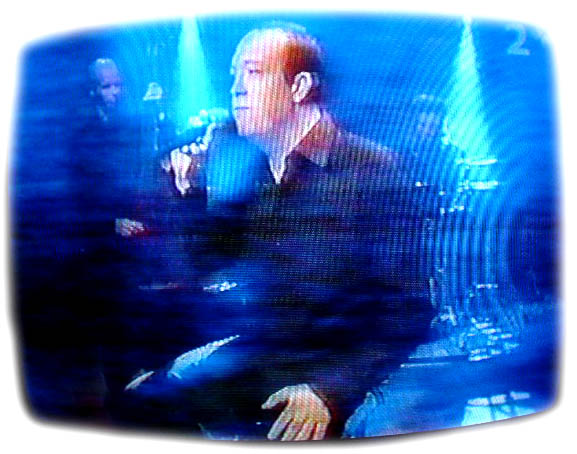 On SVT2, Swedish national television.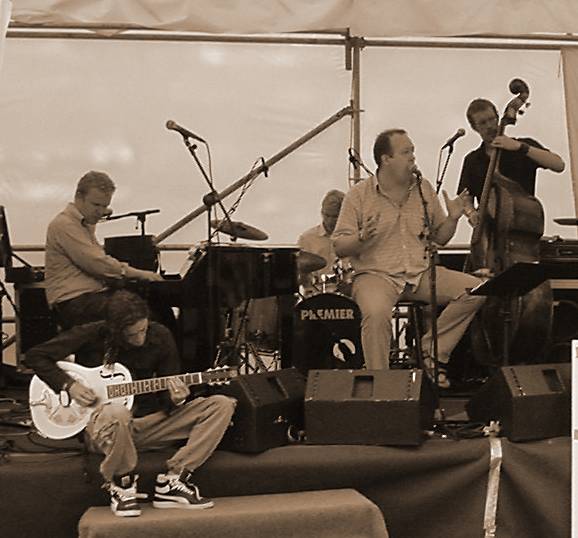 StorsjöYran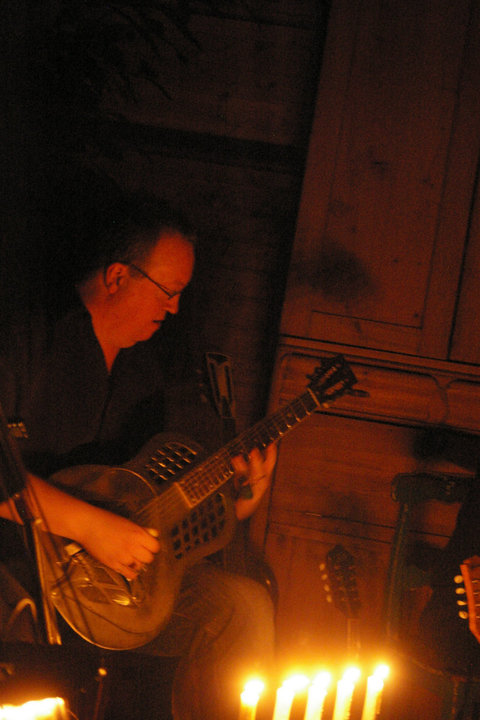 Ol'timey indeed. No mics or amps and candles give a warm illumination..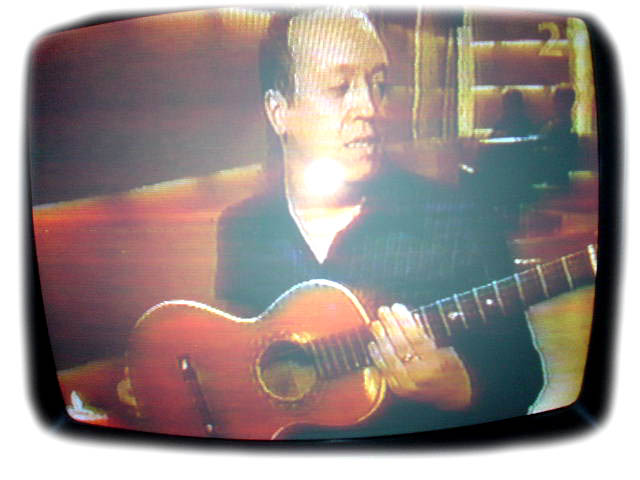 SVT2, Swedish television.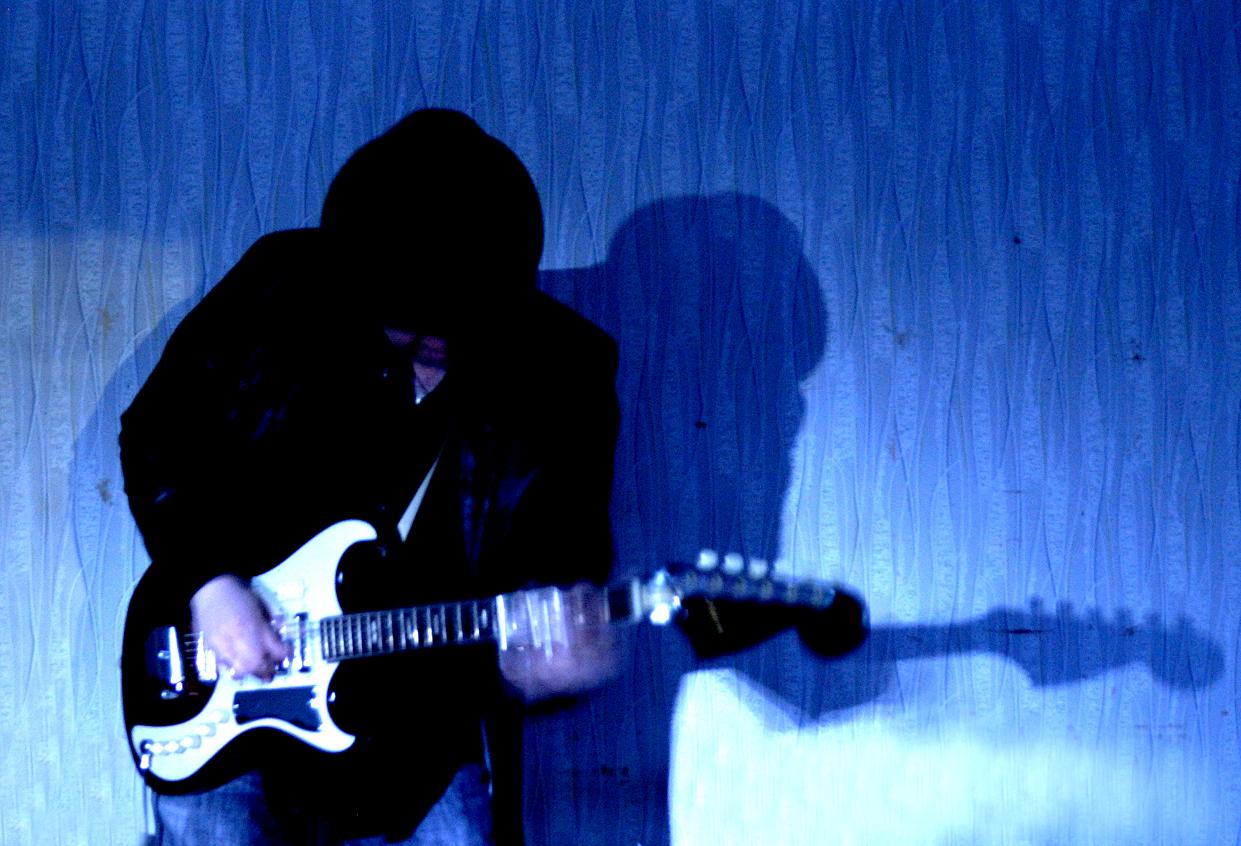 Blue...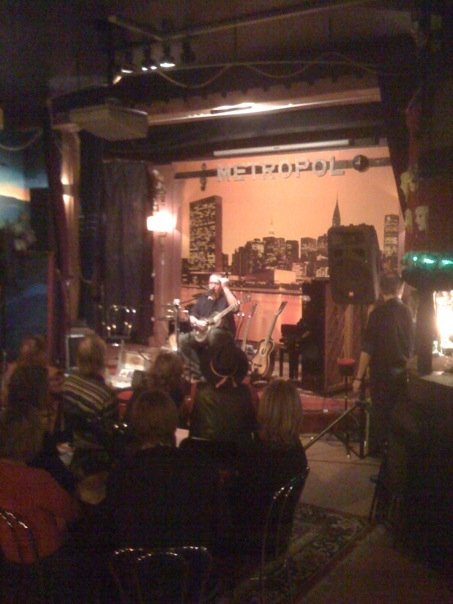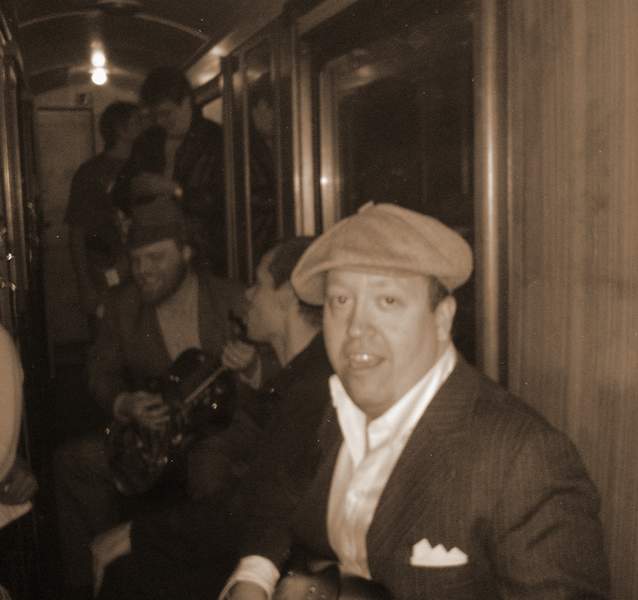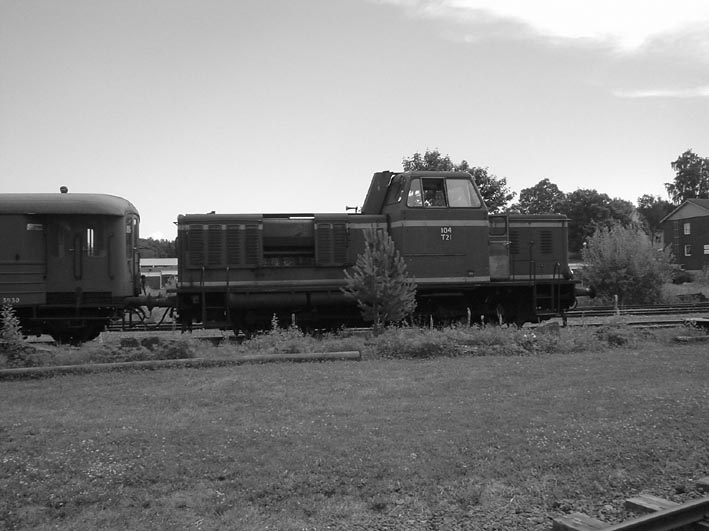 The blues train at Åmål Blues Festival, Sweden..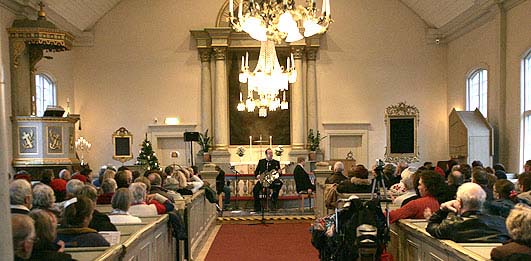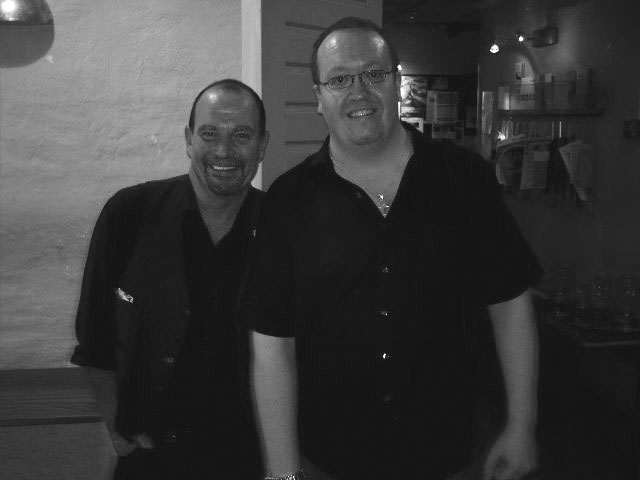 Steve James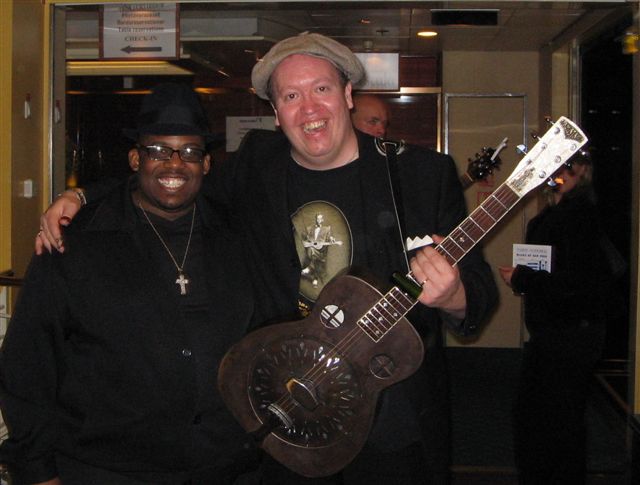 Slam Allen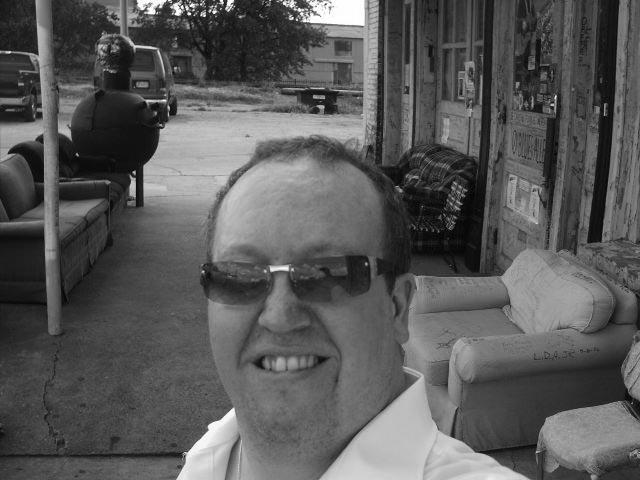 Ground Zero, Clarksdale. A cosy front porch..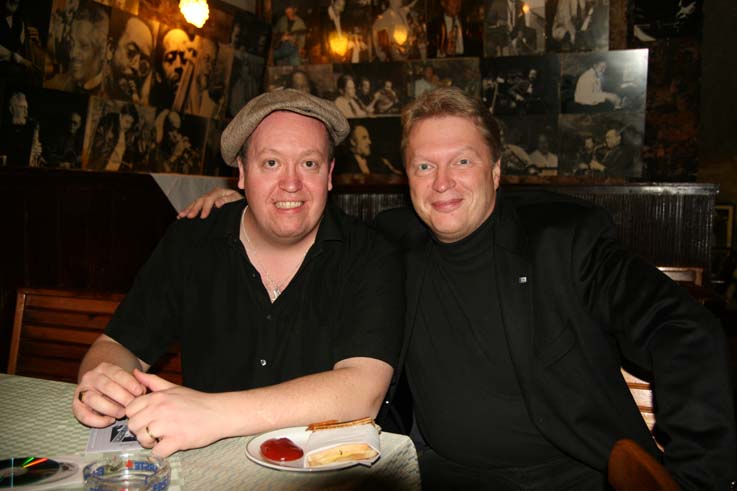 Dietmar Hoscher, Concerto magazine, Austria.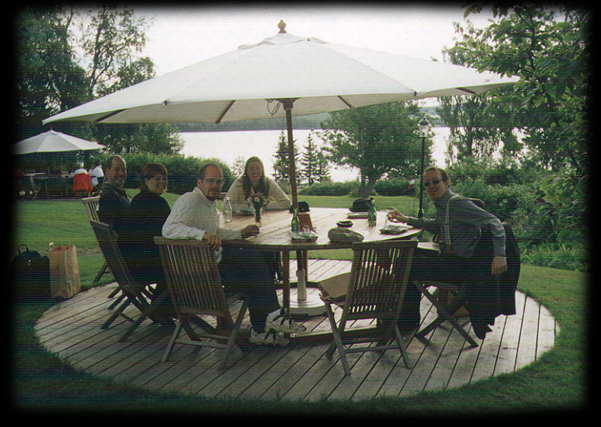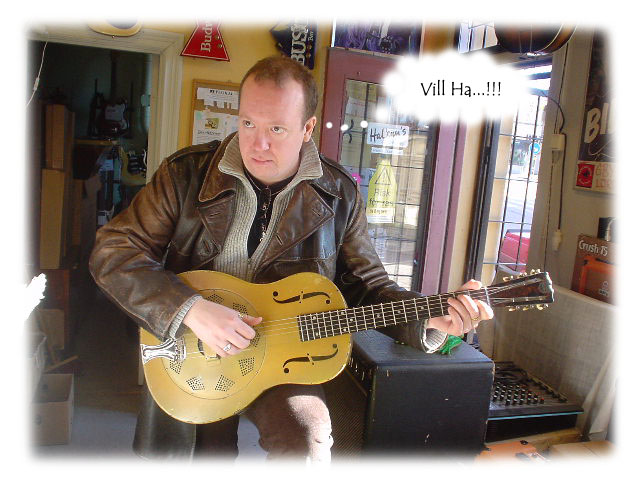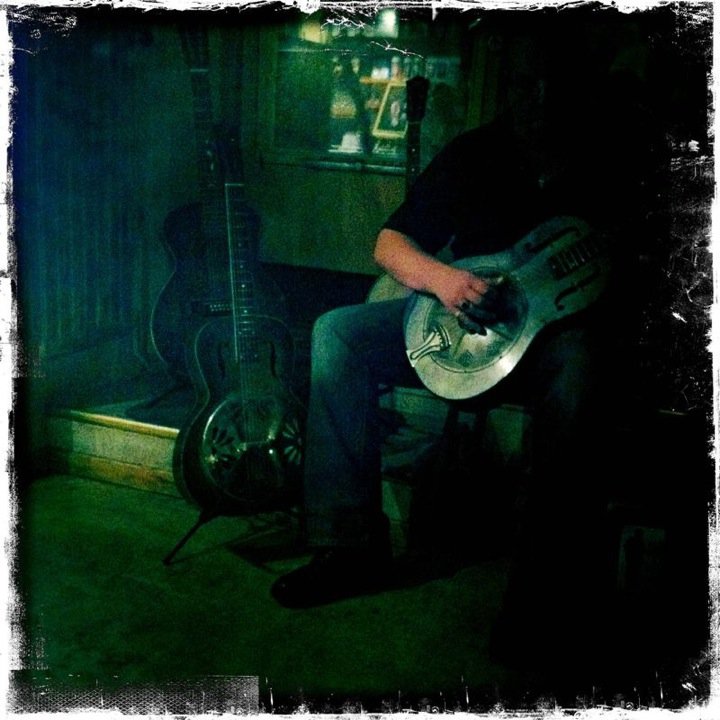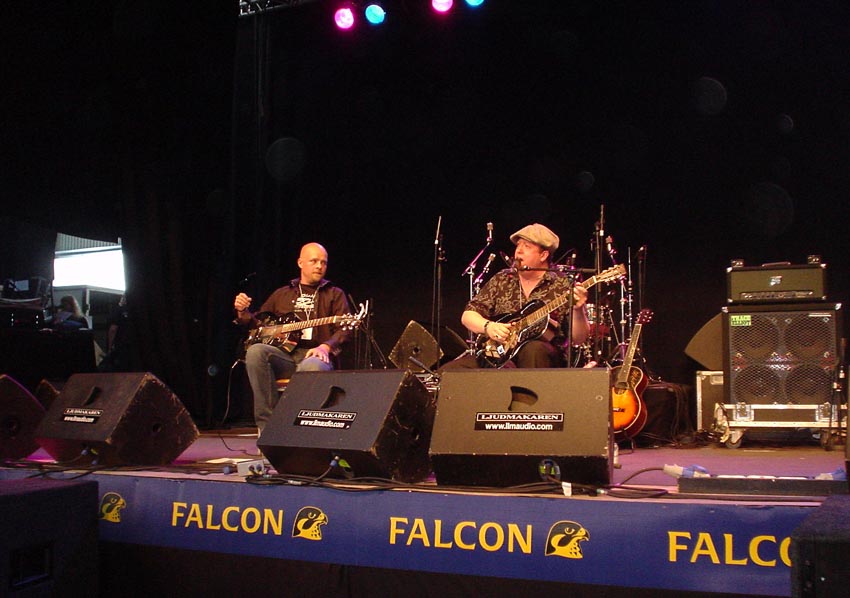 Main stage at Åmål blues festival.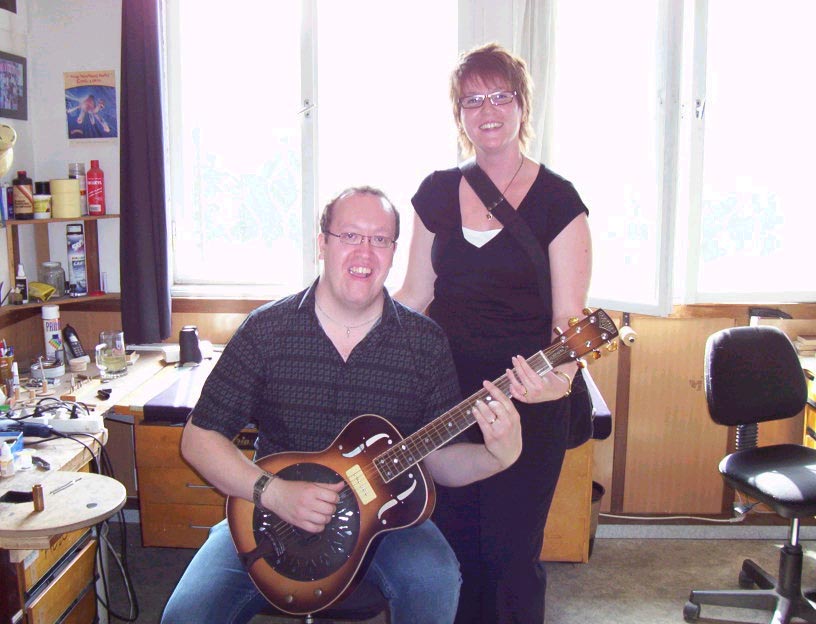 Jammin' in the Amistar workshop in Prague!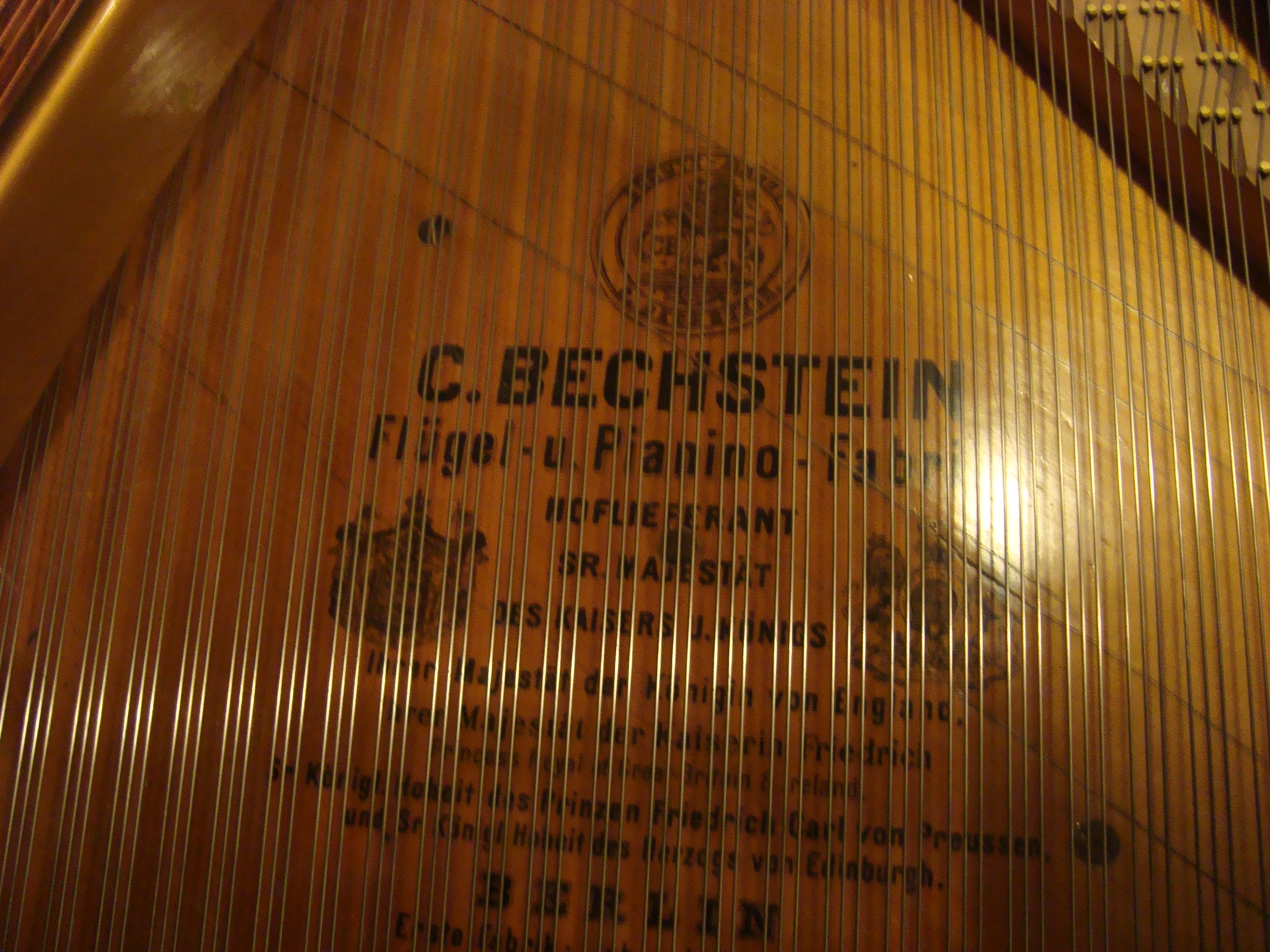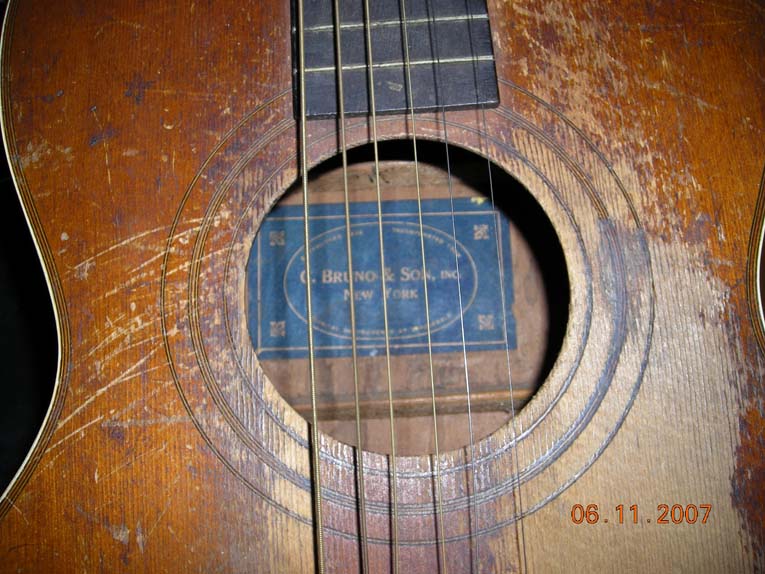 1930's Bruno guitar. Made in New York.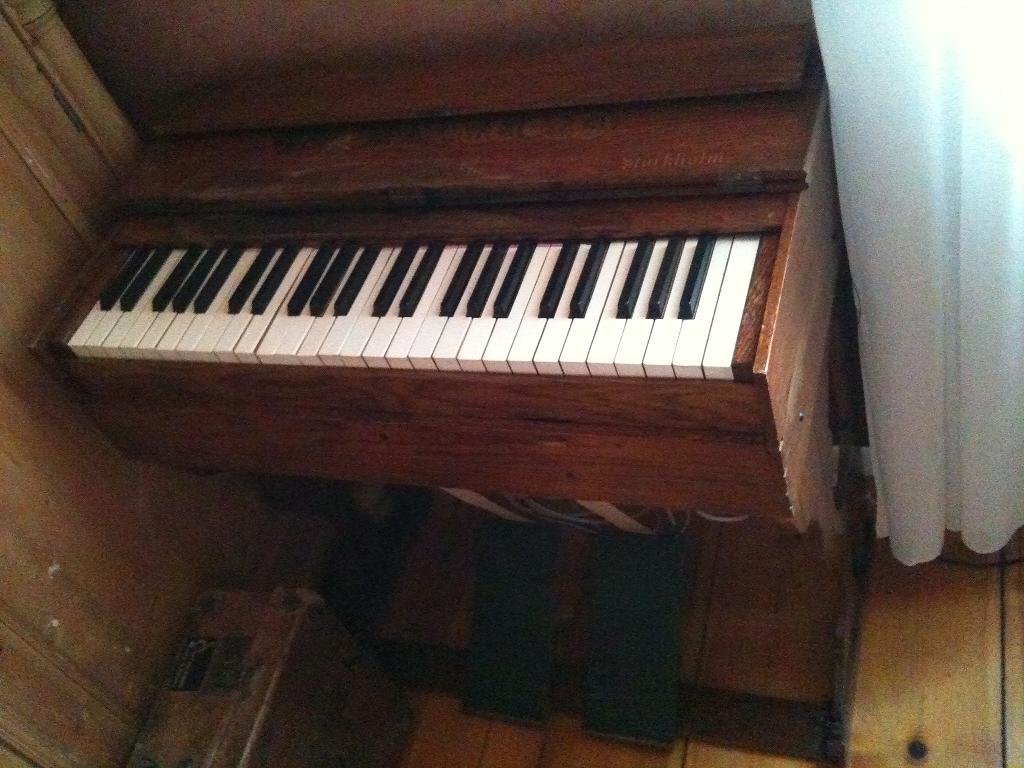 Portable pump organ from 1896!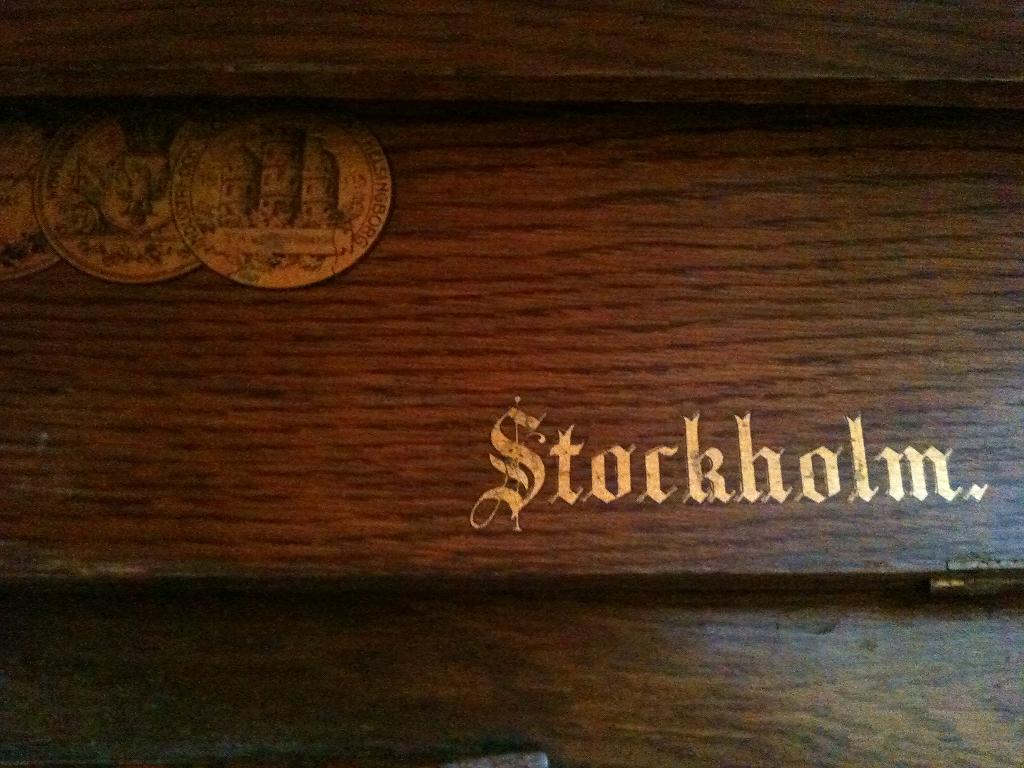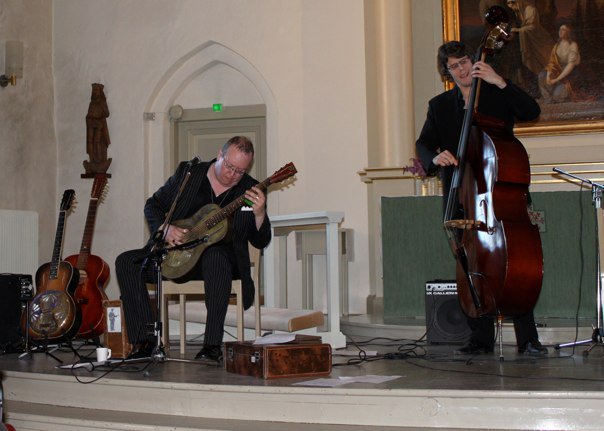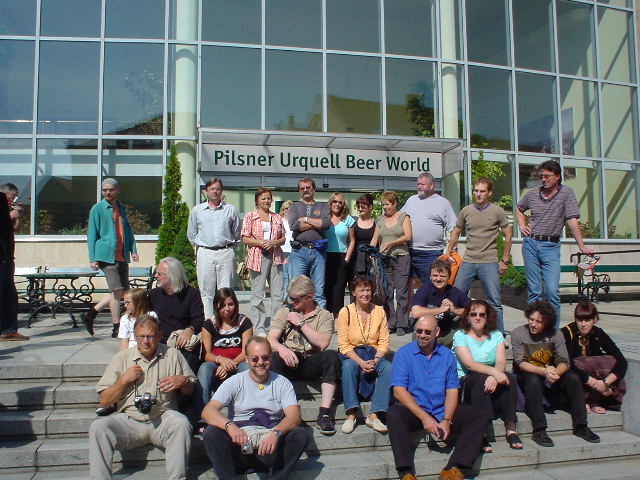 Pilzn!!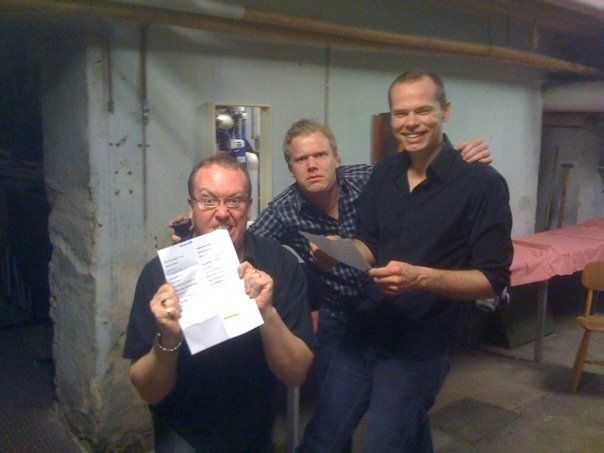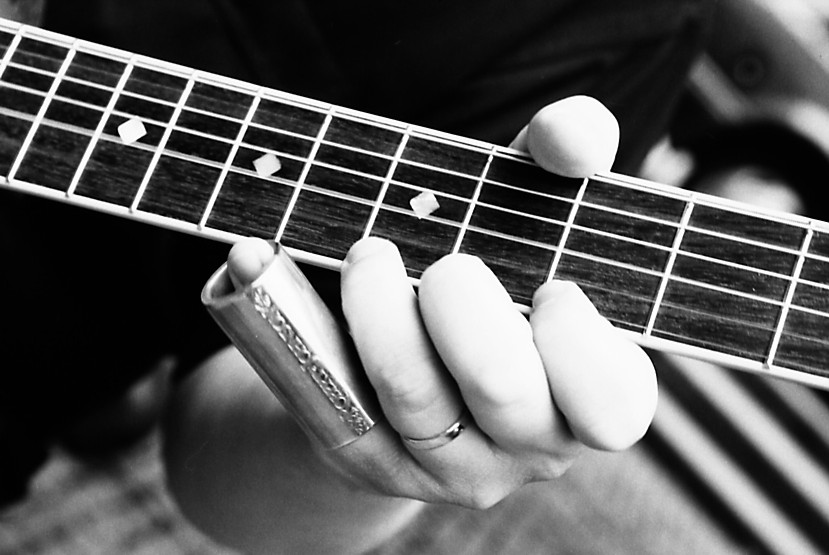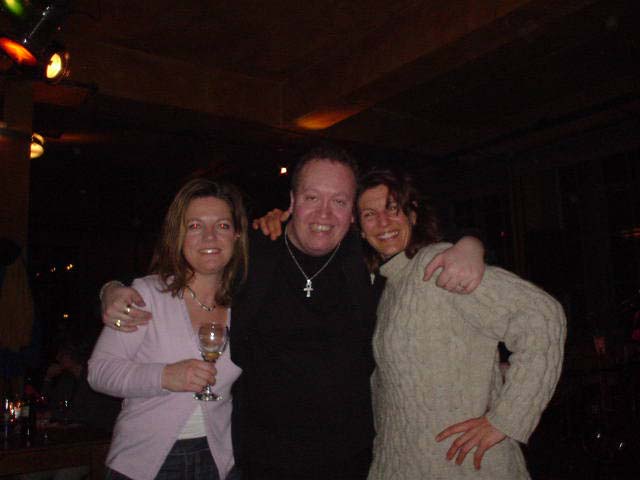 Yep..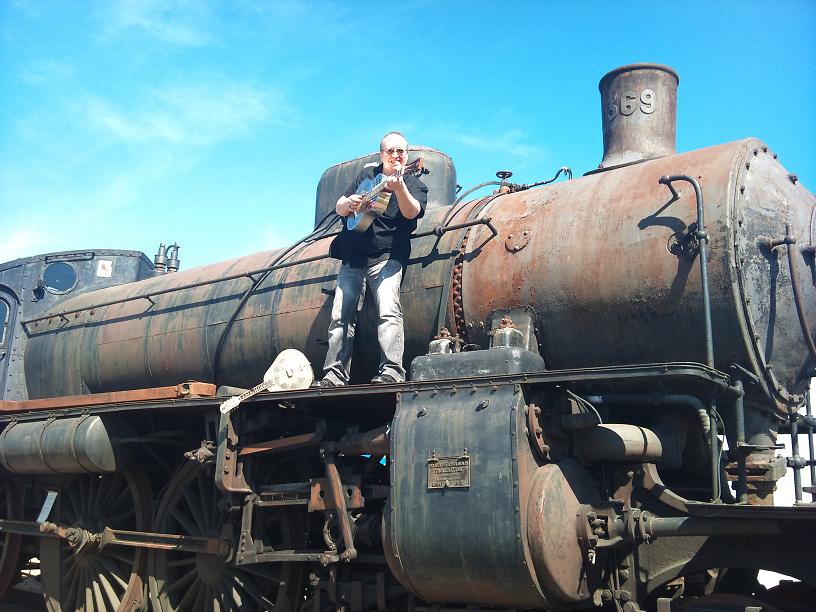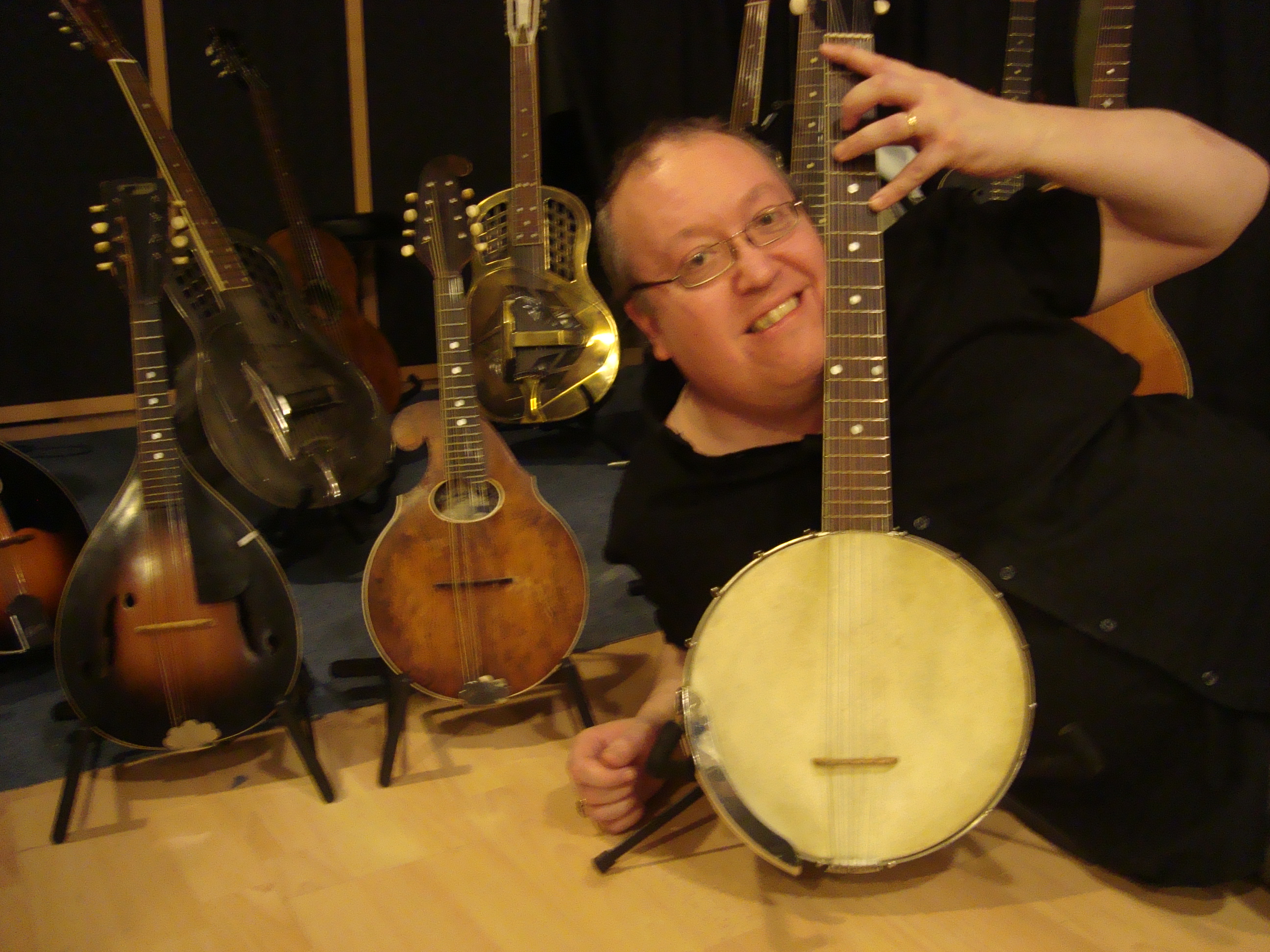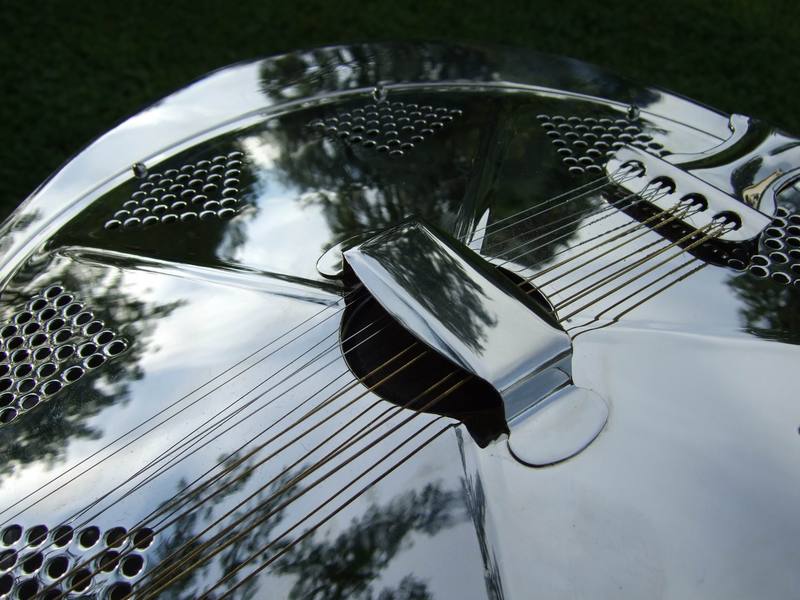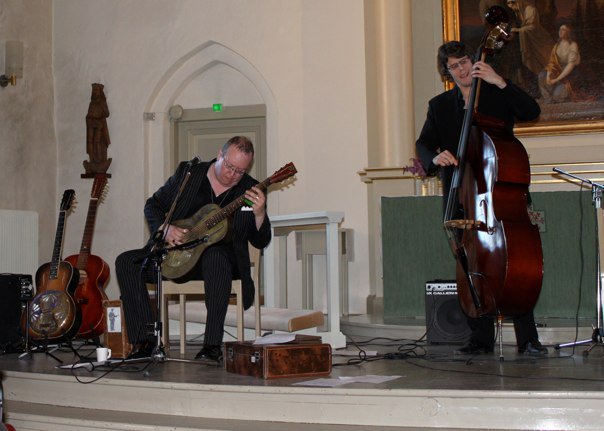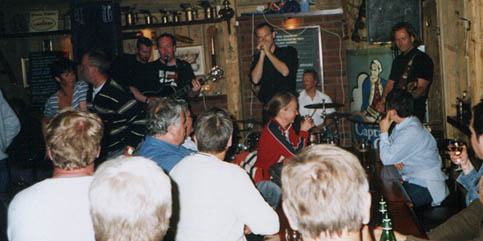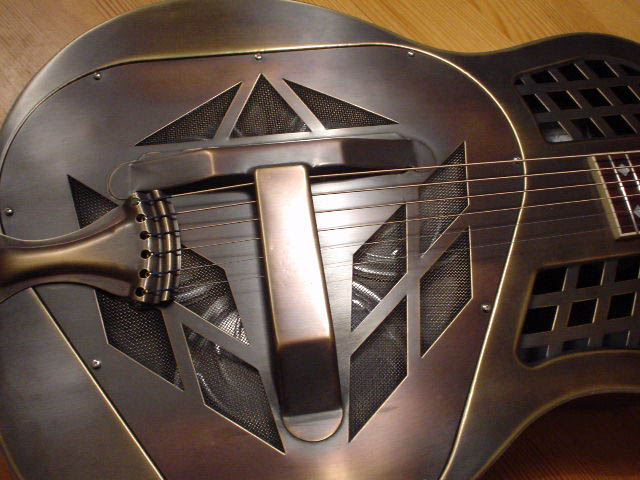 What a wonderful instrument!!!!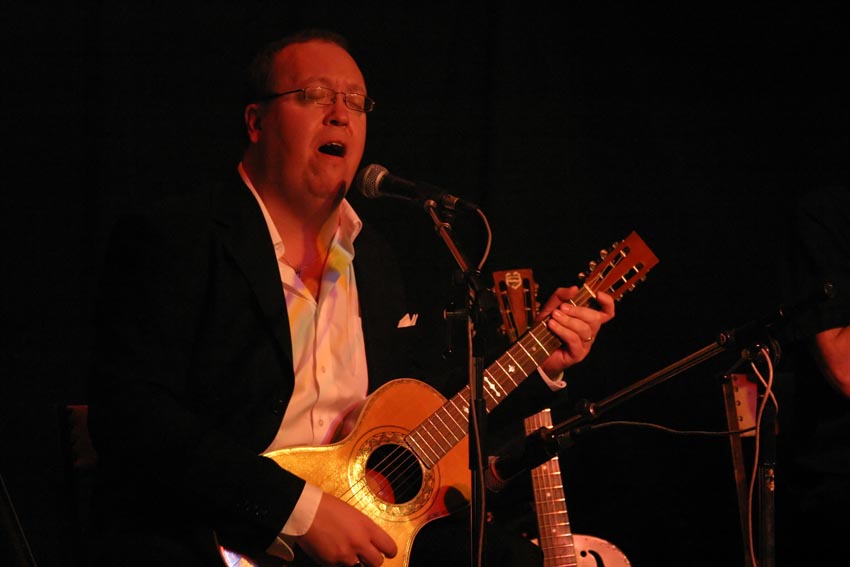 A 1907 Levin parlor guitar on stage 2007!! Very cool!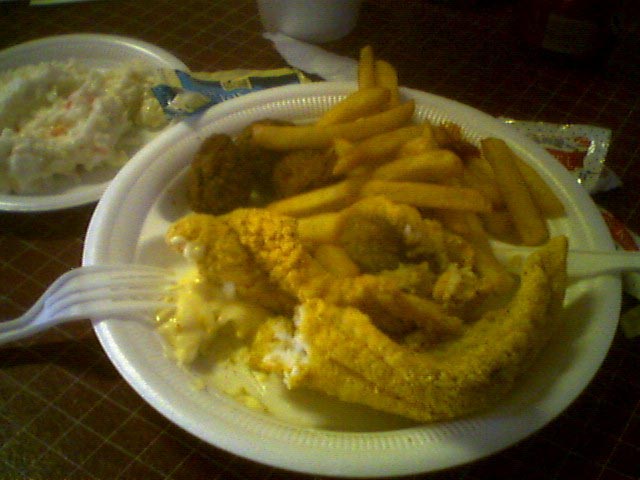 Fried catfish, Helena, Arkansas. Tasted a bit muddy..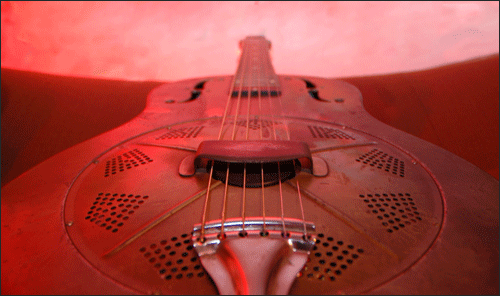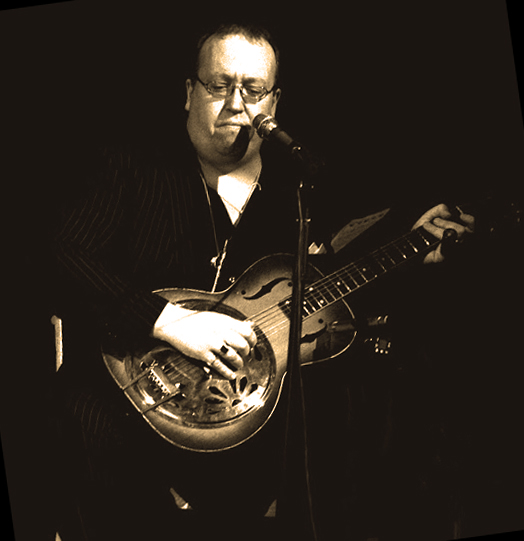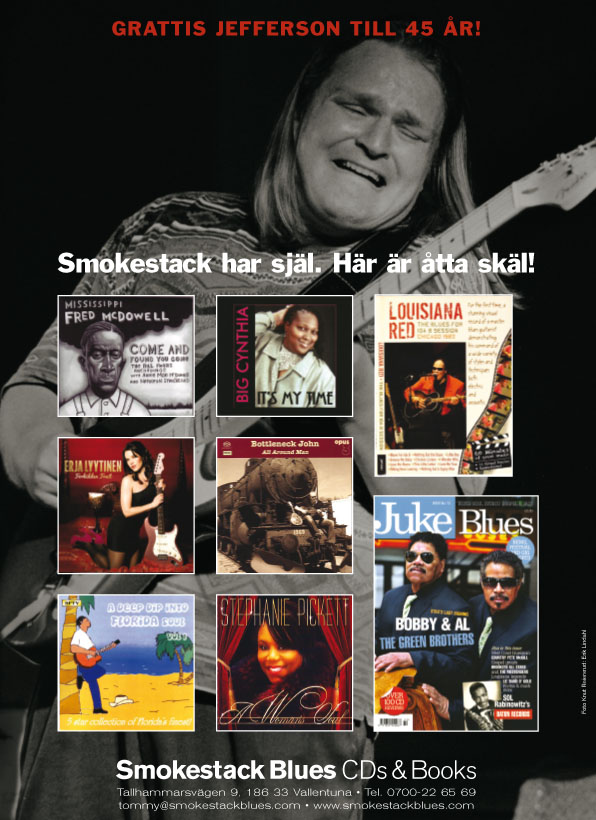 Smokestack HAR själ..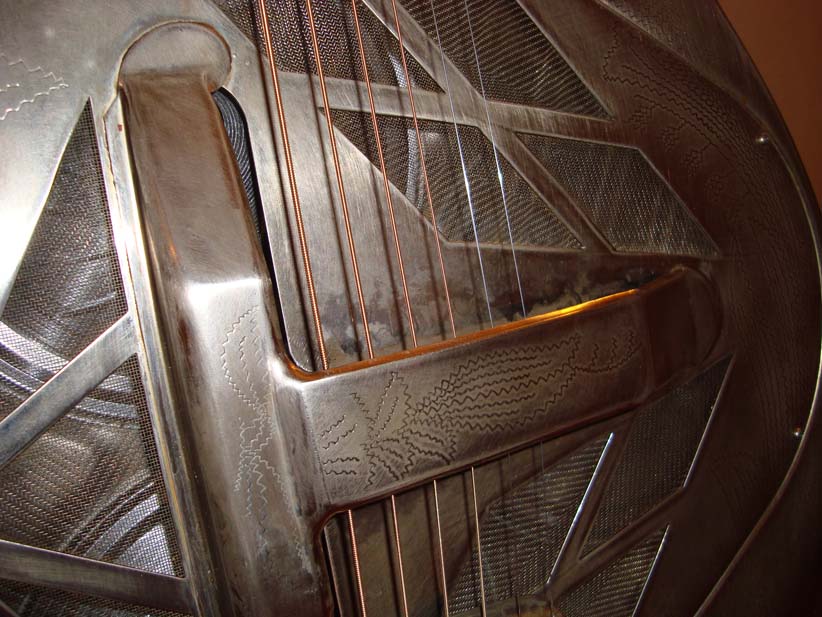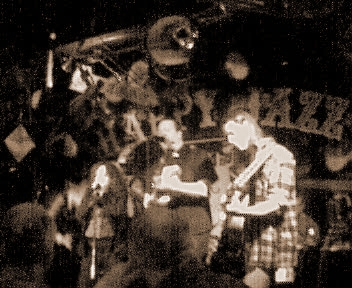 The Stampen stage in Stockholm. With Jenny Bohman and Matti Norlin.
Having some curry in Dundee, Scotland!! Tasty!! With Hounddog, Pr.Scratchy and Snakehips..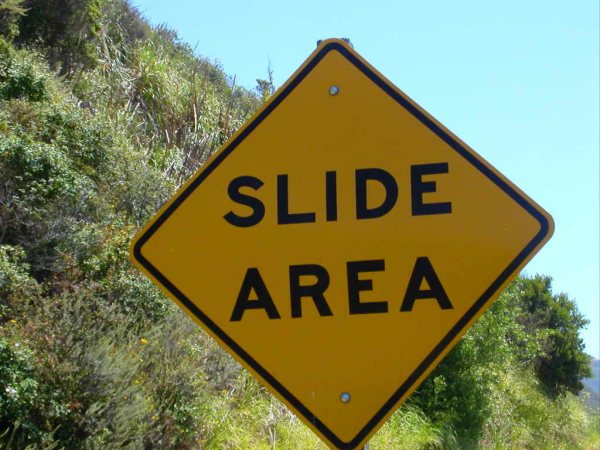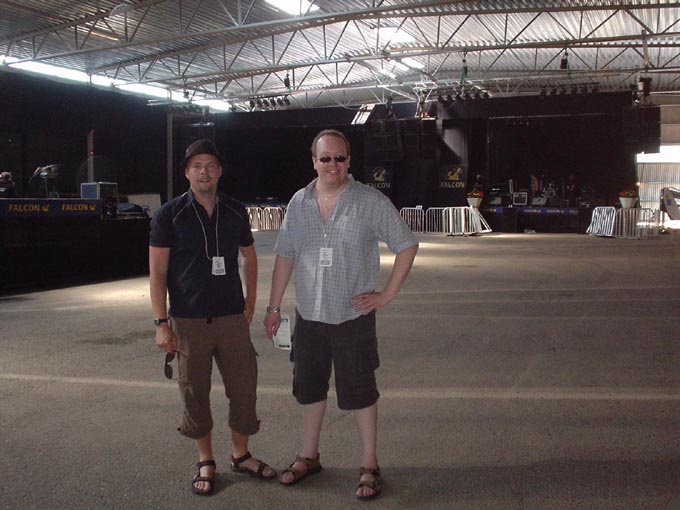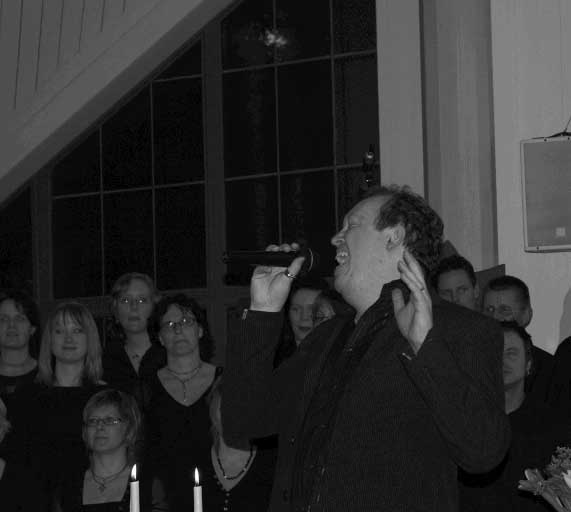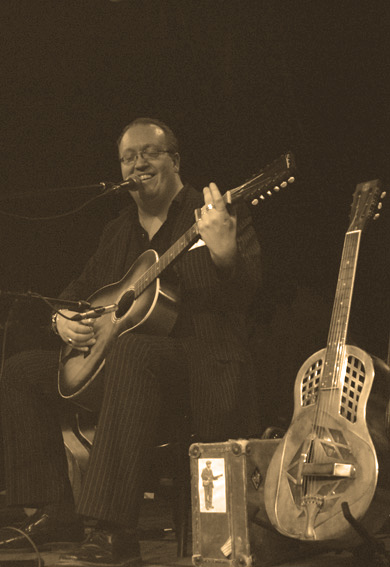 12 string slide blues!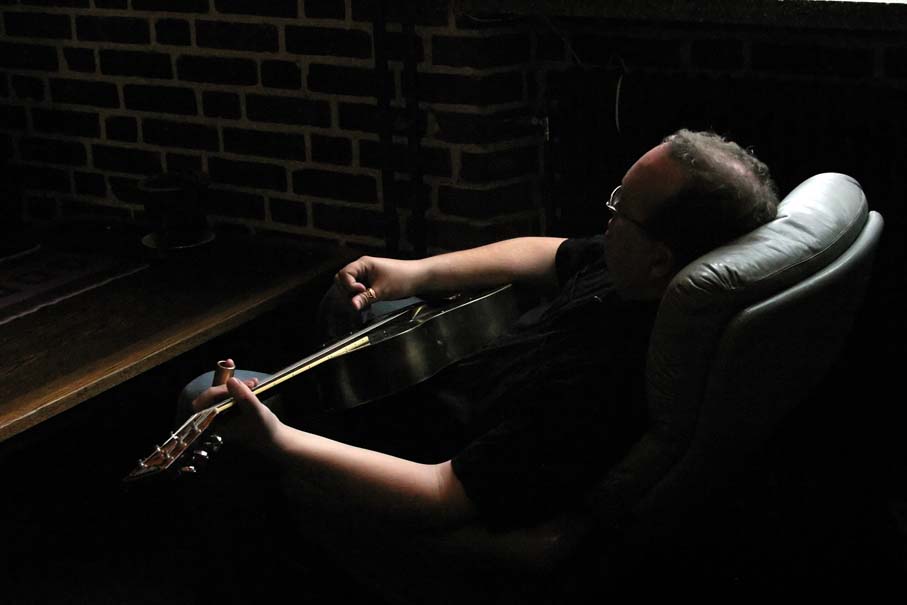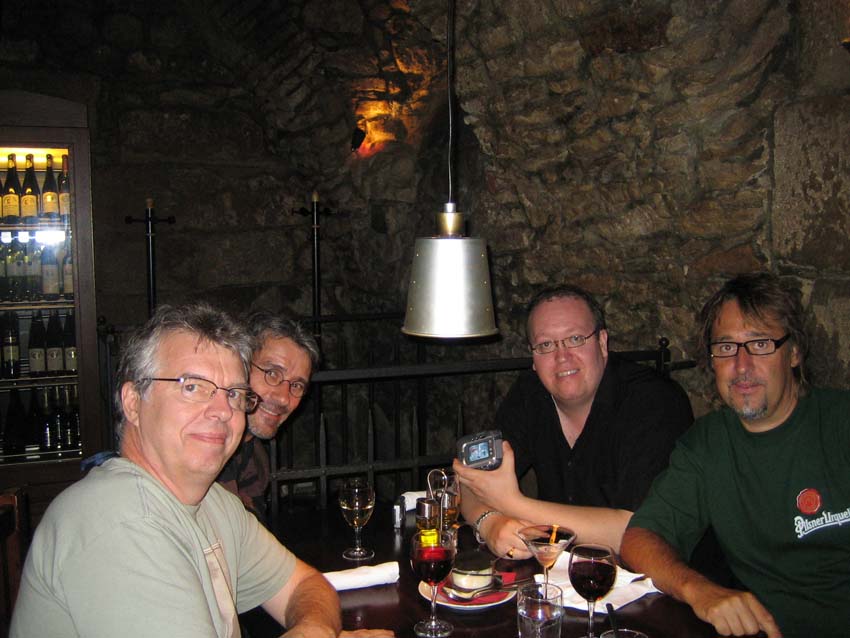 Having a great dinner in Plzn, Czech Rep. Bert Deivert, Pascal Mesnier & Janne Zander.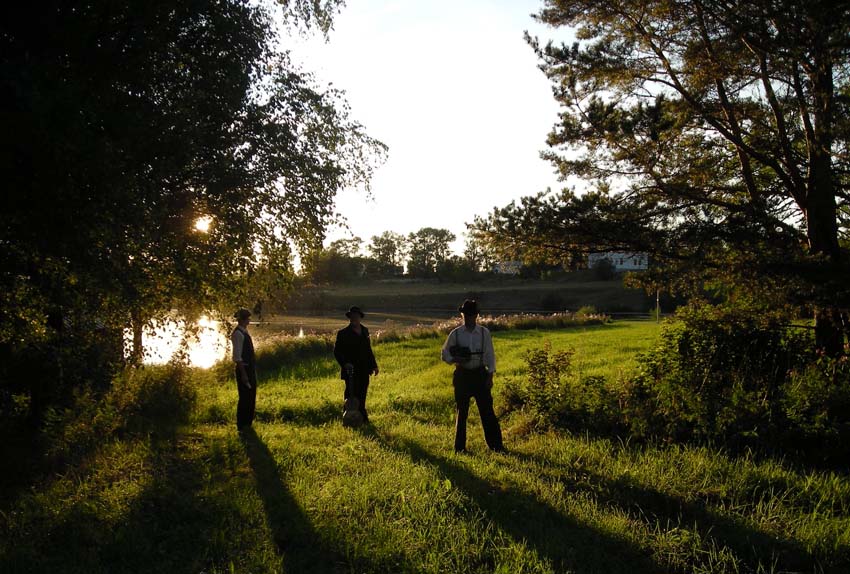 Late summer evening in the Lit delta..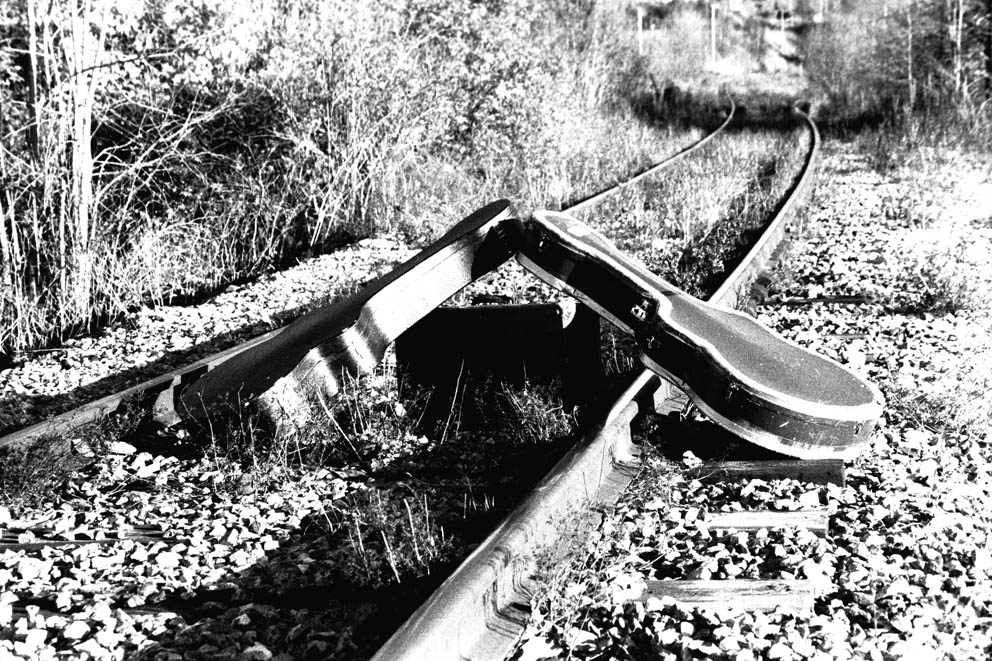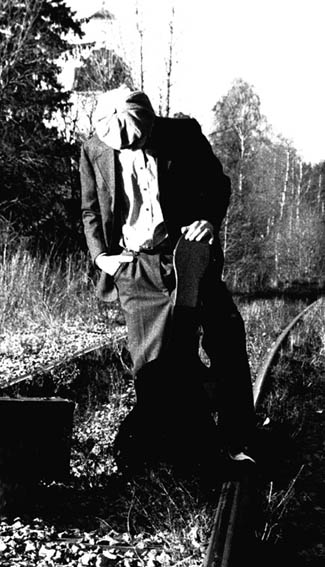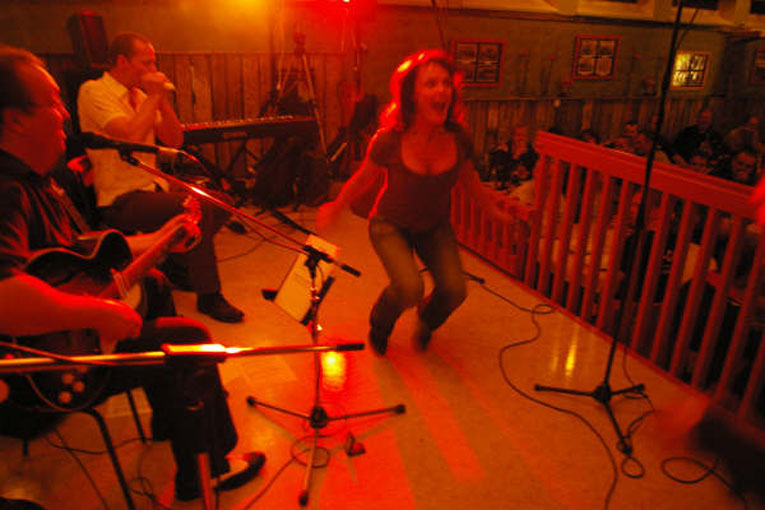 Be prepared to jump, laugh and boogie!!!!!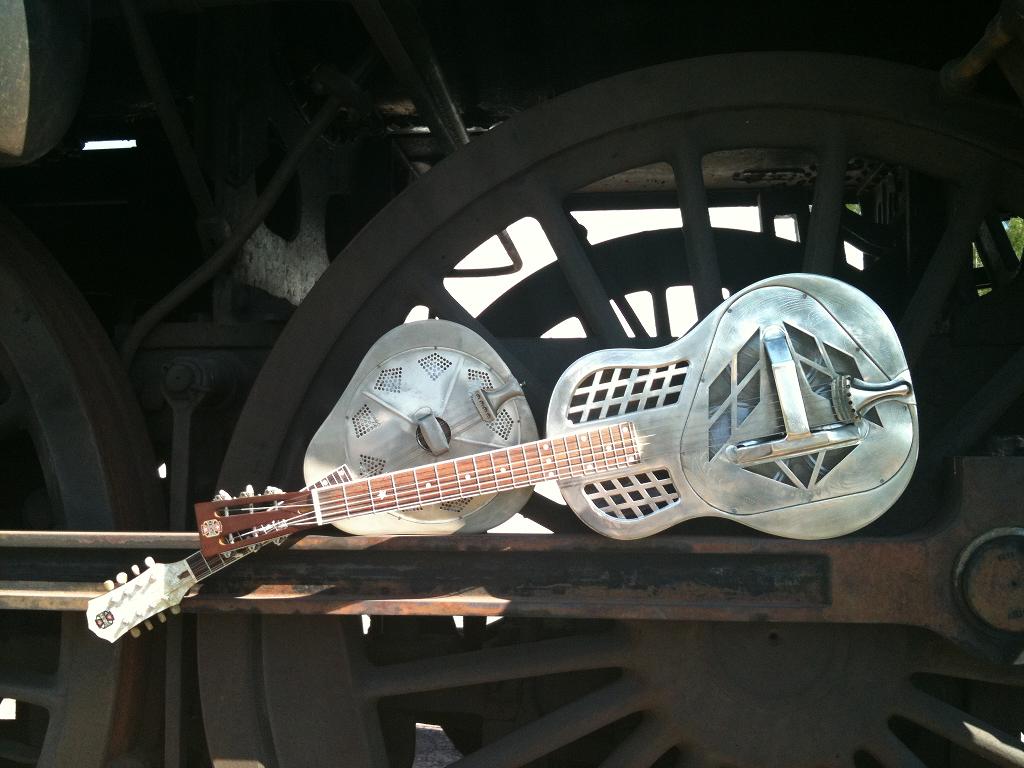 Heavy metal indeed...!!