The Players

A whole bunch of my good friends appear on this CD, great guys and awesome musicians too..!! This is one of the best things about playing music, all the people you meet and share the stage and recordings with!

They are:

Lars Åstrand: Mandolin & violin

Mattias Nordqvist: Piano

Stefan Swén: Harmonica

Kent Ögren: Double-bass

Mattias Olofsson: Drums

Fredrik Eriksson: Double-bass

Patrik Idell: Guitar

Peter Danielsson: Banjo

Jan-Olov Oscarsson: Tuba

Victor Bolinder-Munktell: Tractor-rhythm!!

(Thanks to Bo-Lennart Eriksson)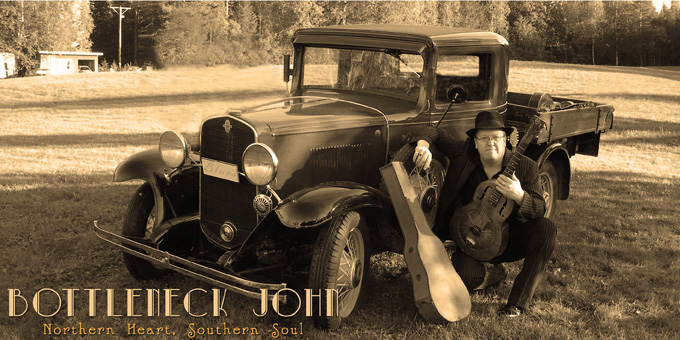 Oh yeah, I play some on this CD too, haha!! Here's me and a 1931 Chevy, the bluesmobile...
Johan "Bottleneck John" Eliasson: Vocals, Acoustic 6/12-string & Resonator guitars, Banjo, Rhythm-Mandolin, Foot-stompin'-Percussion, Kazoo!