BLUES SINGER – BOTTLENECK GUITAR PLAYER – SONGWRITER
Johan "Bottleneck John" Eliasson's story.. (the short version..) (Info på svenska!)




BJ: "..Born and raised in a small town called Lit in the midst of Sweden(this area is also a junction for several rivers forming a "delta".. So I can say I was born on the delta, folks!! I still live here today..

Music has always been in my life!!

My grandfather Erik made my first recordings on an old tape recorder when I was three years old. My grandmother Elna was the one who got me into singing.(thanks, grandma!). I used to sit in her lap when she played an old pump-organ and sang Swedish folk-tunes of old and spirituals like Swing low sweet chariot and Amazing Grace..

And it seems I'm always drawn back in time and place to the Mississippi Delta of the 1920's and 30's..
I guess this is THE music that touches my soul the most?! It must be, I haven't found any music yet that can compare to these old recordings in terms of soul, feeling and honesty.. "

A BJ concert offers delta blues, hokum & spirituals with roots deep down in the 1920s/30s Mississippi Delta. Music that is intense, raw and tempo-filled but also laid back and emotional! A musical time travel with songs by legends such as Robert Johnson, Leadbelly, Son House, Charley Patton and Blind Willie Johnson but also self-penned material in this tradition-filled genre. It's blues like it sounded long ago, a voice and acoustic instruments, a foot stomping the beat on the floor replacing the drums.
Over the past 3 decades, Johan has toured extensively in Scandinavia and Europe with over 2000 concerts solo or with bands. From Lofoten in northern Norway to Tropea in southern Italy but also in the USA and the blues' home region around Mississippi with gigs at clubs and festivals there, including the legendary King Biscuit Blues Festival in Helena, Arkansas!


I feel truly blessed that people like my music and give me the opportunity to perform it live..!! Thanks to ALL of you interested in my music and I sure hope to meet you one day!.."


*

"..The depth of soul in this man's voice is at the least stirring, and at the most..... entirely captivating.." -Soundclick.com, USA.
The ultra modern PA system. Lightweight and shiny, gotta love it! Kinda loud too..

*
The heart of BJ's music is the genuine sound of resonator guitars. The mix between acoustic and electric that we find in the resophonic instruments. Tell people who hasn't heard one before that it's an electric guitar without the electricity!! It's basically a mechanically amplified guitar.. Some of the trusted workhorses are a 1933 National Duolian and a 1935 Dobro.
Other vintage instruments such as ol'timey Levin guitars are favourites too! Sometimes there might also be a piano, pump-organ, washboard, harmonica, upright-bass, mandolin, kazoo and such nice old bluesy instruments to add flavor to the songs. And what a wonderful sound they all make! Man, if some instruments could talk, what a tale they'd tell...
Influences: The old bluesmen from the Delta..
Robert Johnson, Bukka White, Blind Willie Johnson, Charley Patton, Blind Lemon Jefferson, Leadbelly, Muddy Waters, Tampa Red, Leroy Carr, Bo Carter, SON HOUSE and almost every other bluesman and woman playing in the 1920's & 30's.
*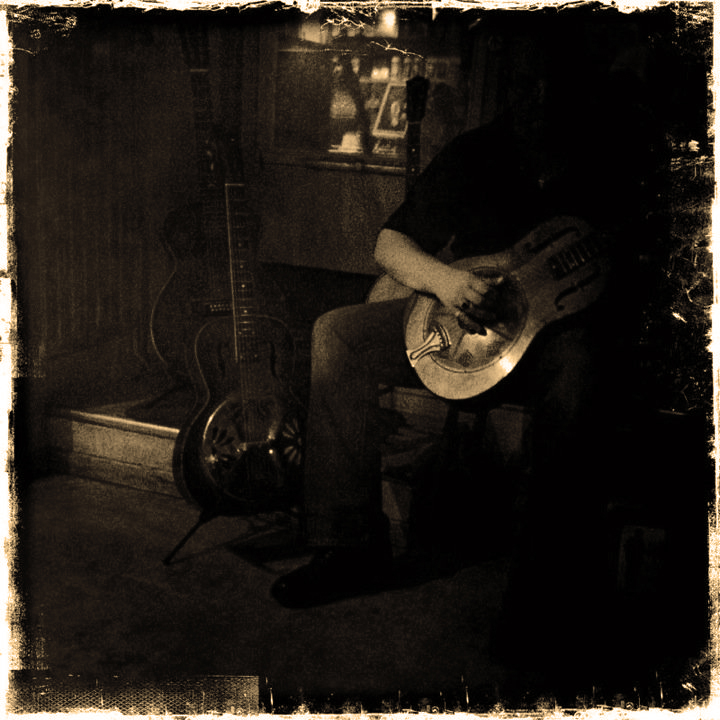 *

"..Eliasson has made his mark as one of today's most poignant voices in the genre.." -Frank Matheis, thecountryblues.com, USA.
*
"..It doesn't matter what corner of the planet the artist comes from, you either have a blues soul or you don't.
This man has one in spades!.."

- Greg Szalony, Blues Blast Magazine, USA.
*
"..No doubt, one of the finest Acoustic Blues artists around.."
- John Vermilyea, Blues Underground Network, Canada.
*
*
The past few years has taken BJ on tour to various festivals & clubs throughout Europe and USA, among others:

-Rootsway Blues & Food Festival, Parma, Italy
-Davis Jazz Club, Vienna, Austria

-Codstock Blues, Henningsvaer, Norway
-Tervasoihtu Blues & Folk 2010, Oulu, Finland


-The King Biscuit Blues Festival, Helena, USA

-Blues au Chateau Festival, La Chèze, France
-Augustibluus, Haapsalu, Estonia
-Hällevik Tradjazz(!) Festival, Sweden

-Swing Blues Festival, Wespelaar, Belgium

-Nidaros Blues Festival, Trondheim, Norway
-PaasBlues Festival, Asten, The Netherlands
-Copenhagen Blues Festival, Copenhagen, Denmark

-Dundee Blues Bonanza, Dundee, Scotland
-Åmål Blues Festival, Åmål, Sweden

-The Helicon Jazz Cafe, Warsaw, Poland

-Music Café Pegasus, Munich, Germany

-Uppsala International Guitar Festival, Sweden

-Breakfast Blues, Bunky's, Helena, Arkansas, USA

-Streets of Blues Festival, Tropea, Italy
-Frankfurt Musik Messe, Amistar Guitars, Germany

-St. Lawrence Church Blues, Janakkala, Finland

-Felsenkeller, Schwandorf, Germany

-Jazzland, Vienna, Austria

-Mississippi Welcome Center, Lula, Mississippi, USA

-Blues Cruise on the Baltic Sea

-Dalane Blues Festival, Egersund, Norway
-Tartu ResoFest, Tartu, Estonia
-Resophonic Guitar Festival, Pilzen, Czech Rep.
-Street Blues, Memphis, Tennesee, USA

-Skalica Cultural Centre, Slovakia
-Östersund Blues Festival, Sweden

-Torun Blues Festival, Poland

-Stampen Jazz Club, Stockholm, Sweden

-Citadel Blues, Blaye, France
-Tarragona Blues Festival, Spain

-Blues in Hell, Norway
-Stockholm Folk Festival, Sweden

-Sense the Blues, Bornholm, Denmark

-Isle of Capri Casino, Lula, Mississippi, USA

While in America BJ played gigs in the Mississippi delta region, one gig was at the King Biscuit Blues Festival. This was just freakin' awesome, folks!!!!!
See some photos from the festival here!!
*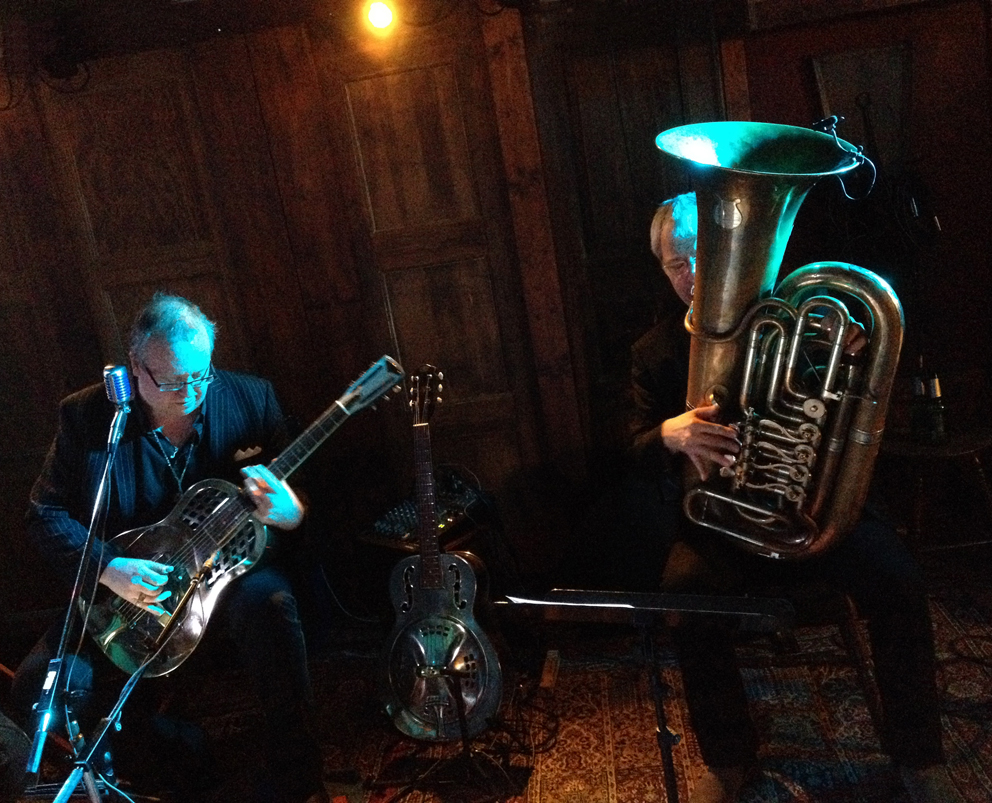 *

BJ: "..Playing live as often as I can! There's nothin' better than playin' in front of an audience that likes the music from my heart & soul.. A great feeling! One career highlight so far was when I played live in front of nearly one MILLION people in Swedish national television!! That was something extraordinary.
I keep my music acoustic, the sound of these instruments warms my heart!!.."
*
Anywhere where there's a need for real old blues..
Lately it's been a constant travelling around to do gigs, solo and in bands. Been playin' the blues around bluesfestivals and clubs all over, lovin' it!
Several programs on Swedish national television SVT, as well as local TV shows. Norwegian national television and radio, NRK.
BJ's music is reguarly featured on radio shows and blues programs all over the world, France, Italy, Finland, Holland, Germany, USA, the UK, Australia, Mexico, Belgium, Argentina and South-Africa to name a few... Radio interviews/Pod-casts in Holland, USA, Australia etc.. All great fun!!!

Articles and reviews in magazines like:
Blues Blast Magazine – USA.
SüdDeutsche Zeitung - Germany.
ZicaZic Music Magazine - France.
Rootsville - Belgium .
Akustik Gitarre – Germany .
Blues Matters - UK .
Il Blues - Italy .
Rootstime - Belgium .
Blues in Britain - UK .
Blues News - Finland.
Twoj Blues - Poland .
Blues & Co - France.
Blues News - Norway .
Blues Art Journal - Austria .
Costa Blanca Blues - Spain.
Concerto Magazine - Austria .
LIRA – Sweden .
Jefferson Blues Magazine – Sweden .
Blues Underground Network - Canada.
Wasser-Prawda – Germany.
MusikerMagasinet – Sweden.

*
"..It's as if Son House's voice has come alive again. Deeply moving!.." -Don Hooper, Unplugged Records, USA.
*
"..The spirit of blind Willie Johnson and Son House must surely be watching over Johan.." -Brian Harman, Blues Art Journal.
*
"..The Van Gogh of European bluesmen.." -Blues Matters Magazine, UK.
*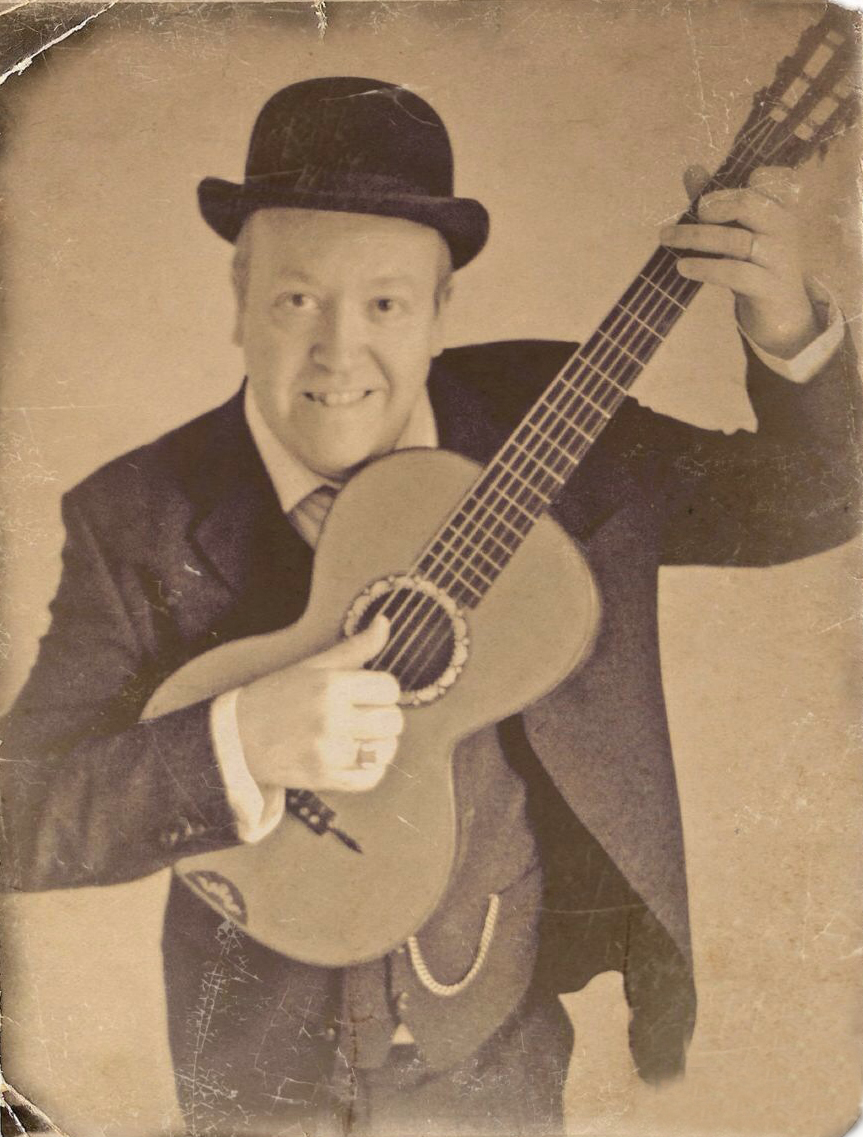 Acoustic Roots Music with heart & soul..
Solo, duo or as a full band!! With a broad repertoire in a good number of roots-music genres such as, blues, gospel/spirituals, soul and ol'timey jazz. BJ and friends will give you an uplifting and enjoyable event, may this be in your club, festival, private party or any other cultural happening!!
*
Anyhow, you're MOST welcome to this blue oasis in cyberspace!! Please do take your time to browse through these pages, look at video clips and photos, listen to the soundclips and read reviews and info!!! Hope to see YOU down the bluesy road some day soon..
Thanks again for stoppin' by and welcome back!!
BJ